A delicious combination of tacos and enchiladas, for the most simplified of Mexican dinners without all the fuss. Using a store-bought rotisserie chicken, simply shred apart (no raw meat to cook!) combined with canned enchilada sauce, in a casserole dish lined with taco shells. Topped off with shredded cheese, and baked in the oven to completion! Top with garnishes like green onions and sour cream if you please, and serve right out of the pan. These can get messy, so have fun with them!
Ingredients
Hard Taco Shells
Whole Pre-Cooked Rotisserie Chicken
2 cups Shredded Cheese (Tex Mex Blend)
1 1/2 cans Enchilada Sauce (approx 2 cups)
1/4 cup Green Onions
Equipment
Casserole Dish
Mixing Bowl
Method
Preheat oven to 375 degrees Fahrenheit.
Take your pre-cooked rotisserie chicken, remove the skin, and de-bone the chicken. Place all the meat into a mixing bowl.
Pour 1/2 can of enchilada sauce (about 3/4 cup) into the chicken, and begin shredding the chicken with two forks while combining it with the sauce.
Line your casserole dish with as many hard taco shells as it will fit. We used a large casserole dish that fit 13 shells.
Spoon the chicken mixture evenly amongst the tacos.
Pour the rest of the enchilada sauce over the chicken on the tacos, and top with shredded cheese.
Bake for 10-15 minutes, or until the cheese is melted, and the chicken is heated through (it's already cooked, so don't worry about it being under-cooked!)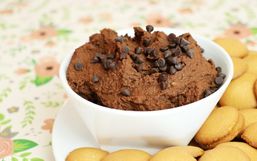 Hummus has forever been a protein-rich dip for your veggies and chips, a spread on your greek wraps and much more.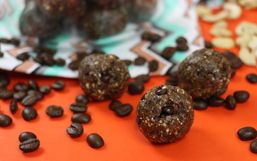 We all experience it - the need for a boost in energy. Coffee definitely comes in hand, but what if there's a way to incorporate...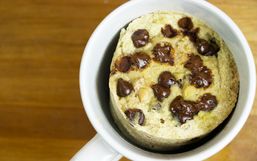 There's nothing quite like the smell of freshly baked banana bread, is there?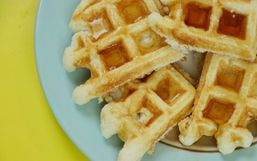 If you've ever been on a low-carb diet you know real fast that breakfast especially can be a challenge.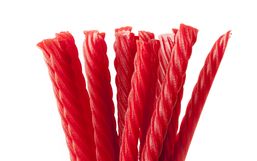 By now I think it is fair to say almost everyone knows what it means to be gluten-free.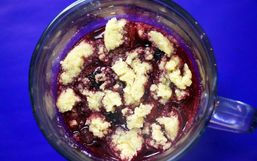 Fruit cobbler is a delicious, light dessert that is best enjoyed warm, gooey, and straight from the oven!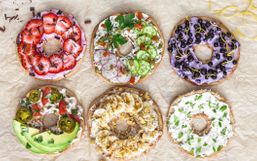 Quinoa seemed like it would be just a fad health food trend, but the reality is - quinoa is a superfood, and it's here to stay!!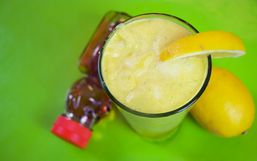 Does anyone else have horrible allergies? The kind that makes your nose simultaneously stuffed up and dripping, your eyes watery...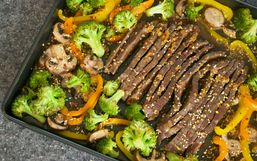 It's officially summer and that means it's grilling season! Unfortunately, not everybody has a barbeque.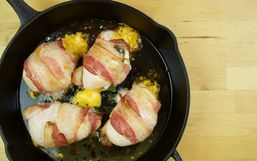 There's no denying that jalapeño poppers are a fan-favorite appetizer!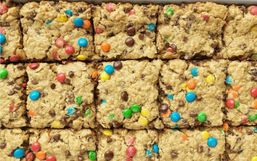 With gluten-free diets on the rise recipes that are gluten-free are gaining popularity.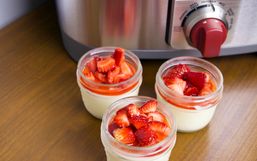 As part of my review of the Wolf Gourmet Multi-Function Cooker, I developed some recipes to test this amazing appliance out in...