I don't know about you, but chili is a common Sunday dinner in my family. It's easy to put together in the morning, then spend the day resting or hustling around town only to join together again at suppertime to enjoy a nice, hot, hearty meal. Sometimes with football on the TV in the background, making it a traditional, cherished time together. There's always this one problem though. We always cook as if a small army is coming over…and well, we end up with leftovers. Every. Single. Time. Not a horrible thing when it's chili, because chili can be the base for SO many other recipes! Amazing ones. Here's some that really stand out, and will basically solve your leftover issues, and your meal planning for the week (and then some!).
1. Chili Cheese Burritos
This is a great way to reinvent the chili for lunches on-the-go. Another bonus element to these, is that you can make them, freeze them, and have them for perfect grab and go meal options.
2
2. Chili Cheese Dogs
Going away from the classic chili cheese dog, and into a more family friendly (easier on the chef) version, made in the oven. These will sure to be hit in your home. Using a fork and knife, will hopefully also keep your shirts and floors a little cleaner, too.
3
3. Cornbread Crusted Chili
Making small repeats of your chili dinner with an incredibly complimentary topping of a cornbread crust? Taking chili away from being the main dish, this makes it the perfect side.
4
4. Jalapeno Cornbread Waffles & Chili
Oh, heck yes! I really don't even have much to say about this one, but lets just all bask in it's glory for a hot second. Goodness… #getinmybelly
5
5. Chili Cheese Cups
Save up that chili for the perfect appetizer! These little chili cheese cups, are super easy to whip up and bake, leaving you lots of time to focus on whatever else you have going on!
6
6. Chili Loaded Baked Potato
I love meals that literally mash up all into one. This loaded baked potato is everything your weeknight dinner needs, with none of the fuss.
7
7. Individual Frozen Chili
This really isn't a recipe, rather – a concept. Simply ladle your chili into muffin cups, and freeze. Then remove and bag them in freezer bags for individual chilis when you need!
8
8. Chili Mac & Cheese
It just makes sense that you'd combine comfort food with comfort food to make an entire new extra-comforting food. Right? Right. We're including an easy homemade recipe for macaroni and cheese. Once cooked all you'll have to do is re-heat your leftover chili and mix it into the macaroni.
9
9. Leftover Chili Potato Nachos
So yes, chili on nachos would be an obvious choice for using up leftovers. Not downgrading that majestic option one bit. However…what about a more homemade version, using potatoes as the base, and layering that chili on top? *drools*
10
10. Chili Cheese Lasagna
The most effort in a lasagna is always the making of the sauce. While chili probably wouldn't work in a traditional lasagna recipe, once you tex-mex that whole thing up? Well, yeah. It definitely works. In fact, it's freaking amazing.
11
11. Cheesy Chili Stuffed Peppers
I'm sure you've seen stuffed pepper recipes and possibly even tried them too. They're often filled with rice or some other mixture. Stuffed peppers are a healthy dinner that literally takes minutes to put together, so why not try creating them for you and your family? Fill the peppers with your leftover chili, top with shredded cheese, and bake until the cheese has reached a bubbly gooey consistency.
12
12. Chili Cheese Enchiladas
Who doesn't love easy weeknight dinners? Transform your leftover chili into delicious enchiladas effortlessly! These enchiladas are filled with shredded cheese and topped off with your leftover chili. Bake them in the oven until the cheese has melted and you'll have an exciting dinner in no time.
13
13. Chili Cheese Fries
This idea is so easy it doesn't even need a recipe. Whip up a plate of chili cheese fries to share with friends or even just enjoy by yourself (no judgment here!) Cook your french fries to your liking and then top them with the leftover chili. You can add shredded cheese and then bake your chili cheese fries in the oven until the chili has warmed up and the cheese has melted. From start to finish this will roughly take around 30 minutes.
14
14. Chips And Cheese Chili Casserole
I don't know about you but I love dipping chips in my chili, so with that being said there is no doubt in my mind that pairing chips, cheese, and chili together will create one exciting casserole dish. Throw the leftover chili in a casserole dish and combine it with crushed tortilla chips. Top with shredded cheese and bake until a golden perfection!
15
15. Chili Cheese Polenta Bowls
Show off your delicious layers of chili cheese polenta in a mason jar. Since you'll already have leftover chili you can skip the chili preparation and go straight to preparing the polenta. Once your polenta is cooked re-heat your chili and then build the delicious layers.
16
16. Chili Cheese Dip For Game Day
If you ate all your leftover chili you can follow this recipe from start to finish. However, if you do have leftovers you can skip all the preparation steps and go straight to adding in greek yogurt and shredded cheese! Make sure to add roughly 1/2 a cup of greek yogurt and 2/3 cup of shredded cheese to 4-6 cups of leftover chili. You'll still bake the dip at 400℉, but bake it until the chili begins to bubble.
17
17. Baked Chili Shakshuka
Enjoy your leftover chili for breakfast with this recipe! To create it, simply throw your leftover chili in a cast-iron skillet. Make four holes in the chili and crack your eggs in the holes. Top with cheese and then bake until the eggs are cooked.
18
18. Chili Dog Tater Tot Casserole
Take the idea of chili cheese dogs and combine them into a casserole for a fun family meal. You can skip the chili step since you'll be working with leftover chili, so all you need to do is add diced hot dogs and go straight to the assembly step. In just 30 minutes you'll have this cooked for the whole family.
19
19. Chili Empanadas
Create delicious empanadas using your leftover chili. They're so easy and even the picky eaters will love these! There is no dough making necessary for this recipe — instead, you'll use store-bought pizza dough. Skip the chili preparation and go straight to the empanada instructions to make these in a hurry.
20
20. Chili Joes
Sliders are great for parties and meals with the family. Try using your leftover chili to create these chili joes. The only preparation you'll have to do is to create the topping. Once that is done, build your sliders in a cast iron skillet. Start with slider buns, then add leftover chili, cheddar cheese and the toppings. Serve them warm for a delicious treat!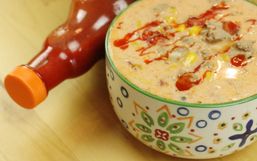 A different spin on a traditional chili, with a creamy buffalo ranch chicken version that will kick up your crock pot dinner a few...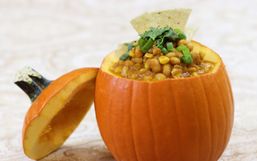 There's nothing quite like digging into a bowl of hot chili on a cold and dreary day.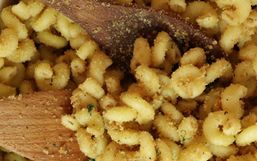 Garlic bread has long time been a best friend of pasta dinners.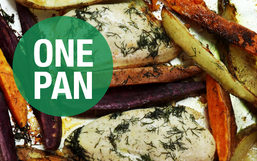 Next time you polish off a jar of pickles, don't just pour the pickle juice down the drain.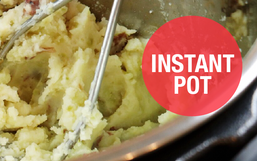 When it comes to making mashed potatoes, one word may enter your mind..."tedious".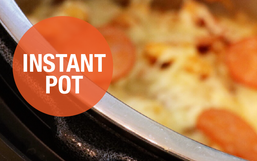 When the Instant Pot first arrived into your home, you likely did what most of us did...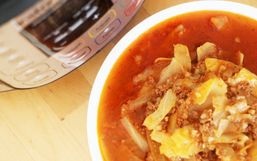 Growing up I watched my mother hand-make cabbage rolls from scratch.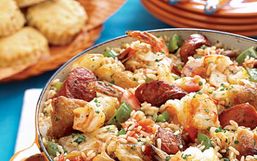 Jambalaya is a famous dish from New Orleans or the Big Easy. It is a rich dish filled with spices and different flavors.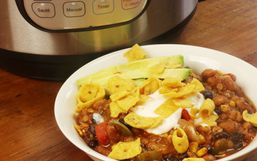 There's nothing quite like a bowl of chili on a cold, dreary day. It warms you up from the inside out and you can batch cook it,...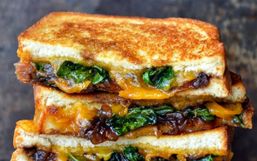 Is it time to give your grilled cheese a makeover? Grilled cheese is well known to be America's favorite sandwich.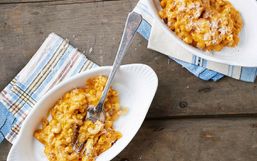 Like the newly popular kitchen gadget, the Instant Pot, the slow cooker still makes the top favorite kitchen gadgets to have.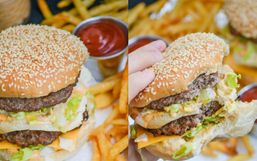 Growing up fast food visits were some of the most exciting dinners my siblings and I looked forward to.