Tonight we are having guests for supper. I'm so excited for hosting and am always a little more inspired to make something delicious when our friends are around. On this particular day, I am going to use Tequila as my inspiration for supper and our terribly scrumptious snacks for the evening. Tequila doesn't just make great drinks, it makes amazing food too! You never know what ingredient will take your cooking to the next level, but I believe that tonight, Tequila is going to have me winning in the food category all night.
1. Tequila Lime Sheet Pan Chicken Nachos
Skip the regular nachos and replace with some seriously Mexican nachos that are topped off with avocado and lime.
http://www.thecookierookie.com/sheet-pan-chicken-nachos/ Photos and Recipe By: The Cookie Rookie
2. Queso Fundido alla Tequila
Needing an impressive chip dip? This Queso Fundido alla Tequila dip is the perfect option!
https://www.halfbakedharvest.com/queso-fundido-alla-tequila/ Photos and Recipe By: Half Baked Harvest
3. Tequila Lime Carnitas Taco Bites
I always appreciate a snack before supper. Warm up for supper with these Taco Bites that have a little tequila in them.
https://thecrumbykitchen.com/tequila-lime-carnitas-taco-bites/ Photos and Recipe By: The Crumby Kitchen
4. Tequila and Sriracha Glazed Salmon
Salmon is usually sweet or salty, but this time, it's spicy! Squeeze some lime on top for a flawless tangy finish.
http://www.lifeasastrawberry.com/tequila-sriracha-glazed-salmon/ Photos and Recipe By: Life As A Strawberry
5. Tequila Key Lime Bundt Cake
Celebrate the end of a long work day with a special bundt cake doused in some creamy frosting. Perfection!
https://www.lemonsforlulu.com/tequila-key-lime-bundt-cake/#_a5y_p=4036263 Photos and Recipe By: Lemons For Lulu
6. Margarita Cookies with Salty Sweet Tequila Glaze
Need a little tequila to go? These cookies are the ideal munching option for a late night.
http://www.lovefromtheoven.com/margarita-cookies-with-salty-sweet-tequila-glaze/ Photos and Recipe By: Love From the Oven
7. Tequila Lime Chicken
Chicken can get a little boring, but when limes and tequila are involved, how could boring even be an option?
http://rasamalaysia.com/tequila-lime-chicken/ Photos and Recipe By: Rasa Malaysia
8. Mojo Beef Burgers with Tequila Lime Aioli
If you are seriously starving, this burger has your name written all over it.
http://stripedspatula.com/mojo-beef-burgers/ Photos and Recipe By: Striped Spatula
9. Tequila Sunrise Cupcakes
Sunrise? Yes, sunrise. The title actually gives you permission to eat these as early in the day as you would like.
http://thecakeblog.com/2016/06/tequila-sunrise-cupcakes.html#at_pco=smlrebh-1.0&at_si=57f9fd1fcd664517&at_ab=per-2&at_pos=7&at_tot=4 Photos and Recipe By: The Cake Blog
10. Tequila Lime Chex Mix
I think this recipe is definitely the most creative one on the list, and will be a huge hit at any party!
https://www.gimmesomeoven.com/tequila-lime-chex-mix-recipe/ Photos and Recipe By: Gimme Some Oven
When it comes to preparing for a big date or event, we have so much to think about.
Canada Day is coming up and we can't wait to celebrate! But, what makes Canada so special anyway?
Charcuterie boards may not be new but they have become one of the hottest food trends as of late and for good reason!
Mmm... nothing quite beats tender chicken wings smothered in your favorite sauces.
It's finally Autumn and we are able to sip out Pumpkin Spice lattes, cozy up by the fire and eat that warm comfort food with loved...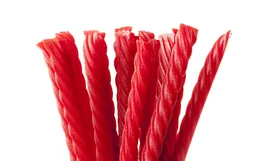 By now I think it is fair to say almost everyone knows what it means to be gluten-free.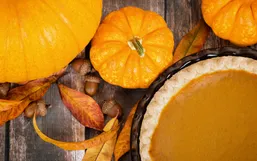 When I think about pumpkins I often find myself reminiscing or wishing it was the season of Fall.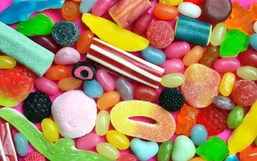 Our bodies can do strange things, especially when it comes to cravings.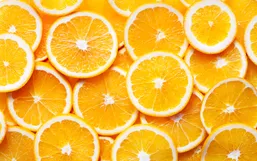 Surely you've heard the word antioxidant thrown around time and time again.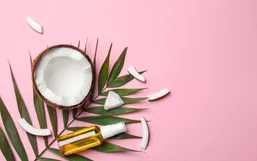 Coconut oil is an incredible natural oil to be keeping in your kitchen.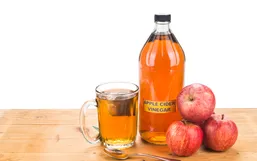 When it comes to the natural health community, apple cider is most likely the most popular type of vinegar and for good reason!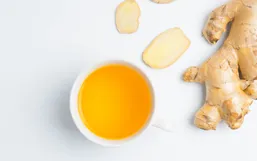 Ginger has been used for thousands of years to treat minor illnesses.