Fall is an amazing time for home cooked food. You can still get summer vegetables, but you also get the benefit of fresh Autumn foods too. It can be hard to even think about turning your oven on in the hot summer. With the cold weather, all we want are some comforting dishes that will warm us up.
Curl up with a glass of hot chocolate and munch on these 25 delicious Fall dishes. All of these dishes were submitted from users like you!
25. Honey Roasted Butternut Squash with Cranberries and Feta
Roasted Butternut Squash is sweet and buttery, with a zing of flavor from the cranberries. Serve as a side dish beside hot sausage for a stuffing flavor. This dish can be made without the cranberries for a classic flavor.
24. Baked Stuffed Pumpkin
Enjoy the flavors of the season with this healthy stuffed pumpkin dish. You use the pumpkin as the serving dish. Plan on this idea by using squash bowls for other uses. They make great soup and chili dishes. Best of all, they're totally edible too.
23. Spicy Cornbread
This is a great classic cornbread recipe, with a bit of a twist. Green onions and large jalapenos are added into the batter to give a zesty flavor. Use more or less jalapeno peppers depending on your spice preference.
22. Zucchini Gratin
Take advantage of fresh seasonal produce and make this beautiful and delicious dish tonight! The flavors of the fresh veggies pair so nicely with the thyme, and parmesasn, this may just become your new favorite side dish.
21. Wild Rice With Squash, Spinach and Fig
The thing about wild rice is that it's really much better as a component in a rice "medley." Use equal parts long-grain brown rice and wild rice in this dish. The wild rice is nice and chewy, which gives a great contrast of textures.
20. Warm Tomato Onion and Feta Salad
This warm salad is great to warm you up on a brisk Autumn day. Onions and tomatoes are roasted with thyme for a great flavor. The salad is dressed simply with balsamic vinegar, but the roast tomatoes help create a dressing. Try different roast vegetables to make your own signature warm salad.
19. Garlic Mashed Potatoes
Mashed potatoes are one of the favorite side dishes created. You can serve them with almost anything, cover them with cheese, gravy, or just eat them plain. You can whip them up with skins on, or make the traditional skin off kind. There are so many ways to enjoy this simple side dish. This version is made with the skin on, to keep the nutrients, and lots of garlic and fresh herbs to give them tons of flavor!
18. Healthier Green Bean Casserole
This is a delicious green bean casserole that goes great with just about anything. I'd recommend it for a side dish during a turkey dinner, but it could go well with any type of roasted meat dish. Feel free to experiment with the ingredients!
17. Stuffed Butternut Squash
This delicious and simple side dish. You can use any squash for this recipe. Zucchini would be great in the summer, while butternut and acorn are great in the Fall. You could even use a large pumpkin. Serve it in the middle of the table for a great centerpiece and dish in one.
16. Glazed Carrots
Use baby carrots in this dish for a quick prep time. You can also use big carrots, but be sure to cut them into even pieces for cooking. This recipe will have even the pickiest eater going "yum!".
15. Scalloped Potatoes
This dish is just how grandma used to make it. It's rich and creamy, and a perfect side dish to a roasted ham. Switch up the flavors with different cheeses. Cheddar is classic, but goat cheese or Parmesan would be delicious too!
14. Creamed Corn
This creamed corn is impossibly rich, creamy and buttery. It's so decadent and delicious, and it's good both warm and room-temperature, which makes it a perfect side dish to any meal. Try adding chopped green chilies to give it a little kick!
13. Roasted Root Vegetables
Enjoy the bounty of the season with this amazing side dish. Sweet potato, red potatoes, carrots and fennel are all roasted together. The natural sugars caramelize and create a delicious dish.
12. Apple Cranberry Coleslaw
Coleslaw is a delicious side dish for any season, but with the addition of cranberries and apples, this coleslaw is ready for thanksgiving supper.
11. Marinated Tomatoes Salad
In the time it takes you to heat up some frozen veggies for dinner, you can have this fresh and tasty side dish on the table and ready to go! Tomatoes soak up flavor quickly with some fresh herbs, garlic and olive oil and help create a dish worth repeating!
10. Roasted Cauliflower
Who knew cauliflower could taste so good? Roasting the cauliflower brings out a delicious nuttiness and the lemon and garlic adds to the fun! Your entire family will enjoy it and you won't have to beg anyone to finish their vegetables.
9. Cranberry Walnut Salad
This light salad is the perfect side dish for roast chicken or a beautiful pork chop. The ingredients are simple, but that's what makes them delicious. Walnuts and cranberries are added to lettuce. Each bite has the tangy cranberries and nutty walnuts.
8. Black Beans and Rice
Make your rice side dishes a little more exciting and protein-packed by adding black beans!
7. Balsamic Roasted Brussels Spouts
Are you scared of Brussels sprouts? Don't be anymore! This recipe has turned many a sprout hater into a sprout lover. Why not give it a try? Plus, not only is it tasty, they are really good for you!
6. Pumpkin Fried Rice
If you're a pumpkin fanatic, then you will love this pumpkin fried rice dish. The flavor of pumpkin is combined with onion and soy for a savory flavor.
5. Chickpea and Feta Salad
This healthy Mediterranean salad uses chickpeas as the base. These beans are packed with protein and are very healthy. They are also really delicious too! Try this side dish beside spicy chicken to give a refreshing balance to the meal.
4. Zucchini Oven Chips
These flavorful, crispy zucchini chips are so delicious that, just like their potato counterparts, I bet you won't be able to eat just one! They're a healthy side dish for just about any meal. Use this same technique on different vegetables to see what chips you can come up with.
3. Roasted Beet Orange Salad with Pistachios and Feta
The trick when using less ingredients for a quality salad is to pick great quality ones. When looking for beets, make sure the leaves are firm and not wilted. Also choose similar sized beets so that they cook evenly.
2. Deviled Egg Pasta Salad
Get a taste of summer with this delicious pasta salad. It's a play on the classic deviled egg. It uses mayonnaise, mustard, hard boiled eggs, and pickle relish to really get the authentic flavors. As an extra touch, the top is dusted with paprika.
1. Tuscan Baked Beans
There's nothing better than a hot pot of baked beans on a cold Autumn day. This recipe takes a fresh approach to the classic barbecue side dish.  Serve this dish beside fish, chicken, pork, or beef.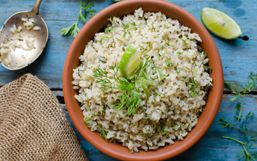 I've had a rough relationship with rice. As a kid, I never liked it with any topping my parents put on top and I definitely went...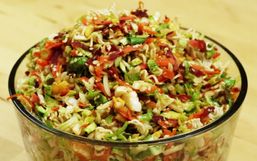 This is a crisp and crunchy slaw that is infused with Asian flavors, and a little kick of spice from that oh-so-incredible...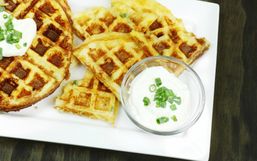 We've all been there, after a holiday dinner that you slaved and prepared for the masses and you have leftovers.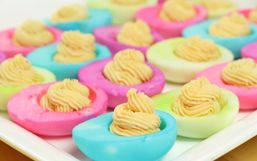 Color-dying eggs at Easter is most definitely a beloved holiday tradition. Eating eggs, is too.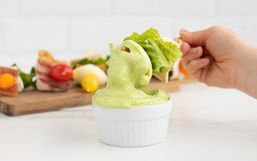 Let me start by answering the question I know you're wondering - "Is this dressing good enough that I should actually take the...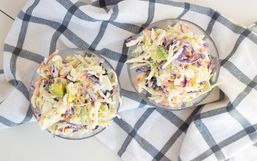 Coleslaw might be on the most beloved summer salads in North America. Why you ask? I have no idea.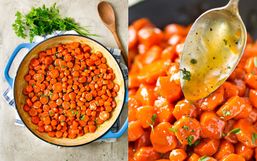 The Thanksgiving holiday brings families near and far together to enjoy delicious food.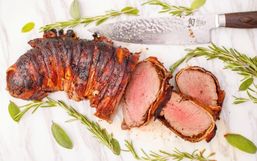 Committing to the keto diet requires hard work and dedication, especially if you want to remain in ketosis.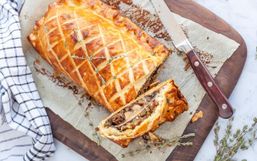 I love the holidays because it means time spent with those who are important to you.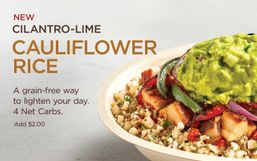 Cauliflower is one of the coolest, most versatile vegetables out there.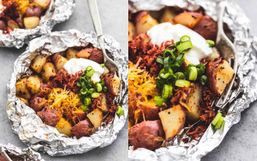 There's no better time to cook up a juicy burger than summertime!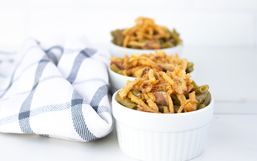 Do you love drool-worthy casseroles? Then get ready for a true treat!