Corn on the Cob is almost in season in our area, but it's already available in grocery stores and is the perfect summer side dish! Rather than boiling it on the stove and heating up the house (it's warm enough in here already thank you very much!), why not cook it in the Instant Pot? It's just as juicy and sweet as when boiled and way easier. Serve it up alongside your barbequed main dish any day of the week – it's that easy!
Looking for other amazing Instant Pot hacks? Check out two of our other favs How to Cook Spaghetti Squash and How to Cook Sweet Potatoes.
Want New Instant Pot Recipes and Content Delivered Straight To Your Inbox? Sign up for our Instant Pot Email Newsletter!
2
Start by shucking your corn and discarding the husk and silk. Try to get those fluffy little strands off so that you don't get any in your teeth later on! Then add the trivet to the pot – this will keep the corn out of the water so that it doesn't risk getting mushy.
3
Next up, add a cup and a half of water to the pot. It should be enough to cook the corn, but the level should be below the trivet so that corn stays up and out of the liquid. Then add the corn on the cob, stacking it and alternating directions until the pot is full. Our 6-quart fit 8 cobs of corn total, but you'll need to adjust depending on what size you're using. Do not decrease the water below one cup, as that's the minimum requirement for the Instant Pot to pressure cook properly.
4
Time to pressure cook! Lid the pot and set the valve to sealing. Use the Pressure Cook setting (or "Manual" depending on how old the model you have is) for 2 minutes. Note that this doesn't account for the time it takes to come to pressure! Our full 6-quart Instant Pot Duo took 21 minutes to come to pressure.
5
Once the cook time has elapsed, quick release the pressure and remove the lid. Using tongs (be careful, it's hot!), transfer the corn to a serving platter. Discard the water in the pot. If you see any strands of silk left on the corn, be sure to pull them off!
6
Cut a large pad of butter (or vegan butter!) and place on the top of the pile, allowing it to melt and drip down the pile of corn. Then sprinkle with salt! It's ready to chow down on alongside whatever main you're serving it with. Enjoy!
Ingredients
8 cobs of corn, shucked
1½ cup water
Butter or vegan butter, for serving (optional)
Salt, for serving (optional)
Method
Husk the corn and clean off any silk. Set aside.
Add the water and trivet to the Instant Pot, followed by the corn, stacking if necessary. You can cook as few or as many cobs as you want, as long as they fit in the pot!
Lid the pot, set the valve to sealing, and cook on Manual/Pressure Cook HIGH for 2 minutes.
Once cook time has elapsed, quick release the pressure and open the lid.
Remove the corn from the pot using tongs and discard the water from the pot. Serve hot with butter and salt!
Notes
It took our 6-quart Instant Pot Duo 21 minutes to come to pressure, but the time may differ depending on what model and size you're using.
If you shuck the corn, cook for 2 minutes. If you leave the husk on, increase to 3 minutes of cooking time.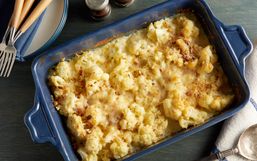 If you're in the mood for some good old fashioned comfort food, you've come to the right place because this cauliflower...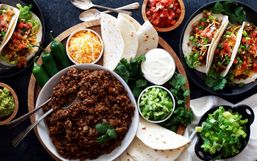 Lentils are an amazing way to get protein without having to cook up meat for your meal.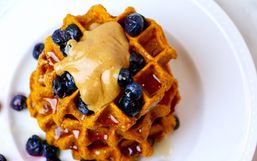 When choosing a side dish carb, many are making the switch from white potato to sweet potato for their dinners.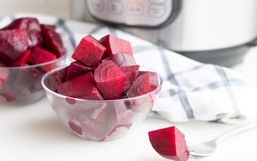 While I love root veggies, they can take a long time to cook. Plus, my oven lets off a lot of heat, making me hesitant to use it...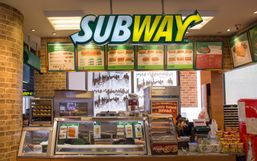 Beyond Meat is spreading like wildfire. More and more fast-food chains are hopping on the plant-based bandwagon.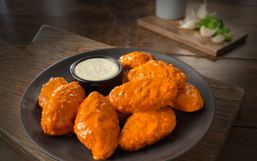 With vegetarian and vegan diets on the rise, more restaurants are hopping on the meatless trend train.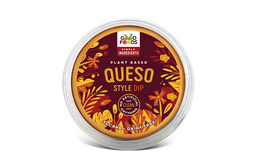 The plant-based diet trend is growing and it shows no signs of stopping!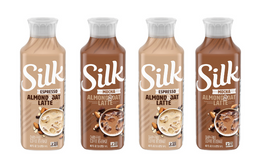 If you don't have time to head to a coffee shop this morning to score your favorite latte, don't fret! Silk, America's No.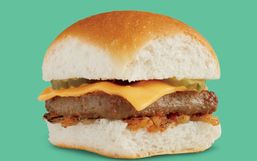 Brace yourselves because White Castle has unveiled amazing news! White Castle announced that they will soon become the very first...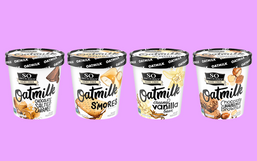 With dairy allergies and vegan dietary preferences on the rise, companies are making the commitment to offer their consumers more...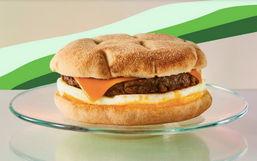 Good news Canadian friends, Starbucks Canada is the next coffee chain to partner with Beyond Meat to bring you a delicious...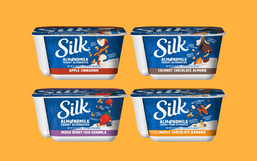 Silk, America's number 1 plant-based beverage brand is constantly thinking up new, innovative products so you don't have to miss...