In these hot summer months we seem to ache for Christmas celebrations again. It is the coldest time of the year in Australia and they sometimes celebrate the festival this time of year. It's a new tradition but it is great fun for the entire family.
As it is so hot outside, no one wants to turn on their oven and heat the house anymore than they have to. All these recipes are grilled or unbaked to conserve energy and keep your heating cost down. We also chose some seasonal goodies that you can find at your local markets this time of year. Lastly, we tried to use classic Christmas flavors but in a summer time way. Check out these 5 great Christmas in July party ideas.
1. Rotisserie Turkey. Beat the kitchen heat by tossing the turkey on the barbecue. Most come with a rotisserie attachment and it will be easy to set this cooking method up. There are also many benefits of cooking this way. The juices stay in the bird and you are left with a very tender and juicy meal.
[Source: seriouseats.com]
2. Grilled Vegetables. Grilling vegetables helps caramelize the natural sugars. This leaves a sweet and smokey flavor to the food. Use all your favorite veggies in this dish, but make sure you use a grill basket. That will keep your food from falling between the cracks.
[Source: mygrillfriend.com]
3. Grilled Corn. These are not your average corncobs. This recipe makes a lime cilantro wasabi butter that goes over it. This compound butter lightens the entire dish up and gives it a new kick. This recipe is perfect for summer barbecues but especially for Christmas in July.
[Source: steamykitchen.com]
4. No Bake Cookies. No Christmas would be complete without cookies. In light of the heat, we have gone for a no bake cookie recipe. These chocolate goodies are easy to make and very kid friendly.
[Source: skiptomylou.org]
5. Grilled Pineapple Dessert. This sweet and sticky dessert has all the flavors of Christmas time. The spices used, along with the cinnamon ice cream, give a very holiday feel to the entire meal. Finish off your Christmas in July party with this sweet treat.
[Source: justin5mins.com]
Bell peppers happen to be yet another surprising misconceived food that is generally classified as a vegetable, but surprisingly...
Julia Child is one of the most iconic chefs in the world, and for good reason.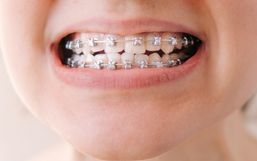 Preparing for braces can be both exciting and intimidating. It's exciting because you know the end result will be well worth the...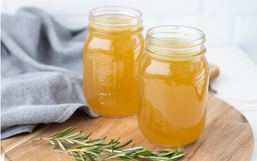 So, you're sick in bed and your stomach is grumbling and you don't know what to eat that won't make you throw up.
Many people are seeing great success with the keto diet and though a lot of us thought this would be a soon-to-go fad, this keto...
Keeping your pantry stocked with essential items is always a good idea because with the right ingredients you can whip a delicious...
Most restaurants have temporarily closed their dine-in option but that isn't stopping them from making sure their fans get their...
Canada Day is coming up and we can't wait to celebrate! But, what makes Canada so special anyway?
Charcuterie boards may not be new but they have become one of the hottest food trends as of late and for good reason!
There's no better time to cook up a juicy burger than summertime!
It's finally Autumn and we are able to sip out Pumpkin Spice lattes, cozy up by the fire and eat that warm comfort food with loved...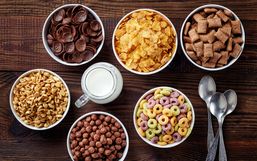 A lot of us make a huge effort to make sure the content of our cupboards and kitchens reflect the lifestyle we want to live and...