Cauliflower is definitely living in its 15 minutes of fame. Becoming more and more popular in restaurants and in home recipes, it's now the go-to option when eating low-carb, it would seem.
A popular menu item that we were just dying to create at home, is the whole roasted cauliflower. It's an amazing addition to the dinner table because this vegetable side is so pretty, it seconds as the centerpiece of your whole meal.
Easily prepared, roasted and served by the slice, the flavors in this are incredible and not to be missed.
If you're seeking a new side dish option that won't break the diet bank like mashed potatoes may, this dish is the perfect substitute.
Ingredients
1 head cauliflower
1/4 cup olive oil
2 tbsp Dijon mustard
2 tbsp apple cider vinegar
1 tbsp dried oregano
1 tsp garlic powder
1 tsp onion powder
1 tsp dried chives
1 tsp salt
1 tsp pepper
1/2 tsp chili pepper flakes
Equipment
Oven safe roasting dish (lidded)
Method
Preheat your oven to 400 degrees Fahrenheit.
Remove the leaves from the cauliflower head, and cut the bottom evenly so the cauliflower will sit flat.
In a small mixing bowl, mix together the rest of the ingredients and pour over the cauliflower, spreading it out evenly so as much surface of the cauliflower as possible is coated in the mustard mixture.
Cover and roast for 35-40 minutes, or until tender.
Remove from the dish, and place on a serving platter for slicing and serving. Enjoy!
Bell peppers happen to be yet another surprising misconceived food that is generally classified as a vegetable, but surprisingly...
Julia Child is one of the most iconic chefs in the world, and for good reason.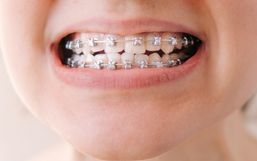 Preparing for braces can be both exciting and intimidating. It's exciting because you know the end result will be well worth the...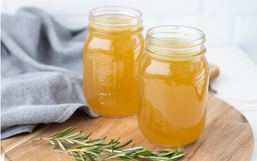 So, you're sick in bed and your stomach is grumbling and you don't know what to eat that won't make you throw up.
Many people are seeing great success with the keto diet and though a lot of us thought this would be a soon-to-go fad, this keto...
Keeping your pantry stocked with essential items is always a good idea because with the right ingredients you can whip a delicious...
Most restaurants have temporarily closed their dine-in option but that isn't stopping them from making sure their fans get their...
Canada Day is coming up and we can't wait to celebrate! But, what makes Canada so special anyway?
Charcuterie boards may not be new but they have become one of the hottest food trends as of late and for good reason!
There's no better time to cook up a juicy burger than summertime!
It's finally Autumn and we are able to sip out Pumpkin Spice lattes, cozy up by the fire and eat that warm comfort food with loved...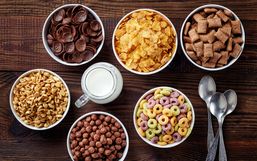 A lot of us make a huge effort to make sure the content of our cupboards and kitchens reflect the lifestyle we want to live and...