These Big Mac Bites are absolutely drool-worthy and the Copycat Big Mac Sauce is spot on – you wouldn't even know it didn't come out through the drive-thru! Perhaps the best part? These little snacks or appys are perfect for barbeque and patio season when hosting commitments, parties, and potlucks are in full swing. They're easy to serve and eat without much mess (hello anything on a skewer!) and they're small enough that they pair well with other traditional BBQ sides.
Speaking of sides, check out our Absolute Best Instant Pot Potato Salad if you're looking for something to accompany these bites!
Looking for a low carb, keto version? Check out our Easy Low-Carb (Keto) Big Mac Bites instead!
The concept is quite simple – take all the components of a Big Mac and skewer them, using the Homemade Big Mac Sauce as a sauce or dip! Start by making our Easy Copycat Big Mac Sauce to accompany the bites. Whip it together and set it aside in the fridge while you cook the rest of the dish.
Next, it's patty time! In a large bowl, mix together the ground beef, onion, garlic, and salt until well combined. Make sure the onions are very finely diced before adding them to the mixture as this will ensure you get the flavor without big chunks in your little burgers!
Pinch off pieces and roll into balls, then press slightly in the palms of your hands to flatten into a patty. In our recipe, one pound of meat made ten small patties, but this recipe will easily double or triple without any issues. Lay them out on a plate or baking tray as you make them until you're ready to fry them up.
To cook these little burger bites, heat a frying pan on medium-high heat and then add a drizzle of olive oil. Fry each side for about 2 minutes, checking for doneness either by cutting one open or using a meat thermometer. The patties are done when the internal temperature has reached 160°F. Get them out of the pan and add a piece of cheese on top to melt slightly.
As a side note, you could easily barbeque these instead if you like. Just make sure that internal temperature is correct!
Now you're ready to assemble! Spread a generous amount of Big Mac Sauce on the bottom mini slider bun. Stack the patty, cheese, lettuce, and pickle on top of the bottom bun. Drizzle some more Big Mac Sauce, add the top bun and then put a skewer through the middle. Repeat until you've used up all of the patties. That's it. You're done!
Serve up the Big Mac Bites on a wooden board or platter, smothered in the Copycat Big Mac Sauce with extra on the side for dipping, dunking, or drizzling! Your guests are sure to love these little burgs on a patio, instead of sitting at a sticky fast-food table or inside the car on-the-go! Enjoy!
Ingredients
1 pound ground beef
1 tbsp minced garlic
¼ cup onion, diced
1 tsp salt
4 slices American Cheese
10 dill pickle slices
10 mini slider buns
Lettuce
1-2 tbsp olive oil
Method
Cut each cheese slice into four squares. Cut lettuce into large pieces. Slice pickles if they are not pre-sliced.
In a bowl, mix beef, minced garlic, onion, and salt. Pinch off a piece of the mixture and roll into a ball. Place in the palm of your hand and press down slightly to flatten the patty until it's about 1 inch thick. Repeat for all of the meat.
Heat oil in a large frying pan on medium-high heat.
Cook mini patties in a frying pan for about 1-2 minutes per side until the internal temperature reaches 160°F. Repeat for all patties. As patties come out, place a piece of cheese on top, allowing to melt slightly.
Build the skewers by spreading Big Mac sauce on the bottom bun, then sliding on the bottom half of the bun, burger patty, cheese slice, folded up lettuce square, pickle slice, more Big Mac Sauce and top bun.
Serve skewers with the extra Copycat Big Mac Sauce on the side for dipping, if desired. Enjoy!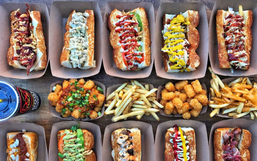 National Hot Dog Day is almost here so get your stretchy pants on and get ready to indulge all day long!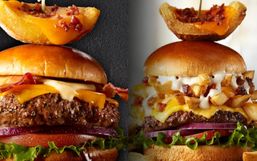 TGI Friday's is renowned for its delicious cocktails but the restaurant chain is also known for its crave-worthy food menu too...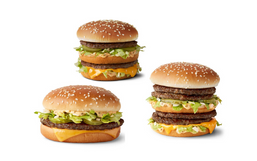 The McDonald's Big Mac Burger made it's debut nationwide back in 1968 and since then it has become simply iconic!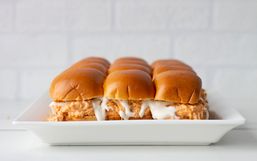 Parties happen all year round and instead of taking on the task of cooking for a crowd, make your next party a potluck party!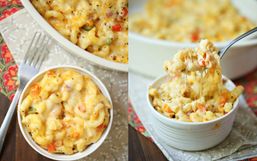 Weight Watchers has reinvented itself over the years and because of that, it is becoming more popular now than ever.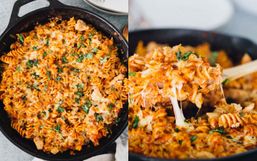 Stocking your pantry with nonperishable items is a great way to ensure you have ingredients readily available.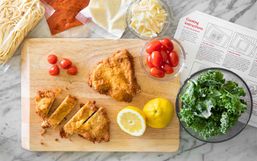 Most restaurants have temporarily closed their dine-in option but that isn't stopping them from making sure their fans get their...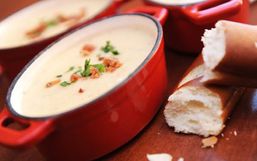 Over the last few months, Disney has been getting creative to create magical moments for you.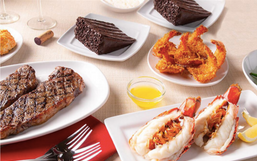 Moms are wearing more hats this year especially with having everyone home more than usual.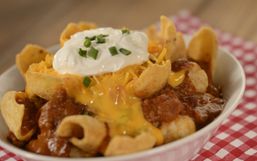 With the Disney parks temporarily closed, Disney has been thinking of fun and innovative ways so you can feel like you're at...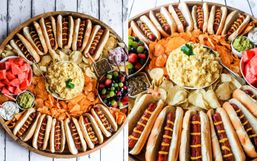 Charcuterie boards may not be new but they have become one of the hottest food trends as of late and for good reason!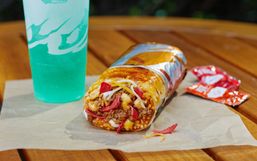 Taco Bell is no stranger to innovative and exciting menu items.