To me, summer and grilling are synonymous. By that, I mean my husband, grilling, and summer are synonymous because I have yet to learn how to barbeque anything substantial by myself. That's exactly what makes these lemon garlic shrimp and vegetables foil packets so dang good! You mix everything up in a bowl (if you've got a big enough bowl, you can put it all into one), dump it onto heavy duty tin foil, fold it up, and throw it on the barbecue. Not only is it a fast meal, it really doesn't require any grilling skill! If you can turn the grill on, you can make this dish perfectly.
It's a healthier option with low carb vegetables and lean shrimp that has all the light summer flavors we crave during these hot months. It's simple enough that you can whip it up for a quick weeknight family meal, but flavorful enough to serve if you're hosting. Serve this dish by itself, over rice, or even on top of greens! Regardless, we're sure you'll love this Quick and Easy Lemon Garlic Foil Packet Shrimp! Time to get grilling!
Ingredients
2 lbs raw shrimp, deveined and peeled
1 tbsp garlic, minced
1 tbsp dijon mustard
1/2 lemon, juiced
2 roma tomatoes, chopped
2 zucchinis, coined
1/2 bunch asparagus, cut into 2" pieces
2 tbsp butter, cut into pats
Salt and pepper
Olive oil
Cilantro for garnish (optional)
Extra-large heavy duty tin foil
Method
Turn the grill on to high heat.
In a large bowl, mix shrimp, oil, garlic, mustard, and lemon juice. Set aside.
In another large bowl, add all vegetables, oil, and salt and pepper. Mix to coat.
On a piece of extra-large heavy duty tin foil, add half of the vegetable mix and half of the shrimp. Drizzle with 2 tbsp of the shrimp marinade (from the bottom of the bowl). Top with 2 pats of butter.
Seal the foil packet by folding the packet edges together horizontally. Then tightly fold the sides up to form a seal.
Repeat steps 4 and 5 for remaining vegetables and shrimp.
Once the barbecue is up to temperature, place foil packets on the grill.
Let cook for 10-15 minutes (length will depend on size of the vegetables and shrimp). Begin checking for doneness around the 10 minute mark.
When fully cooked, remove from grill. Serve hot by itself or on rice!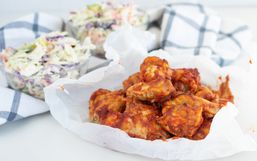 Chicken wings are a favorite meal for many, whether you're eating out at a restaurant or sitting around the dinner table with your...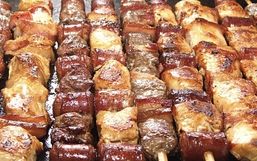 Father's Day is just a few weeks away and we have some great ideas to help put a smile on your dad's face this year.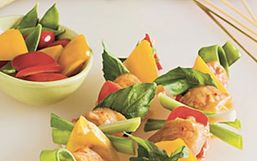 Memorial Day is less than a week away, so get out your grill and start celebrating the kick-off of summer with some of the most...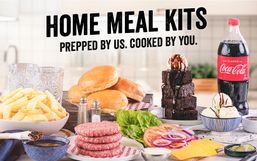 With many of us spending more time at home, restaurants are thinking up innovative ways to get your favorite foods to you!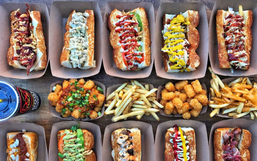 National Hot Dog Day is almost here so get your stretchy pants on and get ready to indulge all day long!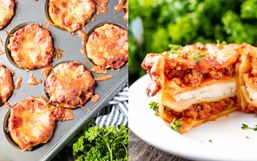 Back to school season is nearly here! We know you're excited to get the whole family back into your routine but with that comes...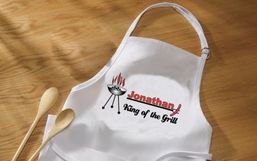 Choosing a special gift for your dad on Father's Day can be a difficult task for even the keenest of gift-givers.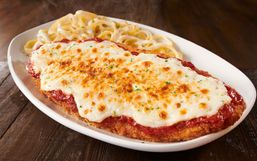 Mmm... is there anything more delicious than chicken parm? It's perfectly crispy on the outside with tender chicken on the inside...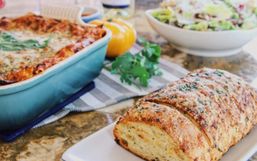 National Lasagna Day is quickly approaching (July 29, 2020), and North Italia wants to help you celebrate!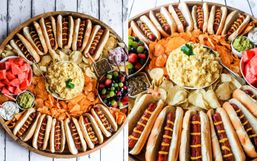 Charcuterie boards may not be new but they have become one of the hottest food trends as of late and for good reason!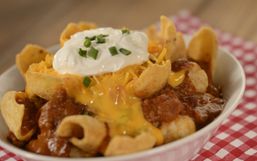 With the Disney parks temporarily closed, Disney has been thinking of fun and innovative ways so you can feel like you're at...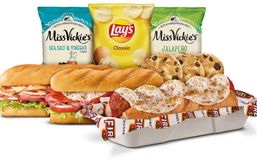 While restaurants and other sources of entertainment remain temporarily closed, many of us are spending more time in the kitchen...