It's pumpkin season!! Are you using the delicious decorative ingredient as much as we are?
This recipe is for one of the creamiest, most flavorful and amazing alfredo sauces you will ever try…and it's completely without any cream or dairy whatsoever.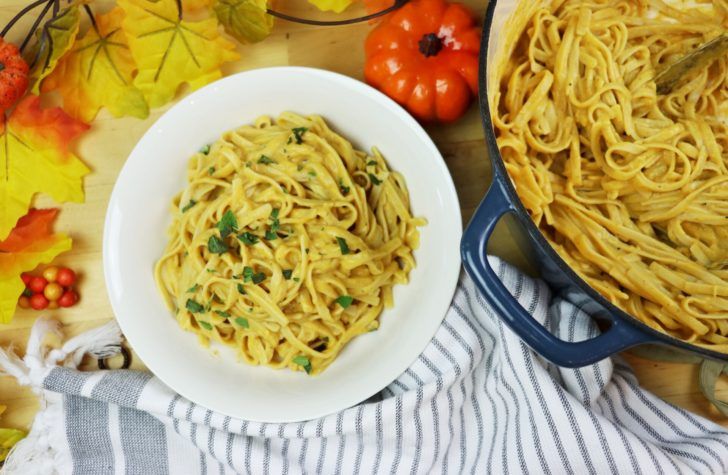 I cannot express enough how insanely delicious this pasta dish is, so I'm simply going to post the recipe with the hopes that you all try it.
We made ours with a brown rice fettuccini making this not only a vegan recipe, but a gluten-free one as well.
When it comes to fall suppers that you'll be counting down the hours to get home to enjoying – this one tops the list for me this year. I had to force myself to allow there to be leftovers, simply because I wanted the promise of MORE of it to eat the next day. I'm not joking around here, it's that dreamy.
Ingredients
250g Pasta (we used GF brown rice fettuccini)
2 tbsp Olive Oil
2 tbsp minced Garlic
1.5 cups Unsweetened Almond Milk, divided
1/2 cup Pumpkin Puree (NOT pumpkin pie filling)
Salt & pepper to taste
1 tbsp Cornstarch
1 tbsp Lemon Juice
1/4 cup Nutritional Yeast
Fresh Oregano or Basil for garnish *optional*
Equipment
Stove top frying pan
Large Pot
Method
Cook your pasta accordingly.
While your pasta is cooking, heat your olive oil in a frying pan to a medium-high heat. Add in garlic and cook until it begins to brown. Add in 1 cup of almond milk (reserve the other 1/2 cup), pumpkin puree, salt & pepper and cook for a few minutes.
In a separate bowl, mix the tablespoon of cornstarch with the other half cup of almond milk until the cornstarch is dissolved. Add the mixture to the pan, as well as the lemon juice & nutritional yeast.
Continue to cook until the sauce thickens, then add it to your cooked & strained pasta and toss to coat.
Garnish with additional salt and pepper, along with some fresh herbs such as oregano or basil, if you wish!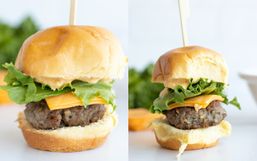 These Big Mac Bites are absolutely drool-worthy and the Copycat Big Mac Sauce is spot on - you wouldn't even know it didn't come...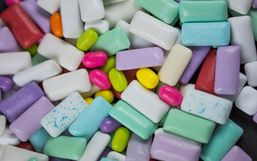 There are many reasons why one may need to avoid dairy products such as following a vegan lifestyle, having an intolerance to...
Step out of the box and try something new like cooking with cauliflower.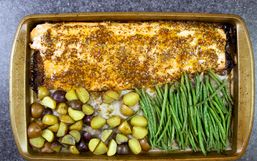 Spring has finally sprung and we are all about it. While winter had us craving hearty, comfort food-esque dinners, springtime...
Are you tired of making the same meals over and over again? Perhaps you're feeling uninspired in the kitchen.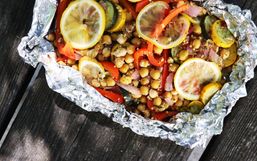 As someone who now eats a mostly plant-based diet, I've found myself stumped on how to enjoy BBQ meals this summer.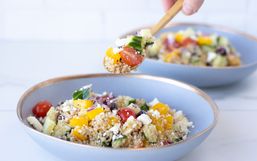 Enjoy the fresh flavors of Mediterranean cooking that will have you dreaming of lounging next to the sea without having to fly...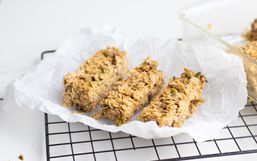 Granola bars are perfect for so many moments: breakfast time; an at-work or school-safe snack; a picnic, playground, or...
You've probably been seeing recipes for no-bake snack/energy bites online for a few years now. I know I have!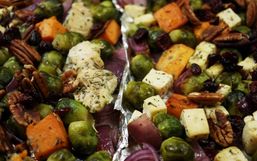 After trying the plant-based diet, my biggest struggle was being able to feed those in my home that are still meat loving humans.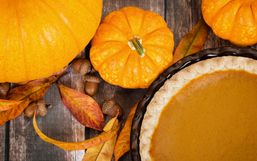 When I think about pumpkins I often find myself reminiscing or wishing it was the season of Fall.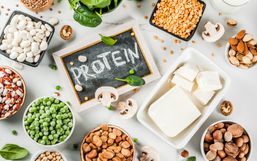 Whenever someone adopts a vegan or vegetarian diet, or just even reduce their intake of animal byproducts, the first question they...