One-pan dinners are the weeknight's bread and butter of success. They are easy, time saving, dish saving, sanity saving. They are the gosh-darned heroes of the weekly menu.
I'm no stranger to spiralized vegetables. When it comes to eating veggies, I do quite prefer when they mimic a favourite carb-like pasta. So this recipe is definitely up my alley when it comes to a healthy option that offers maximum flavor.
We spiralized a few different veggies here, with yellow and green zucchini, alongside sweet potato and rainbow carrots. You can choose a veg of choice here, but we loved how colorful this dish came out!
With coconut, green curry and lime flavors infused throughout the shrimp, and roasted vegetable spiral "noodles", this is a meal that will be repeated, most definitely.
Plus, did we mention the fact that it's baked on ONE PAN? *cue choir of angels, please*
Ingredients
1 yellow zucchini, spiralized
1 green zucchini, spiralized
1 cup sweet potato or butternut squash, spiralized
2 carrots, spiralized
1lb large shrimp, peeled & deveined (tails on)
1/4 cup coconut milk
1 tsp Thai green curry paste
1 tsp minced garlic
pinch of salt
1/2 lime, juiced
2 tsp olive oil
salt & pepper to taste
Lime slices
Equipment
Mixing bowl
Baking Sheet
Parchment Paper
Method
Preheat your oven to 375 degrees Fahrenheit.
In a small mixing bowl, combine coconut milk, green curry paste, garlic, salt & lime juice. Toss in your shrimp (if previously frozen, make sure it is completely thawed before doing so). Remove one at a time and place onto one half of a parchment lined baking sheet.
Take all your spiralized veggies, and place on the other half of the baking sheet, and drizzle with olive oil, salt & pepper. Toss.
Place lime slices on top of the shrimp, and bake in the oven for 10-15 minutes or until the shrimp is no longer translucent and a bright pink.
Remove from oven, and serve the shrimp over the vegetable noodles, finished with a squeeze of lime if you choose. Enjoy!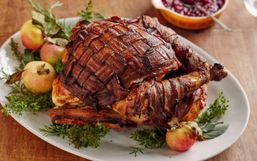 Thanksgiving preparation is hard enough, add in dietary restrictions and then the level of complications keeps rising.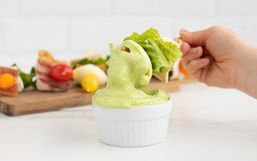 Let me start by answering the question I know you're wondering - "Is this dressing good enough that I should actually take the...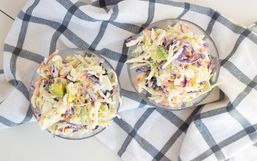 Coleslaw might be on the most beloved summer salads in North America. Why you ask? I have no idea.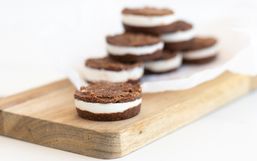 Fat bombs are an essential part of the Keto diet, allowing you to intake a large amount of healthy fats in just a couple of bites.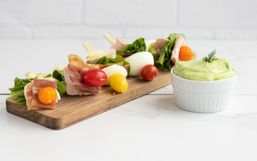 These little Cobb Salads on a Stick are all the deliciousness of a loaded cobb salad without the mess or need to sit down to enjoy...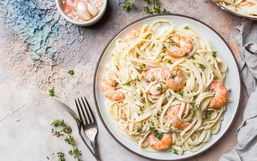 Some may have been lured into the keto diet for weight loss, while others may have been attracted to the idea of indulging in...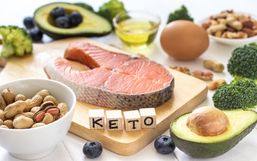 In short, the goal of the keto diet is to fuel your body with the right foods so that your body can enter a metabolic state called...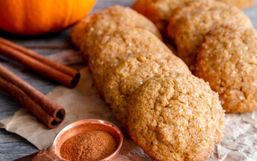 There is a lot to look forward to in fall. For starters, the crisp air brings on beautiful changing leaves, apples are ready to be...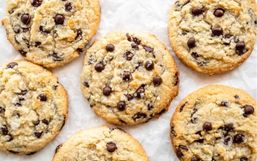 Following any diet alone can be hard but if you're able to encourage the entire family to participate you may be more inclined to...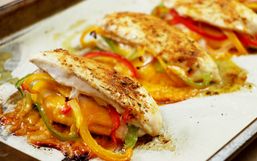 Following the keto diet means that you've committed to eating a diet that is high in fat, low in carbs and moderate in protein.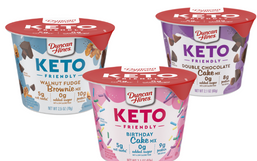 There's nothing better than the convenience of cake mix, especially for those that don't have that natural baking skill!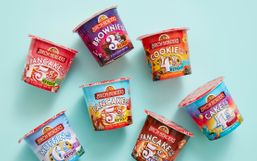 Attention keto-dieters, Birch Benders has a new lineup that you don't want to miss!