Many of us start our day with a trip to Starbucks and fuel our day with a cup of coffee. Starbucks isn't only known for their delicious coffee, they're well known for a large assortment of other beverages and tasty treats too! Following a diet can be hard especially when your cravings hit so we're here to help!
Instead of hitting up Starbucks every morning, try these copycat recipes! You'll be happy to learn that they're all keto-friendly and easy to make too. We're sharing some of your favorite Starbucks drinks, breakfast items, and tasty desserts. Your wallet will be seriously thanking you if you try some of these copycat recipes this week!
1. Sugar-free Starbucks Vanilla Latte
Quench your thirst with this lovely sugar-free vanilla iced latte. This delicious drink requires only 5 simple ingredients and can be ready to enjoy in just 5 minutes.
Simply prepare the concentrate and store in the fridge for up to a week! Then, once you're cravings hit, follow the instructions on how to transform the concentrate into an iced latte or a frappucino!
2. Keto lemon Loaf
The Starbucks lemon loaf is one of their most dreamy treats. The flavors are fresh and vibrant and will certainly have you begging for more.
Keto bread isn't exactly prepared the same as regular bread and it can be tricky to master the right texture. However, this recipe uses ingredients such as almond flour, eggs, and butter to ensure a perfectly moist texture. In addition to the loaf, you'll also be provided with a recipe to create a keto-friendly and insanely good glaze that pairs wonderfully with the loaf.
3. Starbucks Copycat Keto Pink Drink
This Instagram-worthy Starbucks drink gets a keto makeover. The best part is that besides water, you'll only need 3 ingredients!
The instructions are so easy and you'll have a lovely refreshing beverage ready in no time! Not only does it taste delicious but it'll cost a fraction of the price if you make it at home.
https://ketoinpearls.com/copycat-starbucks-keto-pink-drink/ PHOTOS AND RECIPE HERE: KETO IN PEARLS
4. Starbucks Copycat Keto Peppermint Mocha
What better way to get into the holiday spirit than with a lovely warm beverage! Enjoy your holiday favorite all year round with this recipe!
This peppermint mocha copycat recipe tastes just like the popular Starbucks drink but without the added sugar and carbs! We can finally indulge during the holidays without sacrificing our diet!
5. Starbucks Copycat Low-Carb Everything Bagels
Starbucks is loved for its delicious drink menu and for their lovely breakfast menu too! Does your morning routine consist of picking up your favorite drink and breakfast item? Don't derail your diet and try this recipe instead!
These keto-friendly everything bagels are low-carb and certainly delicious. They're keto-friendly thanks to ingredients such as almond flour and loads of cheese! If you prepare them ahead of time you'll have breakfast ready to go every morning!
6. Keto Copycat Starbucks Pumpkin Spice Latte
If you're not jumping on the PSL trend every fall are you even doing it right? Joking aside, this delicious recipe allows us to enjoy a sip of fall without derailing our diet.
This lovely drink is sweetened with a keto-friendly sweetener. It's so sweet that you could even enjoy it for dessert! Further, with this recipe, you can enjoy your favorite PSL any time of the year.
7. Copycat Low Carb Maple Walnut Scones
We all deserve a delicious treat every once in a while. Instead of giving into your cravings by making a trip to Starbucks, try this keto-friendly copycat recipe instead! These copycat maple walnut scones may be low-carb but you'll be focusing on what they do have instead of what they're missing.
Experience a taste of fall with the lovely flavors of toasted walnuts and maple extract. Prepare a batch and enjoy with your favorite keto-friendly drink! You'll soon be able to unwind with your favorite book or show and delicious treat in hand!
8. Low-Carb Copycat Starbucks Coffee Frappuccino
Frappuccinos are another splendid refreshing summer drink. The idea of blending delicious flavors with ice is pure genius. Unfortunately, many frappuccinos are loaded with sugar.
The perfect solution would be to make your own at home using this tasty copycat recipe! Simply dump all the ingredients into a blender and blend until smooth! Finishing by serving with a dollop of whipped cream!
9. Sugar-Free Vanilla Bean Frappuccino
Another crowd favorite is Starbucks vanilla bean frappuccino. It's the perfect option especially if you don't love coffee. This recipe proves that it's easy to give this popular drink a keto makeover!
Not only is this keto-friendly but it's a much healthier option too. Starbucks version is loaded with sugar as it roughly contains 57 grams per 16 ounces serving. You'll be happy to know that this version not only contains no sugar but also only contains 2 grams of carbs.
10. Keto Cranberry Bliss Bars
You know it's officially holiday season when you start seeing the cranberry bliss bars in Starbucks! Why wait for the holidays when you can indulge in this delicious treat all year round using this recipe!
These delicious squares are topped with a cream cheese icing and infused with flavors of ginger and orange. Ingredients like almond and coconut flour and keto-friendly sweetener help to make this copycat version keto-friendly yet irresistibly sweet.
11. Keto Salted Caramel Frappuccino
A salted caramel frappuccino may be the perfect pick me up you've been searching for! This keto copycat recipe comes together in just a few minutes and will seriously quench your cravings.
To create this drink you'll need strongly brewed coffee, unsweetened vanilla almond milk, and a few more keto-friendly ingredients. Simply blend all the ingredients together and enjoy!
12. Starbucks Copycat Egg Bites: Fire-Roasted Red Pepper & Cheese
Starbucks egg bites may be one of their most sought after breakfast items! These fluffy cloud-like bites are infused with flavorful ingredients and will surely satisfy your hunger.
They, unfortunately, can set you back quite a few dollars so why not try our copycat version instead. These delicious egg bites are effortlessly prepared in the Instant Pot. Whip up a batch on the weekend and enjoy all week long!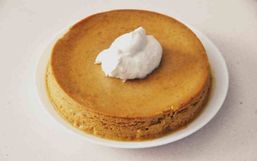 Holidays are the hardest times of the year to stay on track with your diet.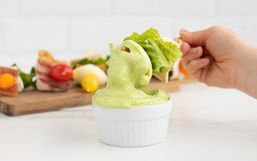 Let me start by answering the question I know you're wondering - "Is this dressing good enough that I should actually take the...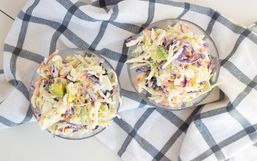 Coleslaw might be on the most beloved summer salads in North America. Why you ask? I have no idea.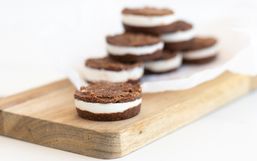 Fat bombs are an essential part of the Keto diet, allowing you to intake a large amount of healthy fats in just a couple of bites.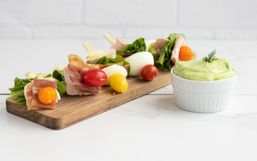 These little Cobb Salads on a Stick are all the deliciousness of a loaded cobb salad without the mess or need to sit down to enjoy...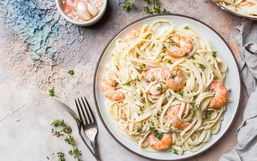 Some may have been lured into the keto diet for weight loss, while others may have been attracted to the idea of indulging in...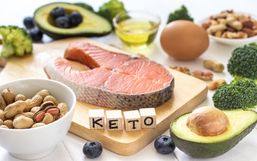 In short, the goal of the keto diet is to fuel your body with the right foods so that your body can enter a metabolic state called...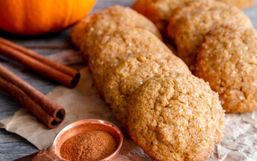 There is a lot to look forward to in fall. For starters, the crisp air brings on beautiful changing leaves, apples are ready to be...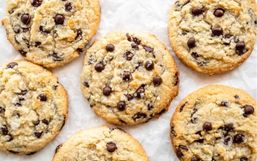 Following any diet alone can be hard but if you're able to encourage the entire family to participate you may be more inclined to...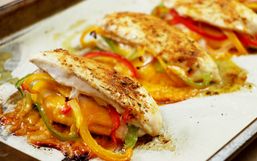 Following the keto diet means that you've committed to eating a diet that is high in fat, low in carbs and moderate in protein.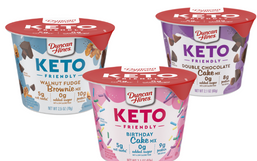 There's nothing better than the convenience of cake mix, especially for those that don't have that natural baking skill!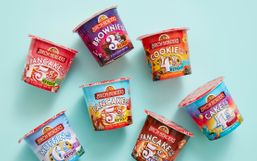 Attention keto-dieters, Birch Benders has a new lineup that you don't want to miss!