A long time ago, in a galaxy far, far away…
Juuuust kidding!
It's right now, and in. your. very. kitchen.
If you or your loved ones are Star Wars fans, you can make this super-dee-duper easy pizza recipe using mini pitas, pizza sauce, and some well placed/cut toppings. It's really that simple! You won't even need the force to make these, although…that would be pretty awesome.
Ingredients
8 mini pitas
Pizza sauce
Salami slices
Pepperoni
Black & Green olive slices
Mozzarella cheese
Equipment
Baking Sheet
Shaped cookie cutters (don't have these? find the outline shapes online and use a knife to trace!).
Method
Preheat your oven to 375 degrees Fahrenheit.
On a parchment lined baking sheet, place your pitas down. Take a tablespoon of pizza sauce to the tops of each one, and spread out to the edges.
Top each pizza with mozzarella cheese.
Then, using cookie cutters or a sharp knife, cut out your characters and place on the center of each.
Use olives for eyes, pepperonis for death stars, etc. GET CREATIVE!
Bake for 10 minutes or until cheese is melted and lightly browned.
Let cool for a few minutes before serving!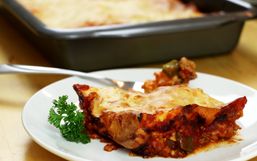 This recipe feeds the whole family with a comforting casserole that takes a spin into the world of pizza.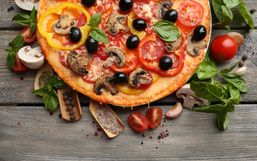 We all love pizza, but how much do we actually know about it? How long has pizza been around? How much pizza is eaten per second?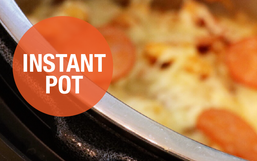 When the Instant Pot first arrived into your home, you likely did what most of us did...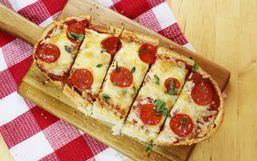 A couple years ago I was discussing with a friend what to make for dinner, and he said he was having "french bread pizza".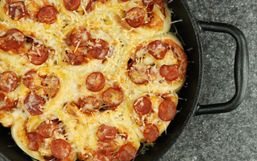 Years back my Mom taught me the life hack of using store bought pre-made pizza dough for cinnamon rolls.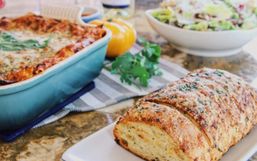 National Lasagna Day is quickly approaching (July 29, 2020), and North Italia wants to help you celebrate!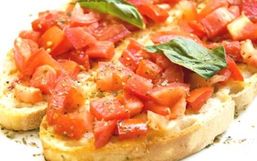 The Half Hour Meals' 2012 Culinary World Tour continues its journey, this time stopping off at Italy.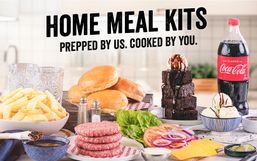 With many of us spending more time at home, restaurants are thinking up innovative ways to get your favorite foods to you!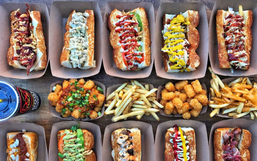 National Hot Dog Day is almost here so get your stretchy pants on and get ready to indulge all day long!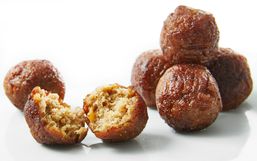 IKEA is renowned for its modern, affordable furniture but they also offer delicious food.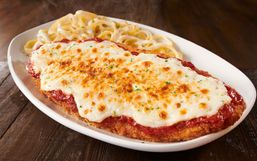 Mmm... is there anything more delicious than chicken parm? It's perfectly crispy on the outside with tender chicken on the inside...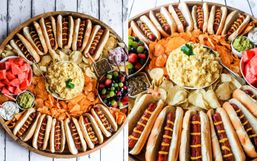 Charcuterie boards may not be new but they have become one of the hottest food trends as of late and for good reason!