New Year's Eve is an opportunity to reflect on the previous year. For many, ringing in the new year is a chance to start fresh and create resolutions to help put you back on track. Amongst many resolutions, dieting is one of the most common. Perhaps instead of focusing on diets, we can focus on a healthy balance of good eating habits! After all, this might be a much more sustainable option.
Whether you're looking to get back to healthy eating or looking to add new exciting dishes to your weekly dinners we have got you covered! We have found 15 nutritious meals that are healthy yet extremely delicious. Start the year off right with a wholesome meal for the whole family!
1. Healthy Beef And Broccoli
Has ordering takeout become an unhealthy habit? Kick it to the curb and try this recipe! This takeout favorite is healthy, delicious and easy to make too!
You'll be happy to know that although this dish is healthy it does not lack flavor! In this meal, you'll experience flavors of garlic, soy sauce, and ginger. Tender beef pieces pair perfectly with crunchy broccoli and make an excellent healthy meal that will satisfy you!
2. Slow Cooker Tortilla Soup
Enjoy a healthy bowl of soup that is so delicious and will impress the whole family! It's also a slow cooker recipe which makes weeknight dinners easy.
This chicken tortilla soup is made up of chicken, salsa, beans, corn and loads of seasonings that transform this dish into a fiesta! Set all the ingredients in the pot before you head to work and when you come home you'll be welcomed with an exciting meal.
3. Black Bean And Quinoa Enchilada Bake
Quinoa packs a lot of nutrition but it provides an awesome texture too. This dish is chock full of protein thank to black beans and quinoa.
First, you'll need to cook the quinoa on the stove top. Then mix all the ingredients in an oven safe baking dish and finish cooking in the oven. If you're pinched for time consider making this dish ahead of time and reheat on a busy weeknight!
4. Simple Salmon Sheet Pan Dinner
This simple salmon sheet pan dinner may be healthy but it is certainly exploding in flavor. One-pan meals are awesome because it means minimal preparation for you and an even easier clean up afterward!
For this sheet pan dinner, you'll need a salmon fillet, mini potatoes, and fresh green beans. Lay the ingredients on the sheet pan and drizzle with olive oil as well as a dash of salt and pepper. Lastly, you'll need to whip up a delicious marinade and rub over the salmon fillet before cooking.
5. Gnocchi and Veggies One Pan Dinner
This is another excellent one-pan dinner recipe. Most gnocchi recipes contain several cooking steps but our recipe makes it easy! Instead of boiling gnocchi you'll cook it on the sheet pan amongst the other ingredients.
Combine gnocchi with fresh veggies to create a wholesome meal. You'll only need a few seasonings to give this dish a lovely flavor! Better yet, this meal will take you less than 20 minutes to put together!
6. Pesto Chicken Tortellini And Veggies
This recipe screams easy. It's also thriving in delightful flavors that will please those picky eaters! This Mediterranean style dinner is packed full of nutrients and stunning colors too.
You will need store-bought tortellini, basil pesto, boneless chicken strips, and fresh veggies. Cook the ingredients in a skillet and before you know it you'll have a healthy meal that you'll actually want to dig into!
7. Healthy Garlic Shrimp Pasta
This healthy garlic shrimp pasta recipe tastes as it came straight from the restaurant. However, you'll be happy to learn that although it looks like a gourmet meal, it is incredibly easy!
Using frozen vegetables and frozen shrimp help alleviate some of the preparation for this meal as well as makes it very budget-friendly! This pasta dish is loaded with lovely flavors of white wine, crushed red peppers, garlic, and parmesan cheese.
8. Cashew Chicken Lettuce Wraps
Healthy cashew chicken lettuce wraps are only 165 calories per wrap! These would be great for dinner and lunches too.
This recipe also requires minimal effort and you can have it prepared in just 25 minutes. Boston lettuce is used for the wraps and you'll season this meal with ginger, chili paste, and garlic.
9. Easy One-Pot Cauliflower Curry
If you didn't love curry dishes before then be prepared to add this meal to your weekly rotation because you are going to love it! It's savory, delicious and full of wholesome ingredients.
From prep to the table you can indulge in this dish in just 20 minutes. It's also a one-pot meal which means easy preparation and clean up! This dish is filling enough on its own but it would pair wonderfully with a bowl of rice too.
10. Spinach Lasagna Roll-Ups
If you're craving healthy comfort food then whip up these delightful spinach lasagna roll-ups. The awesome thing about roll-ups is you don't have to worry about cutting the perfect squares out of traditional lasagna.
The filling of these roll-ups is made from spinach, ricotta cheese, mozzarella cheese, and parmesan cheese! You'll also make a homemade tomato sauce that is savory and flavorful.
11. Dump-And-Bake Salsa Chicken
This salsa chicken dinner is a one-dish recipe and requires just 10 minutes to prepare! This healthy meal is also budget-friendly and perfect for the whole family.
The base of this dish is made up of corn, black beans, diced tomatoes, and salsa. Top those ingredients with chicken breasts and more salsa and then bake it in the oven.
12. Sweet Potato And Sausage Quinoa Bake
This healthy dish has comforting ingredients, savory flavors, and just enough cheese to make you want more! It may require a couple of different cooking steps but the outcome is well worth the effort!
Start by cooking the quinoa on the stove top. While you wait for it to cook you'll want to brown the chicken sausage in a skillet. Add chopped kale to the sausage and cook until the kale is nice and crispy. Once the main ingredients are done cooking you can combine all the ingredients to a baking dish, sprinkle with shredded gruyere cheese and bake until the cheese has melted!
13. Ground Turkey Stuffed Peppers
Stuffed peppers might be the perfect dish you need to encourage your kids to each more veggies! This stuffed pepper recipe is even healthier than a traditional recipe because it's made with ground turkey.
The filling is made from a simple ground turkey, cheese crushed tomatoes and Italian seasoning mixture. You'll need to cook the filling first then finish this meal in the oven.
14. Sweet Paprika Chicken And Cauli "Rice" Bowls
Serve the rainbow for dinner with this colorful chicken and cauliflower rice recipe! Cauliflower rice helps make this dish low carb and the chicken adds loads of protein.
In addition, you will also need bell peppers, red and green onions, and a delicious paprika sweet spice paste. Cook all the ingredients on the stove top starting with the cauliflower rice and assorted veggies and then serve together.
15. Skinny Fettuccine Alfredo
This recipe puts a healthy spin on a classic comforting dish, fettucini alfredo. You'll still experience the creamy texture and cheesy flavor but with fewer calories!
Further, this dish comes together in just 20 minutes, perfect for weeknights. To help make this dish healthier you'll use ingredients such as low-sodium chicken broth and low-fat milk. Your family won't even notice its healthy and they'll surely gobble it up quickly!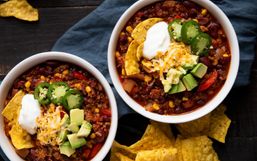 New Years Eve parties are a fantastic time to connect with your friends and family.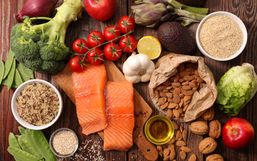 Being comfortable in your body is essential to living a happy life.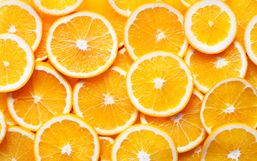 Surely you've heard the word antioxidant thrown around time and time again.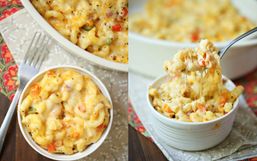 Weight Watchers has reinvented itself over the years and because of that, it is becoming more popular now than ever.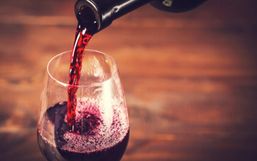 There's no better way to wind down from a busy day than to catch up on your favorite shows with snacks in hand, amirite?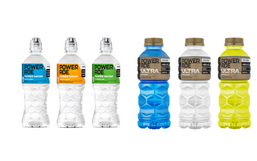 Coca Cola Company unveiled that they are launching two new zero-sugar products to their Powerade brand.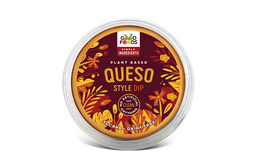 The plant-based diet trend is growing and it shows no signs of stopping!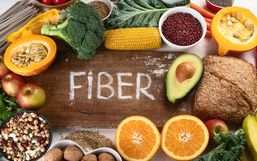 For some, healthy eating is no easy feat. The secret to being successful is to create a balanced approach that allows you to fill...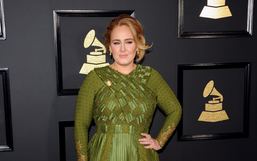 Adele, singer-songwriter and multi-Grammy winner has been making headlines for several years, mostly due to her incredible music...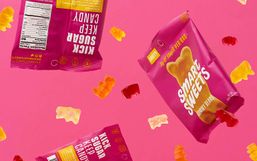 It's no secret that sugar isn't good for you, especially the refined kind we find in sweets.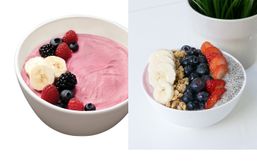 Yogurtland, the leader in self-serve frozen yogurt has no shortage of delicious options.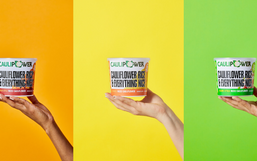 With more people searching for healthier options, companies like CAULIPOWER is committed to delivering.