Moms are wearing more hats this year especially with having everyone home more than usual. From full-time teacher to entertainer, cook, and beyond Moms all over the world are doing it all! With Mother's Day on the horizon, it's time to give mom the appreciation she deserves by spoiling her with a delicious Mother's Day meal!
Many restaurants want to help you spoil mom on her special day by offering special offers! Whether you're able to be home with mom on Mother's day or you'll be spending it by virtually connecting online, show her some love with some delicious takeout or delivery. Follow along as we roundup the Mother's Day restaurant deals you don't want to miss!
Note: Offers and coupons are valid at participating locations. Be sure to call your local restaurant to make sure the listed offer is available at your location.
2
1. Chili's
Chili's is offering Moms a delicious Fajita dinner! Starting May 8th through May 10th, you can order their 6-ounce Sirloin & Sizzling Chicken Fajitas as a part of their 3 for $10 menu!
Guests can order for delivery, for curbside pickup or takeout. You can also gift mom a gift card from Chili's so that she can have a break from cooking in the future. Right now Chili's is offering a free $10 e-bonus with every $50 Gift Card purchase for Mother's Day. Learn more about these offerings on Chili's website.
3
2. TGI Fridays
TGI Fridays is making dinner easy with their family meal boxes and platters! Better yet, right now the restaurant chain is offering 25% off family meal boxes and platters if you use the code BASKET at checkout.
TGI Fridays have a variety of delicious family meal boxes to choose from. From a Whiskey-Glazed Slider Box and Fridays Favorite Box to a Bones Box and Grilled Chicken & Ribs Box — there's something for every craving! Not only do they offer delicious dinners but they also have salad boxes and dessert boxes to ensure you can give mom a true feast! You can learn more on their website.
4
3. Bruegger's Bagels
Bruegger's Bagels is offering you the ultimate breakfast in bed kit that is perfect for mom! The Hot & Ready Brunch Box retails for $29.99 (price may vary by location) and generously serves six to eight people. The kit includes six bagels, one tub of cream cheese, three egg sandwiches, four blueberry muffins, and four twice-baked hashbrowns!
You can order your Hot & Ready Brunch Box through DoorDash or by ordering for delivery, grab & go pickup, call ahead, curbside pickup, and drive-thru options.
5
4. Del Taco
Perhaps mom's favorite meal is tacos! Rest assured, Del Taco has some excellent deals for you! You can get mom two jumbo shrimp tacos for just $5! You can even score two free tacos when you download Del Taco's App.
Furthermore, the restaurant chain is also offering free delivery through DoorDash, Postmates, and Grubhub! That said, it is worth noting that both DoorDash and Grubhub require a minimum purchase of $15 or more to score free delivery whereas Postmates does not require a minimum purchase.
6
5. 99 Restaurant & Pub
99 Restaurant & Pub has a special menu for mom available on May 9th and May 10th. You can choose from delicious offerings such as Colossal Lobster Rolls, Baked Coastal Combo, Shrimp Flatbread, and more! You can order these deals ahead online now.
The restaurant chain is also offering convenient and delicious family deals that would be great to serve on Mother's Day. To view all the current specials and offerings, check out 99 Restaurant & Pub's website.
7
6. Piccadilly
Treat mom to her favorite foods from Piccadilly! This year for Mother's Day, guests can choose from meal specials like stuffed fish, ribeye, t-bone, or their 16-ounce cowboy pork chop. Each special includes your choice of entrée, two sides, freshly-baked bread, and a dessert.
The specials range from $16.99 to $18.99 and are only available from May 8th through May 10th! Learn more on their website.
8
7. Red Lobster
Red Lobster has several deals going on right now that would be great for Mother's Day! Firstly, the restaurant chain is offering a special family deal that generously serves four and starts at just $7.99 a person. Or perhaps you don't have a big family to feed this year then you can score Red Lobster's Date Night Deal. This deal serves two and comes with one appetizer to share, an entrée and a side that generously serves two and two delicious desserts!
You'll also be happy to learn that you can order beer and wine to-go! Learn more about these deals on Red Lobster's website. But that's not all! If you'd like to make mom something homemade instead of ordering takeout, then you need to check out the four Cheddar Bay Biscuit-inspired recipes that Red Lobster released. You can also check out our top Mother's Day dinner ideas!
9
8. Outback Steakhouse
From May 6 through May 12, moms can enjoy a delicious dinner from the Outback Steakhouse.  There are a few delicious offerings available and prices may vary by location so be sure to call ahead.
Mom can have her choice of the Victoria's Filet® Mignon and Steamed Lobster Tail dinner or the Seasoned & Seared Prime Rib, and Crab Cake Dinner. Both meals are served with her choice of two freshly made sides. Additionally, you can also add a steamed lobster tail or crab cake to any entrée for an additional cost!
10
9. McCormick & Schmick's
McCormick & Schmick's is offering the ultimate Mother's Day feast. You can score a delicious meal that generously serves four for $95. The Mother's Day Special is only available between May 8th through May 10th but preorders are available now! Learn more on McCormick & Schmick's website.
Have your choice from Atlantic Salmon, Center Cut Filet Mignon, or Herb-Grilled Chicken Breast. Each entrée is served with Chef's seasonal vegetables, roasted potatoes, and sourdough bread. The meal also comes with your choice of salad and one dessert. Further, You can increase the serving size for an additional $23.75 per person.
11
10. Olive Garden
Give mom a delicious dinner from the Olive Garden! For a limited time, Olive Garden is offering three family-bundle offerings! The bundles range from $40 to $68, although prices may vary by location. Firstly the Family-Style Take & Bake Cheese Stuffed Shells deal features one pan of stuffed shells, one jumbo salad, a bottle of salad dressing, 12 breadsticks, 1 large dipping sauce, and a recipe card with instructions.
The second meal, The Family-Style Take & Bake Lasagna features one pan of lasagna, one jumbo salad, one bottle of salad dressing, 12 ready-to-bake garlic breadsticks, 1 large dipping sauce, and a recipe card. The last family bundle option serves up to eight people! Learn more about these offers on Olive Garden's website. To ensure you score these deals for Mother's Day, the restaurant recommends that you order ahead now.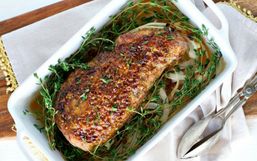 Moms definitely deserve to be spoiled more than one day but when the day all about them comes around we have to make it extra...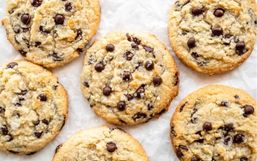 Following any diet alone can be hard but if you're able to encourage the entire family to participate you may be more inclined to...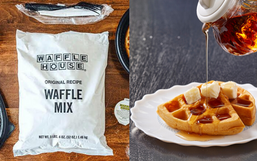 Many restaurants are temporarily closed, but that isn't stopping them from getting creative to ensure their fans can still enjoy...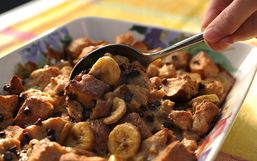 Nothing quite beats an extravagant breakfast. With many spending more time at home than ever, now is the perfect time to enjoy...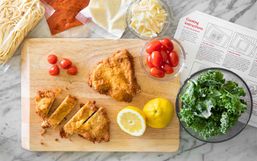 With the dine-in option temporarily closed, restaurants are finding creative ways to serve their customers!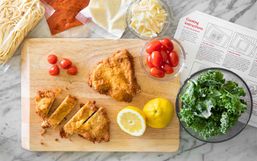 Most restaurants have temporarily closed their dine-in option but that isn't stopping them from making sure their fans get their...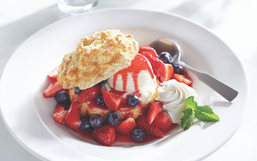 Mother's Day is just around the corner and Red Lobster wants to help you spoil mom!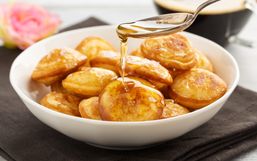 Many of us are looking for ways to stay busy and entertained while being stuck at home.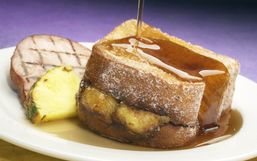 Even though you can't travel to Disney's parks right now, you can certainly bring Disney's magic into your home!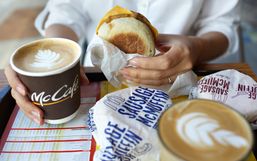 Good news McDonald's fans, if you're craving your favorite McDonald's breakfast but don't want to leave your house then you're in...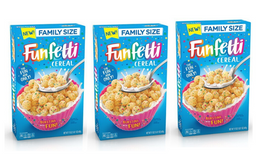 Funfetti® has helped us step up our baking game for over 30 years.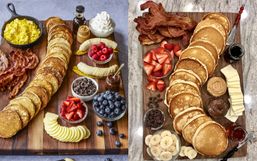 Charcuterie boards have become so popular over the last few years. They're Instagram-worthy, full of delicious offerings and great...