The holiday season is fast approaching and Christmas will be here before you know it! Seasonally themed drinks are often the most overlooked parts of a Christmas party. Spice things up this year with a signature drink. We found 10 amazing Christmas drinks that you are going to love. We have some wonderful hot chocolate drinks for children, and we have some alcoholic drinks just for adults. We didn't forget about that classic Christmas drink- eggnog! We included both a traditional version, and one that's egg free.
What is your holiday drink of choice?
Want seasonal and holiday content delivered straight to your inbox? Sign up now and receive free exclusive recipes, unique party hosting ideas and more!
*Click on the image or bottom link to view the full recipe.
10. Holiday Sangria
Sangria isn't just for the summer! We love this festive Holiday version, with cinnamon, nutmeg, and clove spices. These spices pair beautifully with the wine. A starfruit gives an extra special Christmas touch.
[Source: The Travel Bite]
9. Christmas Eggnog
Skip buying the cheap eggnog you can get at the grocery store -you'll be able to tell your guests you made this from scratch and the quality will be tenfold better. You can add rum to this drink or leave it out if you wish.
8. Rosemary Pear Spritzer
This spritzer has no alcohol, so it's a safe treat for children. Add in some rum or vodka to kick it up for adults. This recipe brings you through how to make a rosemary syrup. It's delicious in many different drinks- try it in grapefruit soda!
[Source: West Elm]
7. Caramel Hot Chocolate
This luxurious hot chocolate is made with Ghirardelli chocolate caramels. This is really the way hot chocolate was meant to be made. Melt the chocolate with cream for a heavenly drink that's amazingly delicious.
[Source: Caramel Potatoes]
6. Eggless Eggnog
If you skip the eggnog because of an egg allergy, or if you think a raw egg drink is gross, then this is the recipe for you. It skips eggs all together and instead uses french vanilla pudding. The result is a thick, creamy drink with all the flavor of the original.
5. S'Mores Hot Chocolate
We adore this recipe not for the drink itself, but for the topping. It's genius! Rim your mug with graham cracker crumbs and carefully fill the cup with your hot chocolate. Stuff a ton of miniature marshmallows on top and flame with a blow torch, or under your broiler. Drizzle chocolate syrup and you've got a show stopper.
[Source: Minimalist Baker]
4. Cherry Almond Cocktail
This sophisticated cocktail is perfect for drinking with friends and family. Cherry Brandy is mixed with Amaretto and cream. Top with lots of ice and a cherry for garnish. Sip this drink slowly and enjoy every ones company this Holiday season.
[Source: Celebrations At Home]
3. Rudolph's Tipsy Spritzer
We love the name of this drink, and the taste is amazing too. Orange and lemon juice is mixed with lemon/lime soda and vodka. The blush comes from maraschino cherry juice. You can easily make this drink safe for children by replacing the vodka with more soda.
[Source: My Recipes]
2. Nutella Hot Chocolate
The only thing that could make hot chocolate taste better is if there was Nutella involved, and that's where this delicious beverage comes in. This is so simple, and it's a fantastic twist on a classic that I think your family will love.
1. Christmas Snowball Punch
Make a big batch of this delicious punch and let your guests enjoy serving themselves this Holiday season. This yummy drink is made with cranberry and raspberry juice, with the addition of raspberry preserves to sweeten it up. Snowballs of vanilla ice cream are added on top.
[Source: She Knows]
Want seasonal and holiday content delivered straight to your inbox? Sign up now and receive free exclusive recipes, unique party hosting ideas and more!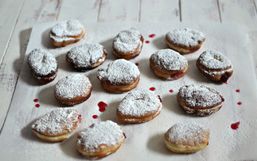 Aside from opening up a can each year when Thanksgiving rolls around, how often do you cook with cranberries?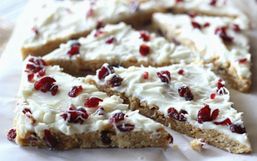 Call me eager but as soon as Halloween is over I'm ready for Christmas!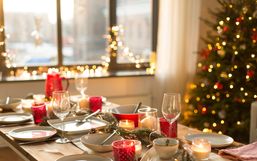 So you've volunteered to host Christmas dinner this year. The initial voluntary statement may have sounded exciting but if you...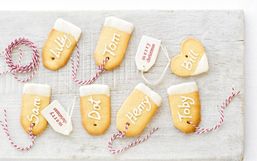 When the holidays roll around the first order of business is setting up the Christmas tree and decorations.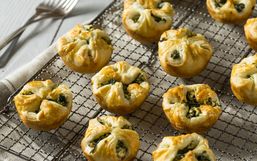 The holidays are the busiest time of year! There are countless Christmas parties, dinners, family gatherings, and potlucks.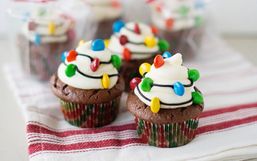 Cupcakes are relished all year round. You can enjoy them for birthdays, holidays, any celebration really, or to treat yourself!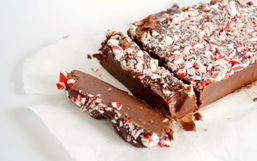 My favorite thing about the holidays is time spent with family, however, my second favorite thing has to be the delicious food!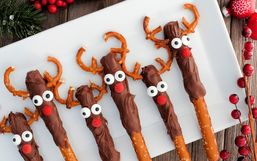 With Christmas coming, your children may be invited to bring food for their class Holiday party.
The holiday season seems to creep up on us each year.  After all, we're busy gift shopping, grocery shopping and preparing menus...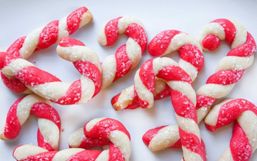 Looking for Christmas-themed food ideas for the annual office potluck party?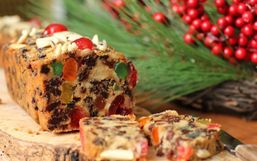 Rise and shine like a holiday star this Christmas morning when you get a whiff of these delicious and traditional holiday sweet...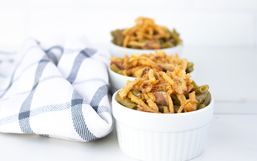 Do you love drool-worthy casseroles? Then get ready for a true treat!