I don't know about you, but finding more ways to enjoy red wine is something that makes my ears perk up, and my eyes go wide. For all these years, I've enjoyed a glass of red wine and a bite of dark chocolate in the evenings because they compliment each other so well. The chocolate brings out the flavors in the wine, and the wine brings a richness to the chocolate. So bringing the two together in melted and warmed drinking form, is definitely something everyone needs to try. It's rich and creamy and a elegant finish to one's night. Want to make this for a crowd? Duplicate this recipe for as many servings as you need, and toss it in a crockpot/slow cooker until melted, and set to warm to ladle and serve all night long.
Related Topics (Ads):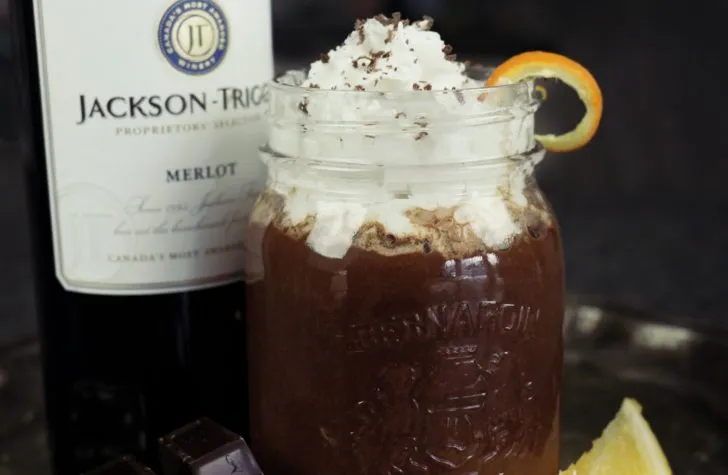 Ingredients
2/3 cup semi sweet chocolate, chopped (or semi sweet chocolate chips)
2/3 cup red wine (we used merlot!)
1/2 cup milk
1/2 cup half and half cream
1/2 teaspoon vanilla
Whipped cream for topping (optional)
Chocolate shavings for topping (optional)
Equipment
Saucepan
Whisk
Measuring Cups
Method
Combine all ingredients in a small saucepan over medium-low heat, stirring constantly until chocolate is melted, and mixture is hot.
Serve in a mason jar, wine glass, or mug. Optionally, top with whipped cream and chocolate shavings.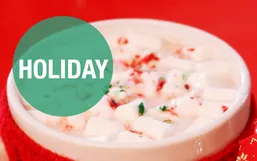 It's that time of year, the season of giving. It's magical and wonderful - and oh, don't forget the mailman!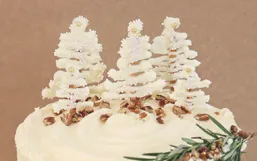 Last year, we created these adorable festive Christmas Tree Brownies, and well...the video recipe for them went viral overnight!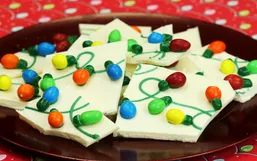 Chocolate barks are my absolute favorite go-to for large batch treats you can store for weeks and hand out as needed to neighbors,...
There's something...well...magical...yes, Christmas magical about a Reese's Peanut Butter Cup.
Candy canes are basically a Christmas holidays mascot. The peppermint candy sticks with a hook on the top, so you can hang them on...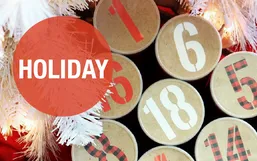 Finally, an advent calendar that adults can get excited about! Traditionally, advent calendars are simply little windows you open...
The holidays are known to be the hardest season of the year in terms of the age-old battle of the bulge.
So you've volunteered to host Christmas dinner this year. The initial voluntary statement may have sounded exciting but if you...
The best part about Christmas for any kid (or adult for that matter) is the delicious treats that pop up everywhere.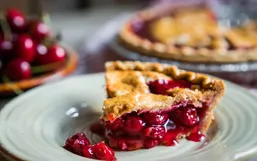 Christmas pies are a delicious addition to the holiday season. While we love the classic pumpkin pie, there are a ton of other...
A Christmas cake is the centerpiece of your holiday meal. After you're stuffed with turkey and all the fixings, the only thing...
Christmas has this tendency to sneak up on us each year. It approaches at a fast rate and before we know it the big day has...