I don't know about you, but finding more ways to enjoy red wine is something that makes my ears perk up, and my eyes go wide.  For all these years, I've enjoyed a glass of red wine and a bite of dark chocolate in the evenings because they compliment each other so well. The chocolate brings out the flavors in the wine, and the wine brings a richness to the chocolate. So bringing the two together in melted and warmed drinking form, is definitely something everyone needs to try. It's rich and creamy and a elegant finish to one's night. Want to make this for a crowd? Duplicate this recipe for as many servings as you need, and toss it in a crockpot/slow cooker until melted, and set to warm to ladle and serve all night long.
Ingredients
2/3 cup semi sweet chocolate, chopped (or semi sweet chocolate chips)
2/3 cup red wine (we used merlot!)
1/2 cup milk
1/2 cup half and half cream
1/2 teaspoon vanilla
Whipped cream for topping (optional)
Chocolate shavings for topping (optional)
Equipment
Saucepan
Whisk
Measuring Cups
Method
Combine all ingredients in a small saucepan over medium-low heat, stirring constantly until chocolate is melted, and mixture is hot.
Serve in a mason jar, wine glass, or mug. Optionally, top with whipped cream and chocolate shavings.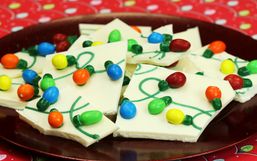 Chocolate barks are my absolute favorite go-to for large batch treats you can store for weeks and hand out as needed to neighbors,...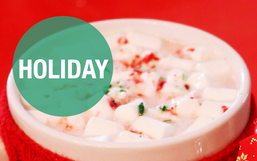 It's that time of year, the season of giving. It's magical and wonderful - and oh, don't forget the mailman!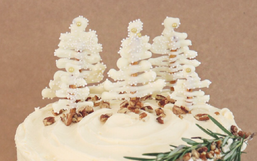 Last year, we created these adorable festive Christmas Tree Brownies, and well...the video recipe for them went viral overnight!
There's something...well...magical...yes, Christmas magical about a Reese's Peanut Butter Cup.
The best part about Christmas for any kid (or adult for that matter) is the delicious treats that pop up everywhere.
The holidays are known to be the hardest season of the year in terms of the age-old battle of the bulge.
Candy canes are basically a Christmas holidays mascot. The peppermint candy sticks with a hook on the top, so you can hang them on...
Christmas is the perfect time of year to reconnect with family and friends.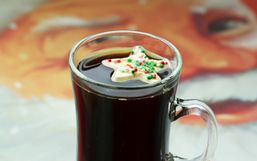 During the holidays, depending on where you live of course, it often involves gathering around with warm beverages in hand.
Are you entertaining a bunch of vegetarians this Thanksgiving holiday season?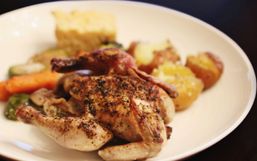 Not everyone is prepared to host a feast. Sometimes a 20lb turkey is just too much for a smaller crowd (or couple).
'Tis the season for giving! Luckily, giving goes in hand with receiving with a holiday cookie exchange.