We've all been there. You need to bring a dessert to a Holiday function and you're lacking time, or general baking skills. Don't fret! This is the e-a-s-i-e-s-t dessert you're going to whip up this year. With only a few ingredients, you can make these in under 20 minutes and gain massive points for creativity and seasonal festiveness! Tis' the season to be jolly, after all. These come out adorable whether they are perfectly drizzled or look like your 3 year old made them. I mean, if Charlie Brown can make a twig Christmas tree cute, you can do this.
Ingredients
2 cups green colored white chocolate wafers
24 mini pretzel sticks
Two-bite brownies (store-bought, pre-made variety)
Round rainbow sprinkles
Star shaped sprinkles
Equipment
Microwave Safe Mixing Bowl
Freezer ziploc bag or piping bag
2 Baking sheets
Parchment paper
Method
First, line your baking sheets with parchment paper, and place 12 pretzel rods on each, in two rows.
In a microwave safe bow, melt your chocolate wafers in 30 second intervals, stirring at each interval until melted through.
Scoop melted chocolate into a freezer ziploc bag, or a piping bag, and snip a corner to create a small drizzle tip.
Begin drizzling the melted chocolate over the pretzels in a tree-like pattern.
Quickly sprinkle the chocolate trees before they set, and carefully place a sprinkle star at the top of each one.
Let them cool for 15 minutes in the fridge to set.
Pop off the parchment paper, and stick the pretzel end into a two-bite brownie (also makes a great cake topper, or cupcake topper).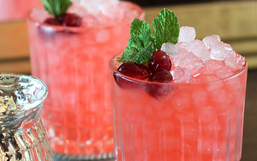 The holidays are right around the corner and you know what that means...parties! And parties usually mean drinks...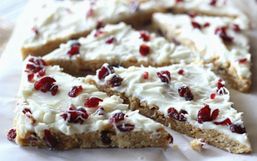 Call me eager but as soon as Halloween is over I'm ready for Christmas!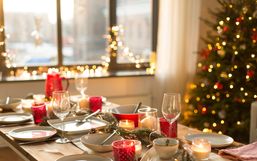 So you've volunteered to host Christmas dinner this year. The initial voluntary statement may have sounded exciting but if you...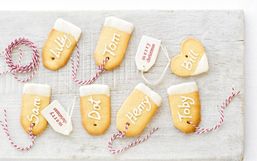 When the holidays roll around the first order of business is setting up the Christmas tree and decorations.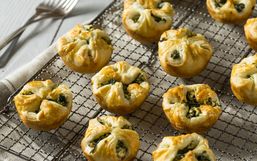 The holidays are the busiest time of year! There are countless Christmas parties, dinners, family gatherings, and potlucks.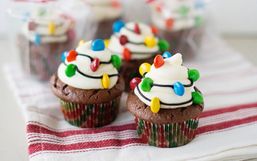 Cupcakes are relished all year round. You can enjoy them for birthdays, holidays, any celebration really, or to treat yourself!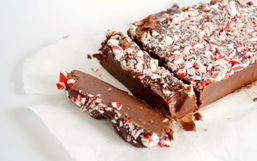 My favorite thing about the holidays is time spent with family, however, my second favorite thing has to be the delicious food!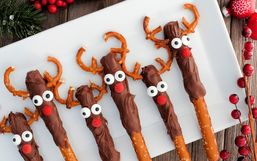 With Christmas coming, your children may be invited to bring food for their class Holiday party.
The holiday season seems to creep up on us each year.  After all, we're busy gift shopping, grocery shopping and preparing menus...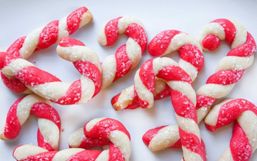 Looking for Christmas-themed food ideas for the annual office potluck party?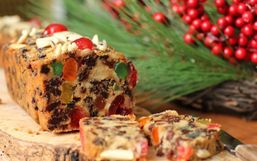 Rise and shine like a holiday star this Christmas morning when you get a whiff of these delicious and traditional holiday sweet...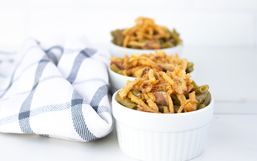 Do you love drool-worthy casseroles? Then get ready for a true treat!