Smoothies are such an easy way to get tons of nutrients into your system and eat on the go. You can throw your favorite fruits and vegetables in with some water, ice, yogurt or fresh juice.  The best part about smoothies is that you can sneak it all kinds of foods that lack taste but are exploding with nutritional benefits. It can hard to figure out what to add to your smoothie, so we've found some recipes to try out with some great little foods in it that will make your health the centre of attention in your smoothie.
1. Chia Seeds
These teeny tiny seeds are barely noticeable in your smoothie but are packed with Omega -3 fatty acids, fibre, antioxidants, iron and protein. Why wouldn't you add a spoonful of these little things knowing all that?!
2. Aloe Vera
Aloe Vera is not only good for your skin, but it is filled with amino acids, enzymes and sterols that will help you with any weight loss diets you may be on. It can also help repair dead skin cells on your scalp to promote hair growth.
3. Matcha Powder
This is a power powder! It helps improve your memory, is filled with antioxidants, helps burn calories and detoxifies your body. It's an easy little adjustment to your smoothie to bring great health benefits.
4. Green Tea
Green Tea takes the place of water or milk in your smoothie and it has so many benefits. It reduces your risk of cancer, improves weight loss, helps improve your brain function.
5. Cinnamon
Buckle up because cinnamon has SO many benefits! It reduces your risk of heart disease, lowers your blood sugar, and can even help reduce your chances of getting Parkinson's and Alzheimers. It's a tiny little spice, but is so worth adding to your morning routine!
6. Coconut Milk
A lactose free alternative to milk, coconut milk contains fibre, piles of good vitamins (B, C) and minerals such as calcium, iron and magnesium.
7. Kale
Kale is a veggie that has anti-inflammatory benefits, detoxifies the body and is great for your eyes and vision! It is fat free, low in calories and is filled with tons of fibre.
8. Sweet Potato
Yup. We are telling you that you need Sweet Potato in this chocolate smoothie. But wait, just hear how awesome Sweet Potato is! They are packed with Vitamin A, C and B1. Other benefits include high amounts of potassium and fibre.
9. Cottage Cheese
I loved cottage cheese when I was little and now, I can add it to my smoothie! Not only does it boost your immune system, but it gives you tons of protein, strengthens your bones and relieves cramps, anxiety and stress. WHOA.
10. Hemp Hearts
Packed with Omega 3 and 6, these little hearts are clearly filled with love! They have tons of antioxidants, proteins and fibre. You can also munch on them on their own and they taste really good!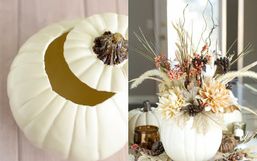 This holiday season, gather around the table and enjoy a delicious meal with those you love.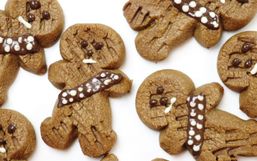 A long time ago in a galaxy far, far away… ...is a party you better get creating a menu for!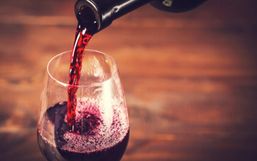 There's no better way to wind down from a busy day than to catch up on your favorite shows with snacks in hand, amirite?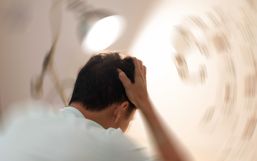 Many people are seeing great success with the keto diet and though a lot of us thought this would be a soon-to-go fad, this keto...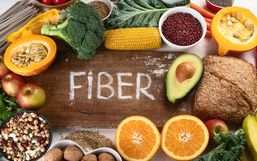 For some, healthy eating is no easy feat. The secret to being successful is to create a balanced approach that allows you to fill...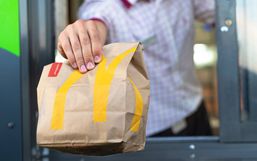 Nothing quite compares to a good ole homecooked meal but sometimes life gets busy. That's where fast-food comes in!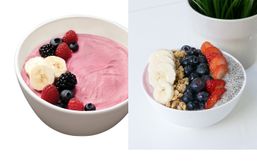 Yogurtland, the leader in self-serve frozen yogurt has no shortage of delicious options.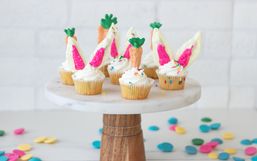 Easter is almost here and to get you into the holiday spirit we're sharing fun Easter snacks that your kids will actually want to...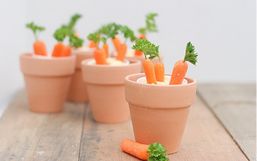 Make Easter fun for kids by whipping up cool and festive snacks.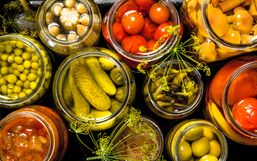 Keeping your pantry stocked with essential items is always a good idea because with the right ingredients you can whip a delicious...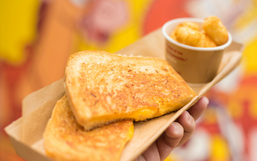 Good news Disney fans, Disney is sharing more ways for you to enjoy their iconic treats at home.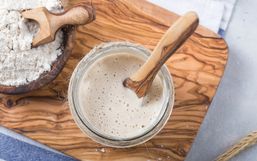 People are flexing their "making-from-scratch" muscles while stuck inside, which has caused a rise in bread baking!