Happy National Tequila Day Everyone! Can you believe that there's a National Food Holiday for tequila? We couldn't either! But there's no better way to celebrate a beautiful Tuesday than with tequila-infused food and drinks!
There are countless tequila drink recipes to choose from but many people don't realize just how many tequila food recipes there are as well. For that reason, we've compiled a list of 6 delicious food recipes filled with tequila.
Here are 6 tequila food recipes to try:
Cheers!
1. Tequila Lime Coconut Macaroons
[Source: TasteofTequila.com]
2. Tequila Grilled Shrimp
[Source: FoodChannel.com]
3. Chocolate Tequila Mousse
[Source: FoodNetwork.com]
4. Tequila Lime Chicken
[Source: RachaelRayShow.com]
5. Tequila Salsa
[Source: Examiner.com]
6. Tequila Tri-Tip Steak
[Source: Examiner.com]
The whole pumpkin spiced thing has become a bit of a movement. There's pumpkin spiced everything now.
Smoothies are such an easy way to get tons of nutrients into your system and eat on the go.
It's finally spring time, the birds are singing, the sun is shining and the temperature is rising, and we inch closer to beach...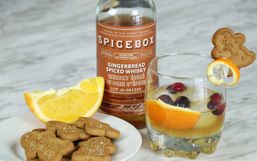 With the holidays comes seasonal flavors that will capture the essence of the season, and create warm holiday memories.
If there's one season that screams cocktails, it has to be summer...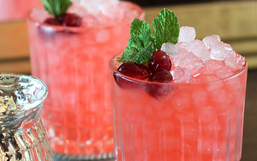 The holidays are right around the corner and you know what that means...parties! And parties usually mean drinks...
We've all heard about wine pairings, and typically any restaurant server can recommend a nice glass of red or white wine to...
Summer is the season of fabulous specialty drinks and even more fabulous company.
1. Brûléed Pear Cocktail Quite possibly the best thing about this tasty cocktail is the fact that it's served with a BURNT...
If you are lactose intolerant or allergic to milk, it can be hard to find a good substitution.
Lemonade is a wonderful, refreshing summer beverage and is best enjoyed on hot days.
Happy National Pina Colada Day Everyone! Today is a day to honor everyone's favorite island drink: The Pina Colada.