When I made the decision to adopt a plant-based diet I had many comments from friends saying things such as "I wish I could but it's too hard with my culture" or "I wish I could but my family meals would be impossible" and so on. When the holidays roll around, like Thanksgiving, it is evident that following a vegan diet can seem next to impossible, especially if the rest of your family are carnivores.
You might be asking yourself how can you have Thanksgiving without a giant turkey on the table. We are here to encourage you, help you and guide you into proving that it can be done and it can be done well. We're finding you some of the best recipes that will keep your Thanksgiving animal free and amazing. We'll cover from the appetizers to the main course and even a couple desserts so you can throw an outstanding plant-based Thanksgiving bash. Even the meat-eaters will enjoy being at your dinner table!
1. Rosemary Vegan Cheeseball
While the final preparations are being made for your Thanksgiving dinner, it would be a good idea to have delicious appetizers available for your guests. We're starting you off with a savory vegan cheeseball.
Cashews are one of the easiest ingredients that when done right, can transform into delicious vegan cheese. Along with cashews, this recipe calls for nutritional yeast, this provides the cheesy flavor. Then, with a few other ingredients and seasonings, you can create this amazing vegan cheeseball. Enjoy with your favorite vegan-friendly crackers or a plate of veggies.
2. Smoky Chipotle Pumpkin Hummus
Hummus is often a crowd-favorite and it's very easy to make too! Put a fun Autumn spin on a traditional hummus recipe and try serving this smoky chipotle pumpkin hummus to start off your Thanksgiving dinner.
Just like a traditional recipe, the base of this hummus is still made from chickpeas. However, this recipe is unique because of the infusions. Pumpkin puree upgrades this hummus to the perfect Fall recipe and the chipotle flavor gives it a spicy kick to make it extra exciting.
3. Vegan Caesar Salad
When I changed to a plant-based diet, before I discovered how easy it was I surely thought I would never eat a Caesar salad again. It sounds like a simple thing to give up but this used to be my favorite salad. If this is your favorite salad too you have to try this recipe and share it with your friends and family for Thanksgiving dinner.
Learning to make vegan substitutions requires us to discover each flavor that goes into making something. Once you can distinguish and recognize the flavors, recreating something like a Caesar salad dressing can be easy! This recipe will provide you with not only a vegan caesar dressing but also a vegan homemade parmesan recipe too, you'll love it!
4. Stuffed Roasted Butternut Squash
Once you've got your side dishes and appetizers figured out, you'll need to plan a centerpiece for the table, the main course. Try making this stuffed roasted butternut squash, after all, squash is the perfect autumn vegetable.
This stuffed squash is filled with exciting ingredients. Some of these include rice, chopped walnuts, and cranberries. It's definitely not lacking in flavor as this recipe contains garlic, onion, and fresh sage. This main course will not only taste wonderful but it'll look stunning on the table too.
5. Vegan Mashed Potatoes
Mashed potatoes have always been my favorite side dish. When I was a kid I thought it could be considered an entire meal and continuously proclaimed it was my favorite food of all time. After all, they're creamy, savory and delicious!
Creating vegan mashed potatoes is easy! All you have to do is substitute a few ingredients like butter and milk and you can effortlessly make them animal-free. Your non-vegan friends and family won't even notice the difference!
6. Super Simple Vegan Gravy
If you're a firm believer that you can't have Thanksgiving dinner without a delicious bowl of hot gravy then rest assured, you can make that vegan too! Unlike some vegan recipes, this gravy recipe is incredibly simple.
You'll only need a few ingredients and a stove top to whip this gravy together. Vegetable broth, soy sauce, and vegan Worcestershire sauce provide the gravy with an unforgettable flavor. Flour will help thicken the gravy to create the perfect texture.
7. Vegan Butternut Squash Soup
Fall vegetables are some of my most favorite vegetables of the entire year and that is why I'm always drawn to butternut squash soup. This slow cooker recipe would be a great appetizer to start your off your Thanksgiving meal.
This soup is made from simple and wholesome ingredients such as butternut squash, carrot, apple, veggie stock and just enough seasonings that make it stand out. Additionally, this soup recipe also calls for coconut milk, this will provide the soup additional creamy textures.
8. Whole Roasted Carrots With Maple Tahini
Side dishes are a very important part of Thanksgiving dinner. If you pick the ride side dishes, they can really compliment the main course.
Carrots are another popular root vegetable that is enjoyed all year round and especially in the Fall. These roasted carrots are hearty and stunning. What sets them apart from ordinary roasted carrots is they're drizzled with a sweet and savory maple-tahini sauce.
9. Hasselback Butternut Squash
Following the popular Autumn vegetable trend, another great side dish would be roasted butternut squash. You may have taken a Hasselback approach to potatoes but you have to try doing the same with butternut squash!
The thin layers ensure that each and every bite you take is equally seasoned and delicious and it'll help with cooking the squash to perfection too! The seasonings are simple but will still make a lasting impression on your entire meal.
10. Green Bean Skillet Casserole
Green bean casserole often makes an appearance at my family Thanksgiving. However, that casserole is often filled with cream and other dairy ingredients. This recipe proves how you can easily transition a Thanksgiving classic to being vegan-friendly.
You won't need any canned creamy soups as this recipe is completely made from scratch. Almond milk provides the creamy base while flour will help thicken the sauce. You will find tender green beans and fried onions in this dish that'll remind you of a traditional green bean casserole.
11. Vegan Cornbread Stuffing
Along with other classics, stuffing is always a Thanksgiving must-have. Instead of having just any ordinary stuffing, you have to try this vegan cornbread stuffing for the big dinner this year.
The stuffing is made from chunks of delicious cornbread, cranberries, onions, pecans, and just a few other ingredients. Even if you don't love traditional stuffing you're bound to like this variation.
12. Vegan Lentil Salisbury Steak
If you want your Thanksgiving to feel gourmet, make sure to include lentil Salisbury steak on your menu. It's savory, tender and delicious.
Lentils, vegan bread crumbs, vegetable broth, and a few seasonings make up the Salisbury steaks. You'll want to make the steaks first, then, when they're finished you can get started on the mushroom gravy recipe. These steaks will make for a delicious main course and your guests will truly enjoy it.
13. Puff Pastry Wrapped Lentil Loafs
Another great main dish idea would be this pastry wrapped lentil loaf. Winter vegetables mixed with lentils and toasted nuts all wrapped in a flaky crust, what's not to like?
You'll cook the filling on the stove and then finish the loaf in the oven. There are so many savory and inviting flavors that you'll want to enjoy this meal time and time again.
14. Bang Bang Roasted Brussels Sprouts
If you haven't had bang bang sauce it can be described as a creamy, spicy and dreamy, in my opinion. It works so well in many dishes but specifically here, would be a delicious sauce to pair with brussels sprouts.
The creamy texture comes from vegan mayonnaise, then, the spicy is all thanks to my favorite hot sauce, Sriracha! All you'll need are a few other ingredients and you can roast these delicious sprouts in no time. If you didn't love brussels sprouts before, you surely will now.
15. Vegan Pumpkin Spice Donuts
What is Thanksgiving without dessert, right? Gourmet donuts are so popular so there is no question whether or not your guests will enjoy them for a Thanksgiving dessert.
These donuts are not only vegan but have the perfect Fall flavor, pumpkin spice. To achieve the perfect donut shape you will want a donut baking pan, however, other than that the ingredients for the donuts are quite simple. You'll also be provided with a delicious vegan-friendly glaze that will set these donuts over the top.
16. Vegan Salted Caramel Apple Pie
We're also including a classic Thanksgiving dessert for those who like to go the traditional route, apple pie. However, this apple pie is slightly unique in comparison to your traditional favorite as this one has flavors of salted caramel.
This recipe will guide you to make the perfect vegan pie crust. While the pie crust is chilling in the fridge you can get started on the delicious apple pie filling. This pie will taste wonderful on its own or you can serve it with a scoop of vegan vanilla ice cream.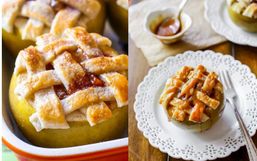 Apple picking season is upon us so be sure to make the best of this fun fall activity.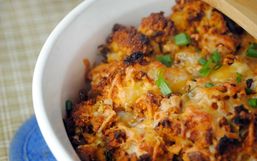 While the Thanksgiving turkey is the star of the meal, the stuffing is always the tastiest dish.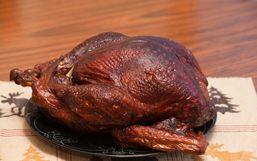 Deep frying a turkey can be the most dangerous method of cooking people try.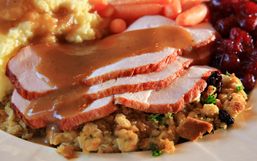 Roasting a turkey is the classic American Thanksgiving tradition. Unfortunately, most turn into dry, desiccated pieces of meat.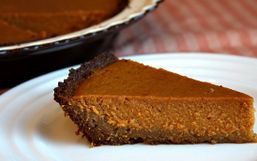 Living with celiac disease means gluten is your enemy. There is a social stigma that gluten free individuals chose to live that...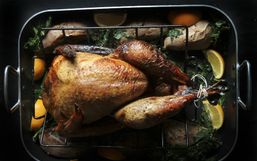 Turkey is really the star of the Thanksgiving meal. All the side dishes and desserts are there to complement the bird.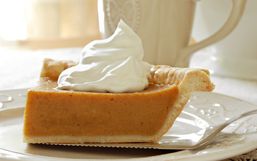 After stuffing yourself with the great Thanksgiving feast, it can be hard to think about eating dessert.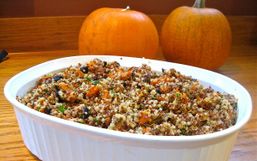 Thanksgiving is right around the corner, but it can be a difficult time for those with Celiac disease or who eat gluten free.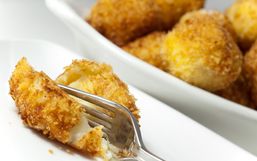 After the holiday season is over, you might find yourself piled high with leftovers.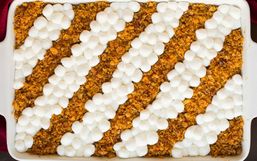 Thanksgiving is a time for family and friends to come together and share the bounty of the season, and of course to give thanks...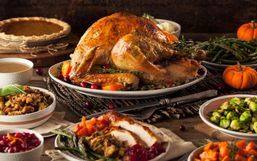 Whether you roast, fry, or barbecue your turkey, it will surely be the centerpiece of your Thanksgiving table.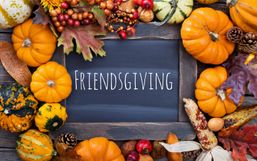 Thanksgiving is one of those holidays we love and look forward to so much.