Some would consider quinoa a superfood, and for good reason! It's chock full of vitamins and minerals and is an excellent source of protein. If you're unfamiliar with this food it has a nutty flavor and a simultaneous crunchy and fluffy texture. Contrary to belief, quinoa is actually a seed, not a grain, however, it is prepared and consumed like a grain. Thankfully quinoa contains more nutrients than most grains which is what truly makes it a superfood!
You can prepare quinoa on the stove top but it does require a bit of babysitting. When cooking it on the stovetop you need it to come to a boil but then quickly reduce the heat so that it can simmer to fully absorb all the liquid all the while ensuring it doesn't overcook or burn on the bottom. Like rice, it also tends to boil over easily leaving you with a messy stovetop to clean afterward. We knew the Instant Pot can cook rice quickly and perfectly so we set out to try cooking quinoa too and the results were just as good! Once you learn how to cook it check out these 15 Recipes Using Protein-Rich Quinoa!  Follow along to learn how you can prepare this nutrient-rich food effortlessly using your Instant Pot!
Want New Instant Pot Recipes and Content Delivered Straight To Your Inbox? Sign up for our Instant Pot Email Newsletter
1. Add Water & Quinoa to Instant Pot
First, you'll need to add liquid to your pot. You can use water or vegetable broth! The benefit of cooking the quinoa with broth is for added flavor. Before adding the quinoa give it a good rinse. Quinoa has a natural coating called saponin and if it is not rinsed before cooking it can result in a "soapy" or bitter flavor. So for flavor sake, don't skip this step! Lastly, you'll want to add in olive oil or butter (your choice) – once again this is a for added flavor. However, keep in mind if you've decided to cook with broth you can easily skip the oil/butter.
2. Pressure Cook
Next, cook the quinoa using the Manual or Pressure Cook mode HIGH for 1 minute. Keep in mind the mode will vary depending on what model you have. The cook time may seem low but you also need to account for the time the pot takes to come to pressure, as well as the natural release. For reference, we found that our 6-quart Instant Pot Duo took 6 minutes to come to pressure.
3. Natural Release
Once the cook time has elapsed it's important to allow a natural release of 10 minutes. A natural release is important and allows the quinoa to soak up all the liquid and to finish cooking. To perform a natural release you simply do nothing and your Instant Pot will begin to clock the time. Once the LED screen reads 10, quick release any remaining pressure.
4. Fluff & Serve
Once the pressure has been released, remove the lid and then fluff the quinoa with a fork before serving! There are so many great ways to enjoy quinoa. Use it to replace rice, mix it into a salad, or you could even try our Gluten-Free Buffalo Quinoa Nuggets! The options are endless and you'll quickly learn why so many are in love with this delicious seed!
Ingredients
1 cup quinoa, rinsed
1 cup water or vegetable broth
1 pinch salt
½ tbsp olive oil or butter (optional)
Method
Add the water/broth, rinsed quinoa, salt and oil/butter (if using) to the Instant Pot.
Cook on Manual or Pressure Cook (mode will vary depending on what model you have) HIGH for 1 minute.
Once cook time has elapsed, allow for a 10-minute natural release before quick releasing any remaining pressure.
Remove lid and fluff with a fork before serving!
Notes
If you use broth, feel free to skip the salt and oil/butter. The oil and butter are added to give the quinoa a bit of flavor, but if you're using broth that will give it all the flavor it needs!
Our 6-Quart Duo Instant pot took 6 minutes to come to pressure, but the time will vary depending on what size and model you're using.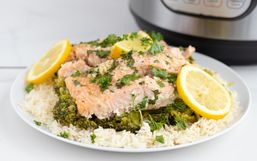 Fish is full of healthy fats, making it the perfect well-rounded dinner.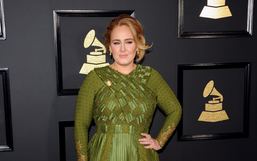 Adele, singer-songwriter and multi-Grammy winner has been making headlines for several years, mostly due to her incredible music...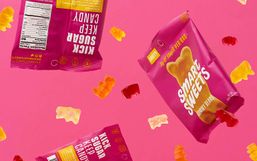 It's no secret that sugar isn't good for you, especially the refined kind we find in sweets.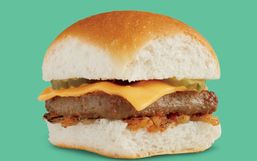 Brace yourselves because White Castle has unveiled amazing news! White Castle announced that they will soon become the very first...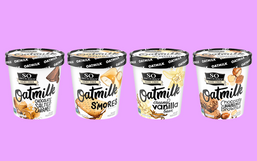 With dairy allergies and vegan dietary preferences on the rise, companies are making the commitment to offer their consumers more...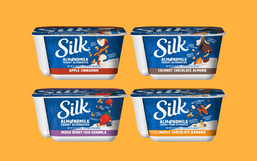 Silk, America's number 1 plant-based beverage brand is constantly thinking up new, innovative products so you don't have to miss...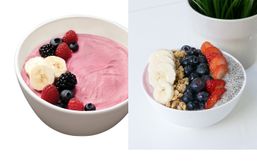 Yogurtland, the leader in self-serve frozen yogurt has no shortage of delicious options.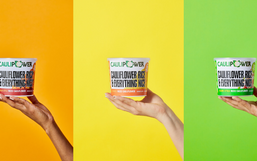 With more people searching for healthier options, companies like CAULIPOWER is committed to delivering.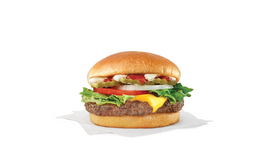 Good news plant-based friends, Wendy's is the next fast-food chain to hop on the plant-based trend!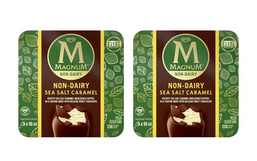 Good news dairy-free fans, anther delicious offering is coming to a freezer aisle near you!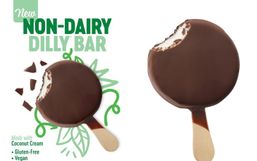 With lactose allergies and vegan diets on the rise, more restaurants are adding innovative products to cater to their customer's...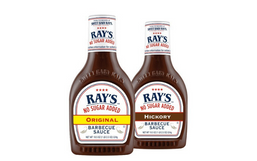 Summer is just around the corner and we all know what that means grilling season is coming too!