Thanksgiving is all about spending time with family and friends. Before you tuck into a big dinner, there are many appetizers to enjoy. We love nibbling on snacks while drinking good wine. It can be easy to accidentally eat too many calories just with appetizers. Many are fried or covered in fatty foods. Moderation is key! You don't want to spoil your appetite by overeating with the snacks.
1. Blackened Shrimp Avocado Cucumber Bites
We all love shrimp as an appetizer, but why not serve it up on a veggie to get some extra nutrients?
2. Cheese Spinach Artichoke Quinoa Bites
These Quinoa bites are exactly what your guests will need to tide them over until Thanksgiving supper is ready! Packed with protein and antioxidants, these bites will be gone faster than you can say Thanksgiving.
3. Sweet Potato Bites with Avocado and Bacon
Sweet Potatoes are so popular at Thanksgivings and make as an excellent substitute for crackers when you want some more natural carbs. Add a little avo and bacon with a squeeze of lime on top, and you've got yourself a hit appetizer!
4. Spinach and Ricotta Stuffed Mushrooms
Mushrooms are wonderful to cook with because they absorb flavor and also are great for portion control. Fill up these little buttons of flavor with all your favorite fillings to create the perfect and easy gourmet app.
5. Quick 10 Minute Chicken and Avocado Roll-Ups
Needing to whip something up quickly for an appetizer? Swap out the chicken and replace with turkey as scrumptious appy before the grand meal.
6. Mini Grilled Cheese Sandwich Appetizers
Everyone loves grilled cheese, and it especially tastes delicious on a chilly Autumn day after raking leaves before Thanksgiving dinner. Replace your regular cheddar with some smoked havarti or goat cheese and add some arugula for extra flavor.
7. Blue Beetroot Fold Overs
Have you ever considered using beets as a mini pita?! I haven't either – until now.
8. Thai Chicken Sweet Potato Flatbread
Load up a sweet potato slice with all these gourmet fixings of pizza and slice into bite size portions for an irresistible appetizer.
9. Spinach Feta Pinwheels
These pinwheels will be a hit for everyone and are especially easy to make. The best part is, they aren't too filling so you will still have room for the epic Thanksgiving supper!
10. Mini Chicken Pot Pies
How about making them TURKEY pot pies?! These not only are wonderful as an appetizer, but also make a great side dish for Thanksgiving dinner.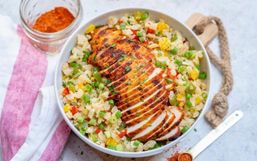 New Year's Eve is an opportunity to reflect on the previous year. For many, ringing in the new year is a chance to start fresh and...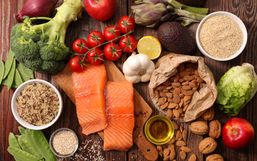 Being comfortable in your body is essential to living a happy life.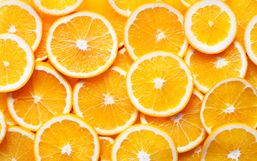 Surely you've heard the word antioxidant thrown around time and time again.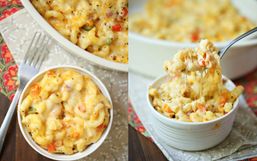 Weight Watchers has reinvented itself over the years and because of that, it is becoming more popular now than ever.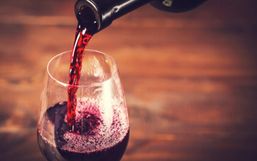 There's no better way to wind down from a busy day than to catch up on your favorite shows with snacks in hand, amirite?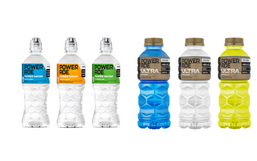 Coca Cola Company unveiled that they are launching two new zero-sugar products to their Powerade brand.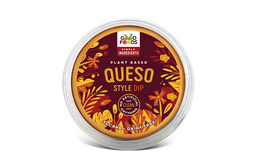 The plant-based diet trend is growing and it shows no signs of stopping!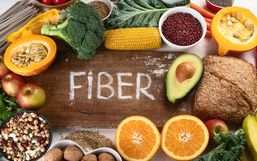 For some, healthy eating is no easy feat. The secret to being successful is to create a balanced approach that allows you to fill...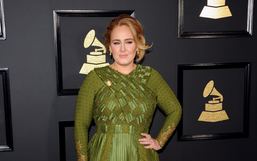 Adele, singer-songwriter and multi-Grammy winner has been making headlines for several years, mostly due to her incredible music...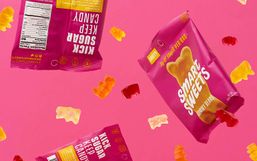 It's no secret that sugar isn't good for you, especially the refined kind we find in sweets.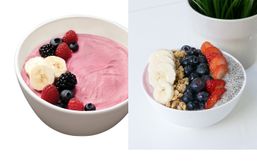 Yogurtland, the leader in self-serve frozen yogurt has no shortage of delicious options.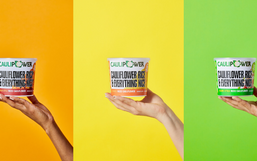 With more people searching for healthier options, companies like CAULIPOWER is committed to delivering.