Making kids eat can be a struggle already, but add in some eating restrictions and your evening routine just got a whole lot more complicated. As per usual though, Forkly is here to help! We've put together a list of meals that are Gluten Free and Dairy Free to accommodate those kids that just can't eat what the rest of us enjoy. These meals won't make you feel like you're missing out on a "normal" supper, in fact, you may even prefer these supper options. If everything goes as expected, your little ones will be asking for a second helping of these delicious meals.
1. Skinny Honey Lemon Chicken
Avoid trying to explain your child's eating restrictions to a take out restaurant and head home to make an even better version of everyone's favorite take out food.
2
2. Healthy Chili-Lime Mango Marinated Chicken Bowls
Fill up your bowl with all the goodness your stomach can accomodate. This tropical tasting health bowl will be the perfect supper to fill up your kiddies with all the nutrients they need for soccer practice tonight.
3
3. Pea and Broccoli Miso Soup
Is it a rainy day where everyone has the chills? Whip up a batch of this Pea and Broccoli Miso Soup to fill your soul with tons of goodness.
4
4. Paleo Skillet Beef Fajitas
It's Fajita time! Grab your skillet and fill it with lots of peppers, cilantro, onions and lime and your family will be begging you to make this recipe every week.
5
5. Creamy Tomato Gluten Free Penne Pasta
Creamy without cheese? Yes. It's possible. Try out this recipe to help your GF and DF kids feel included in the Pasta scene. With added fresh tomatoes and a little basil, this dish of pasta makes perfect leftovers for lunch the next day.
6
6. Easy Slow Cooker Chicken Tortilla Soup
Taco Tuesday can always be carried out in different formats. Sometimes it's in a taco, and other times, it's a soup that has all the goodness of a taco!
7
7. Creamy Gluten Free and Dairy Free Tomato Soup
Since we are running with the trend of soup, check out this GF and DF tomato soup! Made with real tomatoes, there's no need to add milk to make this soup tasty!
8
8. Best Ever Gluten Free Chicken and Dumplings
Try out a savory meal that is sure to have a lasting impression on your family. When dumplings are hand made with love, nothing can top it!
9
9. Chipotle Pulled Pork Lettuce Wraps
Having some pulled pork before watching some Sunday afternoon football? Make some GF and DF pulled pork and serve in lettuce cups with a little avocado. It accommodates a wide variety of eating restrictions and taste SO good.
10
10. Vegan Mac N Cheese
Last, but certainly not least, the mac and cheese you've dreamed about for your wee children with eating restrictions. Replace regular pasta with Gluten Free pasta and you can rest in the fact that there is no orange powder in this recipe! Only wholesome ingredients that turn Mac N Cheese from a comfort food, to a healthy food.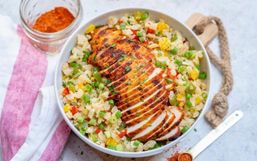 New Year's Eve is an opportunity to reflect on the previous year. For many, ringing in the new year is a chance to start fresh and...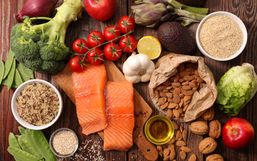 Being comfortable in your body is essential to living a happy life.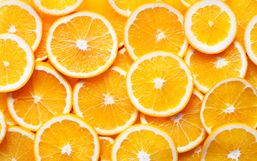 Surely you've heard the word antioxidant thrown around time and time again.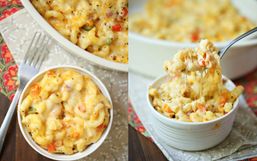 Weight Watchers has reinvented itself over the years and because of that, it is becoming more popular now than ever.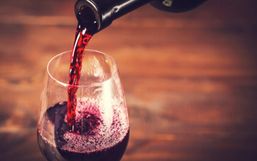 There's no better way to wind down from a busy day than to catch up on your favorite shows with snacks in hand, amirite?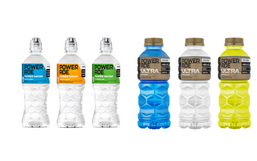 Coca Cola Company unveiled that they are launching two new zero-sugar products to their Powerade brand.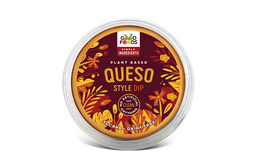 The plant-based diet trend is growing and it shows no signs of stopping!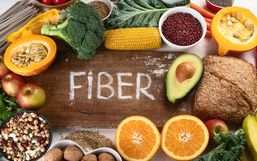 For some, healthy eating is no easy feat. The secret to being successful is to create a balanced approach that allows you to fill...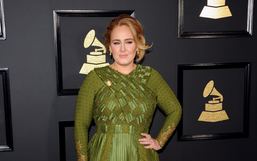 Adele, singer-songwriter and multi-Grammy winner has been making headlines for several years, mostly due to her incredible music...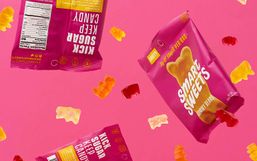 It's no secret that sugar isn't good for you, especially the refined kind we find in sweets.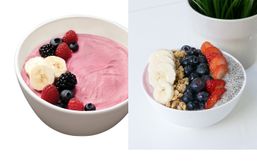 Yogurtland, the leader in self-serve frozen yogurt has no shortage of delicious options.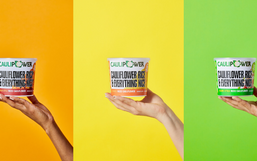 With more people searching for healthier options, companies like CAULIPOWER is committed to delivering.