Food Organization inside a lunch bag is one of those arts you must master as a parent. Do you go with Ziploc bags or Rubbermaid containers? Ziploc bags are great for convenience but terrible for the earth, while Rubbermaid containers are a great idea until you have to fit five different ones of all shapes and sizes in a lunch bag. Odds are, most times those containers get taken to school and then never return back home. If you're lucky, you'll find them in the lost and found at the end of the year…at which point it's probably better that you don't claim them. A great alternative to keeping food organized is Bento Boxes. It's an awesome way to pack a lunch where you can keep a variety of foods in an organized matter. This means easy cleanup and reduces the risk of lost containers. Another great way of adding organization and preventing lost containers is to choose a lunch box that is either stackable and or is able to fit in a lunch bag while remaining neat and organized. Here are our choices of the top 15  lunch boxes for back to school.
2
1. Sistema Triple Split Bento Box
The king or queen of organization, this Sistema Lunch Collection container has piles of room for a delicious lunch and latches that will ensure no spilling! Considering it's made out of plastic this container would safe and practical for kids (and adults) of all ages.
Buy it here: https://amzn.to/3ee1aSB
3
2. Lunch Box With Meal Prep Containers
What makes this lunch pack so great is that it comes with reusable containers. If you're a dedicated meal prepper or like to get lunches ready days in advance you'll have the opportunity to get a week's worth of lunches ready and organized. It also makes a great cooler bag if you need to borrow it on the weekends — who doesn't love multipurpose?
Buy it here: https://amzn.to/3gN6jCY
4
3. Reusable Insulated Lunch Box And Accessories
This is another great option if you enjoy a lunch box that comes equipped with containers. This one however not only comes with a lunch box and reusable containers but also comes with a shaker cup and a vitamin organizer — perfect for sports enthusiasts! The reusable containers are BPA-free, microwavable, and freezer safe.
Buy it here: https://amzn.to/38H4G71
5
4. Lille Stackable Stainless Steel Thermal Lunch Box
The awesome feature about this lunch box is that you get three containers in one to help maintain organization in a perfect compact size. Each compartment is stainless steel and thermal which means if you're sending warm lunches they'll stay warm until lunchtime. It also comes with an insulated carrying bag with a strap so if it doesn't fit in a backpack it is still easy to carry.
Buy it here: https://amzn.to/38LtPxu
6
5. Lunchbots
Throw it back a few years where tin boxes were the way kids brought their lunch to school. Known for their durability, these will last you several "back to school" seasons. The dividers will also allow you to store several types of foods while maintaining freshness and texture.
Buy it here: https://amzn.to/38V0kJH
7
6. Eco-friendly Stainless Steel Lunch Box
This is another great eco-friendly lunch box. The stackable layers help you keep your food separate, fresh, and compact. If your kids also need help with knowing what to eat and when the separate layers can help them determine what is for lunch and what is for snack time.
Buy it here: https://amzn.to/2BXhZ7k
8
7. Bentgo Kids Brights
This lunch box is ideal for kids ages three through seven and is another great bento styled box that will help keep their food organized and separated. This is especially important for those picky eaters that don't like their food touch! For convenience, it is also dishwasher and microwave safe and most definitely made of BPA-free plastic.
Buy it here: https://amzn.to/2BXgJB5
9
8. Bento Heaven Leakproof Bento Box
Do you have a child or not-so-little student at home who loves any of the following: salad, pasta, pizza, or fruit salad? This bento lunch box is fantastic for piling your child's lunch high with their favorite foods and making sure there's another layer to lunch that is packed with fruit salad or veggie salad. Balance is key!
Buy it here: https://amzn.to/2BYOsdh
10
9. Komax Lunchmate Bento Lunch Box Kit
This slender lunch box is great for packing into a backpack or purse. Whether you're sending your kids or your heading off to college, this lunch box will keep your food fresh and leak-free without taking up a lot of space. This set comes with an insulated carrying lunch bag, 2 stackable and airtight containers, and a set of utensils and chopsticks.
Buy it here: https://amzn.to/322ahU4
11
10. Yumbox Container For Kids
This is another great container for younger children! You can even send them to daycare or school with applesauce and yogurt because these containers are leak-proof! It also has a fun illustrated tray that acts as a guide on how to pack their lunch.
Buy it here: https://amzn.to/3eiPu15
12
11. Bentgo Glass Lunch Container
A glass container might not be a good idea to send with a young child but if you have any older children these containers might be an excellent fit for them. This lunch container is microwave and oven safe and also comes equipped with a leak-proof lid. It's a great way to store a meal and snacks in one place without having to use multiple containers.
Buy it here: https://amzn.to/2ZUn0FL
13
12. Set of 2 Leakproof Bento Lunch Box Containers
Tired of your cutlery going missing? Check out this awesome pack of 2 bento lunch box containers that come with utensils! The lunch boxes will keep their food fresh and organized. Better yet the containers are both dishwasher and microwave safe. Just be sure to remove the lid when microwaving and it's recommended that you hand wash the lid too.
Buy it here: https://amzn.to/3251QaE
14
13. Black + Blum Lunch Box
Sometimes you don't need a ton of space for lunches especially if you have kids who are light eaters. This container is great for salads or chicken fingers and even comes with a sauce dipping area on the lid. It also has a steam release valve for days that they'll need to heat up lunch. You'll also be happy to know it's made of BPA-free plastic and is microwave and dishwasher safe.
Buy it here: https://amzn.to/2BXBrkm
15
14. Stainless Steel Divided Plate
Eating isn't always a fun task, especially for the little ones. To help make things easier and more fun this lunch container is shaped like a school bus. It has 5 built-in compartments to please the pickiest of eaters. The lid will help keep your food in place especially when you're on the go during those busy mornings.
Buy it here: https://amzn.to/3ecH5Mp
16
15. 5 Bento Box Lunch Containers
If you have to buy lunch boxes for more than one or two kids this would be a much cheaper alternative for you! It can get expensive having to buy each child their own unique lunchbox and not to mention, the arguing of who got the better lunchbox is a headache in itself. This is an awesome alternative to help put your lunch box organizing mind at peace and because each lid is a different color you can simply assign each child their own (no more mixing up lunches).
Buy it here: https://amzn.to/2AMx62V
Forkly.com is a participant in the Amazon Services LLC Associates Program, an affiliate advertising program designed to provide a means for sites to earn advertising fees by advertising and linking to Forkly.com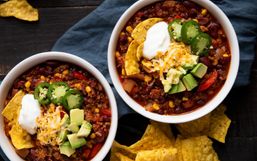 New Years Eve parties are a fantastic time to connect with your friends and family.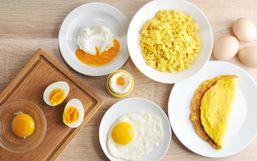 Here's the thing, we tend to put a lot of emphasis on what we shouldn't be eating but it's time the foods we really should be...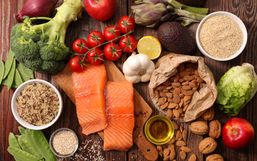 Being comfortable in your body is essential to living a happy life.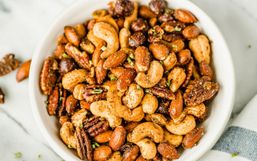 The paleolithic diet, also known as the paleo diet, the caveman diet, or the stone-age diet is a meal plan that predominately...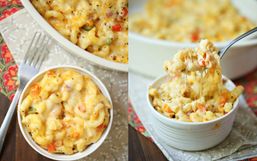 Weight Watchers has reinvented itself over the years and because of that, it is becoming more popular now than ever.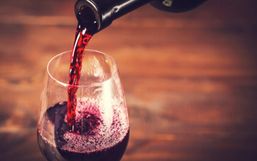 There's no better way to wind down from a busy day than to catch up on your favorite shows with snacks in hand, amirite?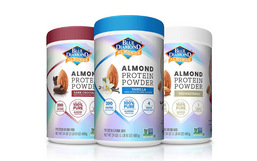 Blue Diamond Growers is entering 2020 with a brand new product, Blue Diamond Almond Protein Powder made from 100% pure almond...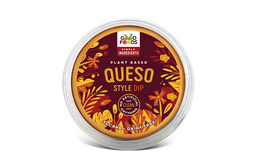 The plant-based diet trend is growing and it shows no signs of stopping!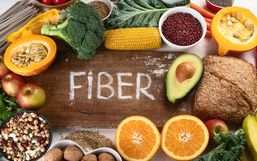 For some, healthy eating is no easy feat. The secret to being successful is to create a balanced approach that allows you to fill...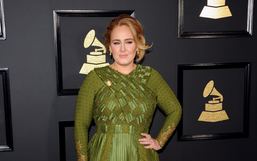 Adele, singer-songwriter and multi-Grammy winner has been making headlines for several years, mostly due to her incredible music...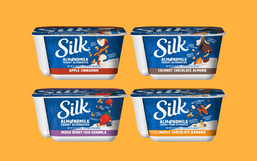 Silk, America's number 1 plant-based beverage brand is constantly thinking up new, innovative products so you don't have to miss...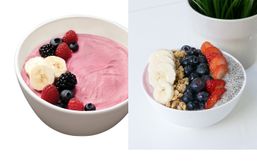 Yogurtland, the leader in self-serve frozen yogurt has no shortage of delicious options.