Happy National Pina Colada Day Everyone!
Today is a day to honor everyone's favorite island drink: The Pina Colada. A delightful blend of rum, coconut and pineapple make this popular drink a tasty treat all year round.
I'm sure most of you know how to make a classic pina colada drink (if you don't, you can click here for the recipe) but do you know how many ways this beverage recipe has been transformed to form delicious desserts?
If you enjoy sipping on a pina colada in the summer sun, you'll definitely enjoy eating some of these tasty treats:
*Click Images to View Full Recipes
1. Pina Colada Cheesecake Bars
[Source: MyRecipes.com]
2. Pina Colada Cookies Drizzled with White Chocolate Icing
[Source: SnappyGourmet.com]
3. Pina Colada Muffins
[Source: KingArthurFlour.com]
4. Pina Colada Popsicles
[Source: EatCleanTrainDirty.tumblr.com]
5. Pina Colada Cake
[Source: BettyCrocker.com]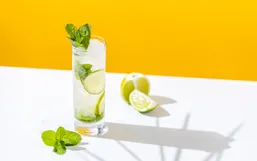 You don't have to be a master mixologist to throw the best parties in town.
Summer is the season of fabulous specialty drinks and even more fabulous company.
We need so much water everyday, that sometimes it can feel like a chore trying to fit it all in.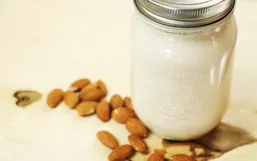 It's been in the news a lot lately that almond beverages may not be as "clean eating" and healthy as we once thought.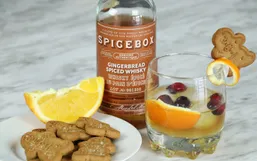 With the holidays comes seasonal flavors that will capture the essence of the season, and create warm holiday memories.
If there's one season that screams cocktails, it has to be summer...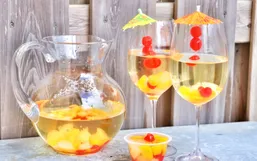 You might be wondering "how exactly did you come up with THIS recipe?" so, let me give it to you straight.
1. Brûléed Pear Cocktail Quite possibly the best thing about this tasty cocktail is the fact that it's served with a BURNT...
Most people who are diabetic understand the importance of maintaining a healthy diet.
Lemonade is a wonderful, refreshing summer beverage and is best enjoyed on hot days.
Happy National Tequila Day Everyone! Can you believe that there's a National Food Holiday for tequila? We couldn't either!
One of the best parts of summer for a lot of people out there is enjoying the berries and other fresh fruits the season brings to...