One of my favorite takeout meals is burritos. I love that you get to totally customize a burrito to your liking – from the fillings to the toppings and the delicious sauces, it's a true treat! And my absolute favorite sauce has to be Chipotle burrito sauce. It's creamy, spicy, and seriously good! I love it so much that I wanted to find a way to make this sauce at home to enjoy whenever I want. So, I tasted the sauce (only a few times), figured out the flavors, and recreated it at home. The best part is that it's insanely easy! You'll need just 5 ingredients and 5 minutes to prepare it. Get ready because you're going to love this!
2
1. Gather Ingredients
If you love spicy foods, odds are you already have a bottle of sriracha hanging around in your kitchen. The other ingredients are kitchen staples too! If I can make a recipe without having to take a trip to the grocery store, then it's a double win! Along with the sriracha, you'll need mayonnaise, fresh lime juice, garlic powder, and a dash of salt. Keep in mind if you follow a plant-based diet, I've tried this recipe with vegan mayo and it's just as amazing!
3
2. Stir To Combine
Simply dump all the ingredients into a bowl or container and stir. If you won't use it all at once, we suggest making it in a mason jar for easy storage in the fridge. Whisk all the ingredients together until you've got a smooth, creamy consistency. At this point, give it a taste to see if you like it. If you prefer your sauce more tangy, increase the lime juice a 1/4 teaspoon at a time. If you enjoy really spicy foods you can increase the heat by adding in more sriracha. Again, only add a little bit at a time. Keep in mind, the darker the color of the sauce, the spicier it will be.
4
3. Serve!
What I love about this sauce is that it can be used for so much more than burritos! You can serve it with nachos, with pizza, or with our favorite, Easy Weeknight Leftover Chicken Quesadillas. Alternatively, you can store it in the fridge for up to a week. This recipe serves about 4 so you might want to double (or triple) the recipe if you're making this for a party! Enjoy!
5
Ingredients
½ cup mayo
2 ½ tsp sriracha
1 fresh lime, juiced
1 ½ tsp garlic powder
¼ tsp salt
Method
Mix all ingredients in a container or jar. Stir well to combine.
Serve on burritos, quesadillas, nachos, tacos, or pizza or store in the fridge for up to a week.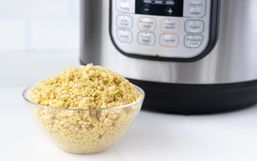 Some would consider quinoa a superfood, and for good reason! It's chock full of vitamins and minerals and is an excellent source...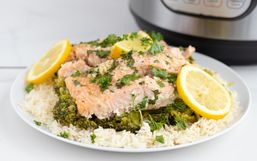 Fish is full of healthy fats, making it the perfect well-rounded dinner.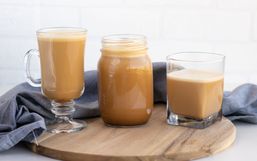 Bulletproof coffee is huge in the Keto Diet community, but it actually has benefits for everyone regardless of whether you're on a...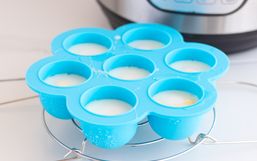 Poached eggs are a delicious addition to your breakfast and a great way to add protein without all the extra oil of a fried egg.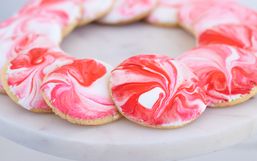 Canada Day is right around the corner and that means you're probably starting to plan your menu!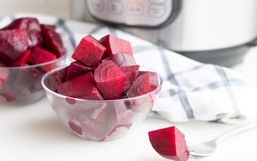 While I love root veggies, they can take a long time to cook. Plus, my oven lets off a lot of heat, making me hesitant to use it...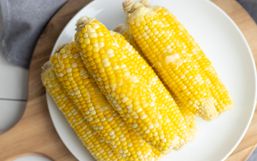 Corn on the Cob is almost in season in our area, but it's already available in grocery stores and is the perfect summer side dish!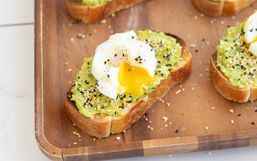 Breakfast is often called the most important meal of the day. It can also be the most delicious meal of the day!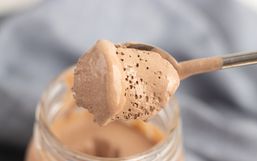 We love a good copycat recipe here at Forkly and this Wendy's chocolate frosty is no exception!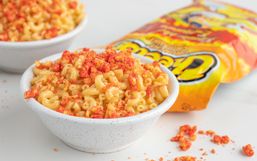 There is no comfort food like mac and cheese - the carbs and cheese are oh so delicious!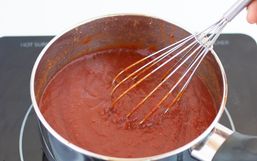 Barbeque sauce is a summer staple, but it's a hard one to get around if you're on the Keto diet since it's generally packed full...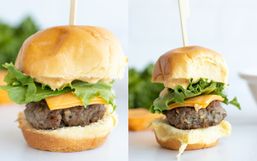 These Big Mac Bites are absolutely drool-worthy and the Copycat Big Mac Sauce is spot on - you wouldn't even know it didn't come...