Bailey's Irish Cream anyone? So delicious. But also packed with sugar, which is a definite no-no when you're on the Keto diet. In fact, most alcoholic drinks and cocktails aren't keto-friendly. Welp! But Irish Cream Liqueur is a summer drink staple, whether it's in your coffee at the cottage, topped with marshmallows roasted around the campfire, or on ice on a hot afternoon. Not to leave Keto-dieters out, we created this super simple low-carb Creamy Keto Irish Cream Liqueur that you can easily make at home!
Looking for other keto-approved drinks? We've got you covered with these Low-Carb, Keto-Friendly Alcoholic Beverages!
2
Start by adding the heavy cream and sweetener to a small saucepan. We used monk fruit sweetener because, quite frankly, it's our favorite kind and has the best flavor. However, you can substitute your favorite and give that a try! Heat the mixture on medium heat, stirring constantly until the granules are completely dissolved.
3
Add the vanilla and almond extracts, cocoa powder, and instant coffee (we used Starbucks Via) to the pot. You might be tempted to skip the almond extract, but please don't! This is one of the ingredients that is critical to the overall flavor to make it a true copycat recipe.
4
Whisk until all of the ingredients are well combined and no lumps remain roughly 2-3 minutes. Then, take the pot off the heat and add the Irish whiskey, stirring to combine. It's important to wait to add the alcohol until you've pulled it off the heat as continuing to cook it will actually burn off the alcohol! Definitely not what we want here.
5
Transfer it to an airtight jar (large mason jars work well!) and put in the fridge to chill. Once chilled, it's ready to drink any way you like! Keto-dieters rejoice – we've saved your summer.
6
Ingredients
2 cups heavy cream
2/3 cup low carb sweetener
1 tsp instant espresso or coffee
1 tbsp cocoa powder
1 tsp almond extract
1 tsp vanilla extract
1 1/3 cups Irish whiskey
Equipment
Hot plate or stove
Small saucepan
Method
Add heavy cream and sweetener to a small saucepan and whisk until dissolved on medium heat, roughly 3 minutes.
Add vanilla and almond extracts, coffee, and cocoa powder and whisk until well combined and no lumps remain, about 2 minutes.
Remove from heat and add whiskey. Stir well to combine and transfer to an airtight container or jar for storage and to chill in the fridge.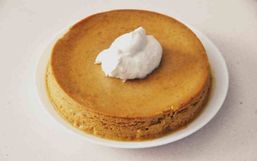 Holidays are the hardest times of the year to stay on track with your diet.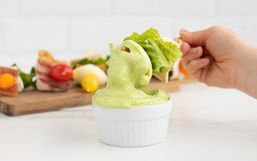 Let me start by answering the question I know you're wondering - "Is this dressing good enough that I should actually take the...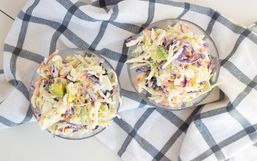 Coleslaw might be on the most beloved summer salads in North America. Why you ask? I have no idea.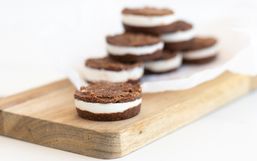 Fat bombs are an essential part of the Keto diet, allowing you to intake a large amount of healthy fats in just a couple of bites.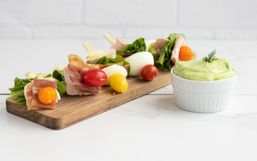 These little Cobb Salads on a Stick are all the deliciousness of a loaded cobb salad without the mess or need to sit down to enjoy...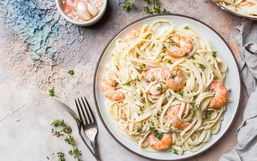 Some may have been lured into the keto diet for weight loss, while others may have been attracted to the idea of indulging in...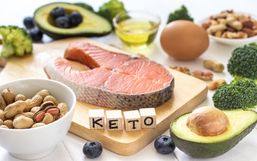 In short, the goal of the keto diet is to fuel your body with the right foods so that your body can enter a metabolic state called...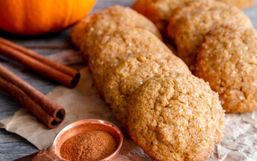 There is a lot to look forward to in fall. For starters, the crisp air brings on beautiful changing leaves, apples are ready to be...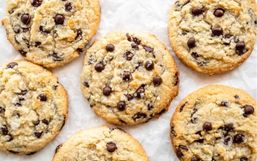 Following any diet alone can be hard but if you're able to encourage the entire family to participate you may be more inclined to...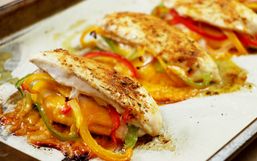 Following the keto diet means that you've committed to eating a diet that is high in fat, low in carbs and moderate in protein.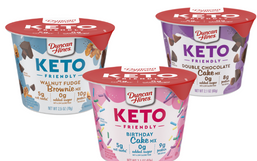 There's nothing better than the convenience of cake mix, especially for those that don't have that natural baking skill!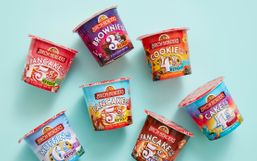 Attention keto-dieters, Birch Benders has a new lineup that you don't want to miss!