Sweet potatoes are definitely an all-year-round vegetable to enjoy, but somehow it's just much more popular in the fall and winter months. It definitely goes with the color scheme and I'm not here to complain about more sweet potatoes in my life.
With increasing popularity of grain-free diets, we've adapted and become inventive on how we create commonly flour-based recipes and making them new again in bold, exciting and healthy ways.
This recipe comes out with the softness of a brownie, and a texture that will have you coming back for more.
Make this recipe for your next festive gathering, or even for a healthy dessert in the house you can feel good about sneaking a little square of here-and-there.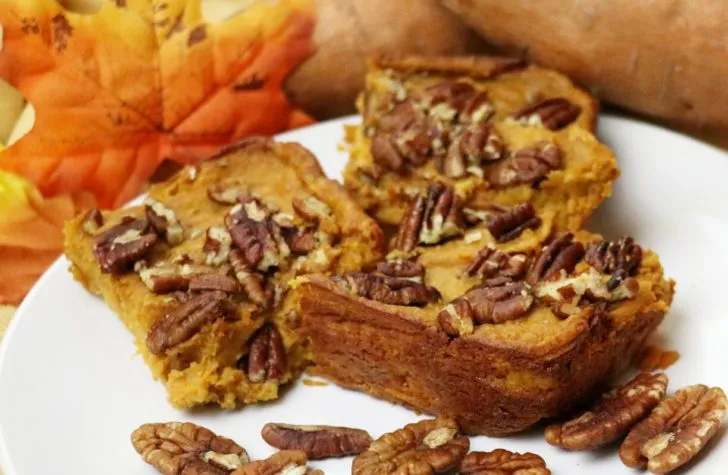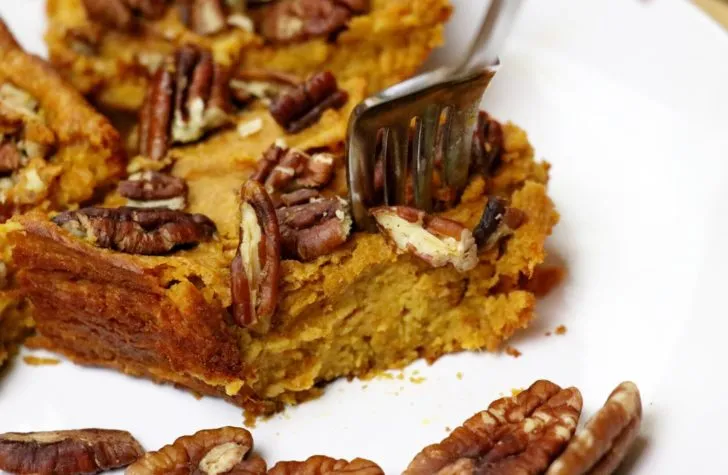 Ingredients
1 1/2 cups sweet potatoes, peeled, cooked & mashed
1/2 cup cashew butter *sub for another nut/seed butter*
2 tbsp maple syrup
2 tbsp almond flour
1 tsp baking powder
1 tsp vanilla extract
1 tsp cinnamon
pinch, salt
3 tbsp almond milk
Non-stick cooking spray (or parchment paper)
Optional* chopped pecans for topping
Equipment
Loaf Pan
Food processor (optional)
Method
Preheat oven to 350 degrees Fahrenheit.
Combine all ingredients (except for almond milk) into your food processor. If you don't have one, hand mixing will do (it's what we did!)
One tablespoon at a time, add your almond milk and combine into the batter.
Spray your loaf pan with a non-stick cooking spray, then pour and spread the batter evenly into the pan. Top with chopped pecans (optional).
Bake for 40 minutes.
Remove from oven and let cool before cutting up and serving. Leftovers should be stored in the fridge before enjoying!
The paleolithic diet, also known as the paleo diet, the caveman diet, or the stone-age diet is a meal plan that predominately...
Being paleo means no grains, being vegan means no animal by-products. Well, frig.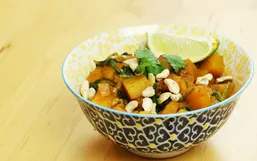 If you're looking for something tasty but healthy, while being easy to make and serve - this one's for you.
Packing a lunch can be such a hassle when you don't have time. You throw a bunch of random foods into your bag as you run out the...
Whole30 is an eating plan that can actually become a lifestyle depending on how you approach it.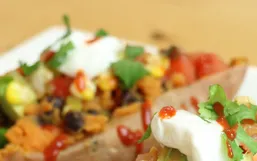 For starters, we are not trying to claim that this recipe somehow mimics a hard shell crunchy meat taco with all the fillings.
Two years ago I received a Dutch oven as a Christmas gift. To be honest, I wanted one because they were a trendy piece of cookware...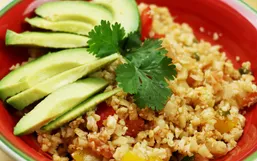 Not long ago we ventured into swapping cauliflower for rice while trying out the oh-so-popular ketogenic diet (read more about it...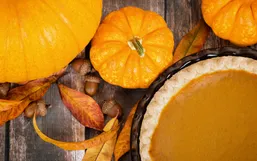 When I think about pumpkins I often find myself reminiscing or wishing it was the season of Fall.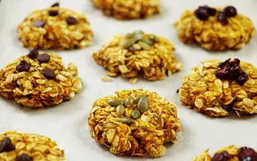 When we think of pumpkins we are often quick to bring our minds to fond memories of pies, lattes and carvings, right?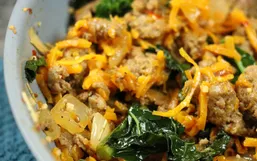 First things first, do you own a spiralizer? If you don't, now's the time to scoop one up. Go ahead, "add to cart"...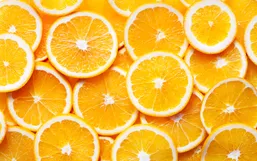 Surely you've heard the word antioxidant thrown around time and time again.