Game changer recipes are my absolute favorite. One simple concept, that absolutely changes the way you cook forevermore. Nothing better. Using cooked eggs as the wrap of your breakfast sandwich, because it holds together perfectly (I mean, we use eggs as a "binding agent" in baking recipes all the time!). You cut the carbs (so long, tortillas!) and you still get all the breakfast goodies you know and love. If you're a keto-dieter, this one is perfect. High fat, high protein, low carb.
One thing we really fell in love with, was when making these – they worked perfectly for batch cooking. Make 5 of these rolls, enjoy one on Monday, and freeze the rest for a week of easy breakfasts. Cook once, eat 5 times. WIN.
I wish I could say that I ate all 5 of these, but my son got bacon and sausage heart eyes at these, and suddenly they were gone…
Ingredients
10 eggs
10 pre-cooked breakfast sausages
5 slices pre-cooked bacon
1-2 cups shredded cheese
Non-Stick cooking spray
Equipment
Small round frying pan (with lid for faster cooking)
Ziploc bag (if storing for later)
Method
Spray your pan with non stick cooking spray and pre-heat to a medium high. Two at a time, whisk your eggs and pour into a small round frying pan (this is key so it keeps a smaller wrap sized shape). Let the eggs cook without flipping (covering with a small pan or pot lid will help here).
Once the eggs are cooked, top with shredded cheese while still hot (again to make this faster - use a pot lid to melt the cheese).
In the center, place one strip of bacon, and two breakfast sausages. Let cool enough to handle.
Lifting at one side, begin to roll the egg wrap. The cheese will help "seal" the edges.
Enjoy immediately, or let cool completely and store in the freezer for easy microwave-friendly breakfasts.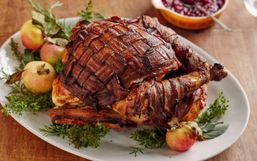 Thanksgiving preparation is hard enough, add in dietary restrictions and then the level of complications keeps rising.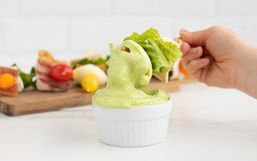 Let me start by answering the question I know you're wondering - "Is this dressing good enough that I should actually take the...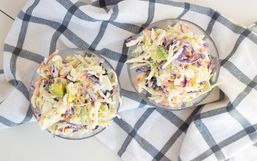 Coleslaw might be on the most beloved summer salads in North America. Why you ask? I have no idea.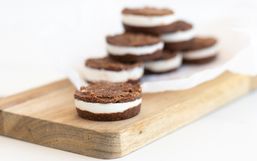 Fat bombs are an essential part of the Keto diet, allowing you to intake a large amount of healthy fats in just a couple of bites.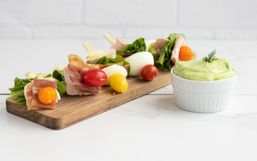 These little Cobb Salads on a Stick are all the deliciousness of a loaded cobb salad without the mess or need to sit down to enjoy...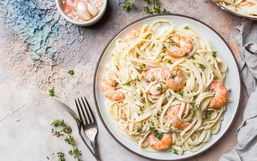 Some may have been lured into the keto diet for weight loss, while others may have been attracted to the idea of indulging in...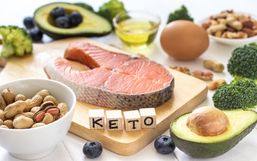 In short, the goal of the keto diet is to fuel your body with the right foods so that your body can enter a metabolic state called...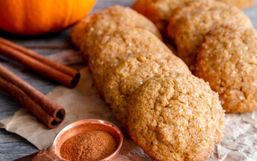 There is a lot to look forward to in fall. For starters, the crisp air brings on beautiful changing leaves, apples are ready to be...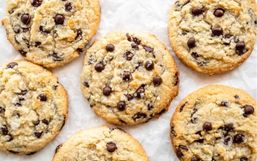 Following any diet alone can be hard but if you're able to encourage the entire family to participate you may be more inclined to...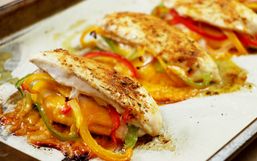 Following the keto diet means that you've committed to eating a diet that is high in fat, low in carbs and moderate in protein.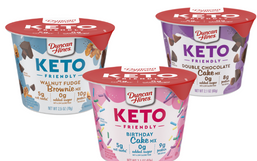 There's nothing better than the convenience of cake mix, especially for those that don't have that natural baking skill!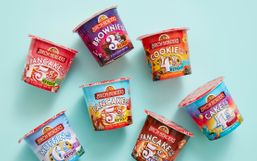 Attention keto-dieters, Birch Benders has a new lineup that you don't want to miss!