When I dip, you dip, we dip! Chips that is. I'm a sucker for a good chip and dip combo whether it's a Friday night movie in or I'm hosting friends for a backyard BBQ. Chips are a crowd pleaser, albeit a bit of a copout when you're going to a potluck. But here's the solution … homemade potato chips! After all, chips really are just potatoes, oil, and salt. While it may be a bit more labor intensive that browsing the grocery store aisle, it's far easier that you'd think.
But we wanted to level up these potato chips with everyone's favorite seasoning – Everything But The Bagel Sesame Seasoning! You can buy it from your local Trader Joe's or make it at home with a few simple ingredients using our Copycat Trader Joe's Everything But the Bagel Seasoning recipe! Since we're so obsessed with this seasoning, we decided to use it in both the chips AND dip! You might need a piece of gum (or three) after chowing down, but you definitely won't regret this snack.
Not feeling chips? Check out the 15 Best Homemade Snacking Alternatives To Potato Chips instead!
2
Let's start with the dip. It only requires five simple ingredients! In a large bowl, add the herb and garlic cream cheese, sour cream, garlic powder, onion powder, and Everything But The Bagel Seasoning! The mixture incorporates better if the cream cheese is room temperature, so if it's still a little cold you may just need to beat it for slightly longer.
3
Using a hand or stand mixer, beat on medium speed until completely combined. Transfer to a serving bowl and sprinkle with additional Everything But The Bagel Seasoning.
4
Cover with plastic wrap and set in the fridge to chill slightly and ensure the dairy doesn't sit out too long. If you're going to be serving it right away, feel free to leave it out.
5
Time to make the chips! After washing your potatoes, use a mandoline slicer to cut the taters to an even width of about 1/4 inch. They may look thick at this point, but we promise they'll cook down quite a bit! Be really careful when slicing them, as mandolines are often quite sharp. If you've got one, we suggest using a protective glove or the pronged holder that grabs onto the potato to be extra safe. Add all of the sliced potatoes to a large bowl and drizzle generously with olive oil.
6
Next, add the Everything But The Bagel Seasoning and toss with your hands until the chips are well coated. Don't worry if there doesn't look like there's enough, you'll add even more later on!
7
Heat a large frying pan on medium-high heat and once hot, add olive oil. Carefully lay the potato slices in the pan and cook until the edges are browned and curling.
8
If desired, sprinkle additional Everything But The Bagel Seasoning onto the chips while they're still in the pan, especially if some didn't get coated well when tossing them. Use tongs to flip the chips and allow the other side to cook in the same manner.
9
Once cooked, remove the chips from the pan and lay them on a paper-towel-lined plate to soak up any extra oil. The chips should be crisp, not soggy. If they're soggy, remove some extra oil from the pan and return the chips to cook for longer.
10
It's time to serve it all up together! Once the chips are cooled, transfer them to a bowl or whatever other serving method you desire. Pull the herb and garlic cream cheese dip out of the fridge and remove the plastic wrap. Serve all together on a platter or wooden board, like we did! It's sure to be a hit, but if you somehow end up with leftovers, cover the dip and place back in the fridge. While you're doing that, shovel the rest of the chips in your mouth as they're likely to get too soggy to serve at a later date. Enjoy!
11
Ingredients
2 tbsp olive oil, plus more for frying
6 medium yellow potatoes, scrubbed clean
Salt
6-8 tbsp Everything But The Bagel seasoning
8 oz herb and garlic cream cheese, room temperature
1 1/4 cup sour cream
1/2 tsp garlic powder
1/2 tsp onion powder
Equipment
Frying pan
Mandoline slicer
Beaters
Method
In a large bowl, beat cream cheese, sour cream, garlic powder, onion powder, and 2 tbsp Everything But The Bagel seasoning until well combined. Transfer into a serving bowl and set aside in the fridge.
Slice the potatoes into ¼" slices using the mandolin. Put into a bowl and add 2 tbsp of olive oil and 1 tbsp of Everything But The Bagel seasoning. Stir to coat.
Heat the oil in a large frying pan on medium-high heat. Add approximately 1 tbsp of oil to the hot pan and place one layer of potatoes in the pan. Be sure not to overcrowd.
Allow the potatoes to fry until the edges begin to brown and curl.
Flip and allow the other side to cook in the same manner.
Remove from pan and place on a paper towel covered plate. Sprinkle generously with Everything But The Bagel seasoning.
Repeat the steps until all potatoes are cooked. Plate with the dip and serve quickly to avoid the chips going soggy!
12
13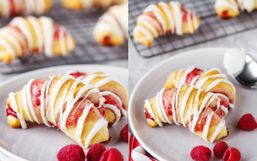 You can never go wrong with buttery flaky crescent rolls but did you know a tube of crescent roll dough can be so much more than...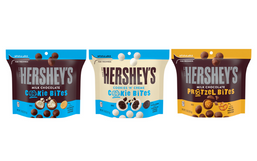 If you find yourself getting bored with your snack cupboard then maybe it is time to step up your snacking game!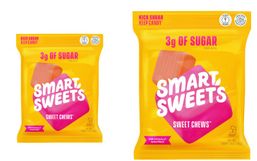 If you haven't heard of SmartSweets yet, it's time this innovative candy brand gets on your radar.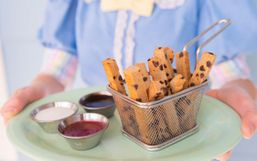 Disney theme parks may be temporarily closed, but that isn't stopping Disney from finding ways to add a touch of their magic into...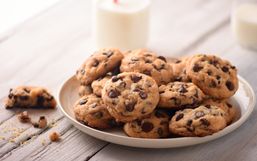 DoubleTree by Hilton is known for giving its guests a complimentary cookie upon arrival.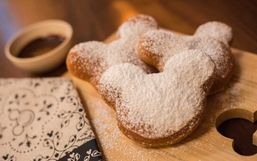 Disney fans, get excited because Disney is back with another Disney Magic Moment.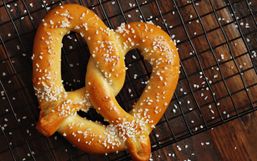 Your favorite soft pretzel franchise just announced they're selling DIY At-Home Pretzel Kits so you can make those iconic pretzels...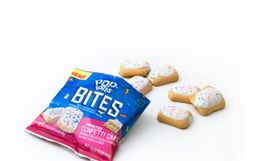 If you love (or can at least appreciate) all things from the '90s then buckle up because Pop-Tarts is unveiling a brand new snack...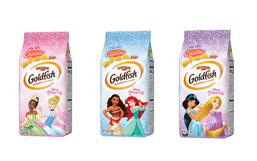 Get ready Disney fans, now you can channel your inner Disney Princess with tasty snacks!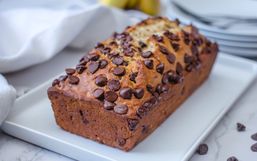 Many people are using their extra time at home to create delicious creations in the kitchen.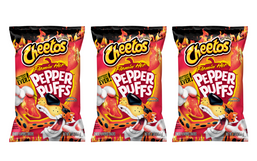 Cheetos has unveiled some interesting flavors and product innovations over the years but the brand isn't done yet!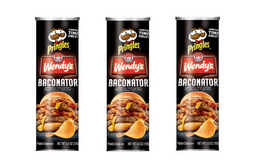 Pringles has no shortage of delicious and interesting, perhaps even questionable flavors but that's what makes them fun!