4th of July is one of America's favorite holidays for many reasons: Great weather, great food and great company are generally the driving forces in the success of any Fourth of July festivity but there's one element we're forgetting – the drinks! The drinks you serve at your party are almost as important as your 4th of July food, so we've compiled a list of 10 red, white and blue concoctions to help you celebrate.
From cocktails to shots, we have everything you need to add fun and flare to your 4th of July soiree.
1. Watermelon Mojito
Get your party on with this refreshing beverage that adds the perfect twist to a mojito.
2. Blue Margaritas
Have you ever sipped on a blue sangria? They're perfect for the Fourth of July!
3. Peach Rosé Sangria
This sangria is like dessert in a glass. Add those juicy, ripe peaches for the perfect sweetness.
4. Blue Hawaiian Cocktail
You can't forget about Hawaii on the Fourth of July! Take your tastebuds on a trip to America's farthest state for a mini holiday.
5. Strawberry Mint Hibiscus Iced Tea
Looking for that perfect red bevy for the Fourth of July? This is it!
6. Tiffany Blue Sparkler
Keep it classy and oh so fabulous with a Tiffany Blue cocktail.
7. Blueberry Coconut Sparkler
Be sure to incorporate those fresh berries into a cocktail or two. They look like they were made for the Fourth of July!
8. Red White and Blue Vodka Slush
Ready to get a little creative at your Fourth of July party? These slushies are a perfect option!
9. Sparkling Red White and Blue Sangria
How adorable are these cookie cutter apple stars? We must make this for the Fourth of July!
10. Sugared Cranberry Ginger Mimosas
Stay on trend with these chic sugared berries on the cutest toothpick, and don't forget to serve in a top notch cocktail glass.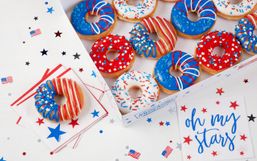 Your 4th of July celebrations may look a little different this year but that doesn't mean you still can't enjoy delicious food and...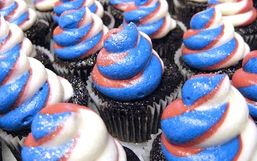 Fourth of July is just a few weeks away and many people have already started their party planning for this festive holiday.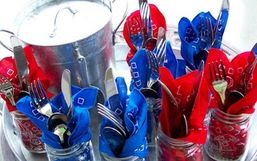 4th of July is just around the bend and our countdown to the big day just wouldn't be the same without fun and cool party ideas.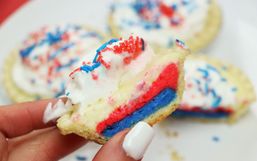 Get red, white & blown away with these 4th of July mini cheesecakes!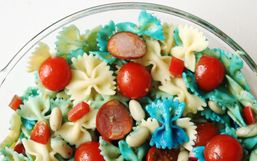 We fully recognize that pasta should probably never be dyed blue, with one exception - patriotism food!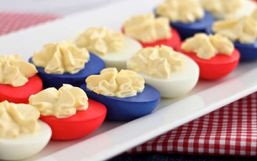 July 4th has been a day of patriotism for American's ever since the Declaration of Independence was adopted back in 1776.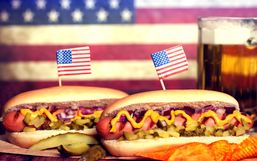 The 4th of July holiday indicates that summer is here. On this patriotic holiday friends and family gather together to play games,...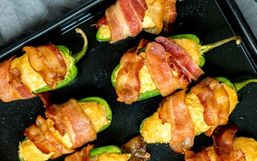 Staying on track with your diet during any holiday can be extremely difficult.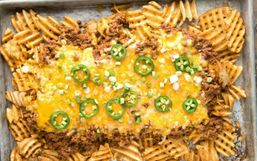 Fourth of July is one of the biggest holidays in America. Every year, friends and families gather together to celebrate American...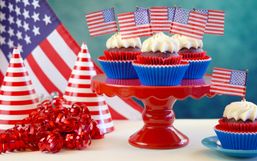 Party planning doesn't have to be stressful and you shouldn't go bankrupt over it either.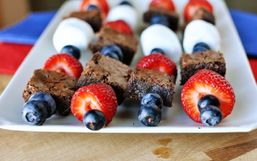 In America, July 4th is a popular day for parties and celebrations to show their patriotism to their country.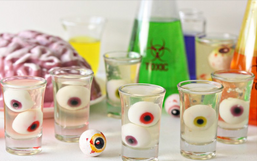 Drinks are often the most last minute, and sometimes forgotten element of a party.