Who's ready to celebrate Mardi Gras this year? We are! There are a lot of elements that make up a good Mardi Gras party and drinks are at the top of that list.
From traditional margaritas to unique New Orleans' hurricane cocktails, there are plenty of delicious drink recipes to go around.
If you're not sure what bubbly beverages to serve at your Mardi Gras party this year, consider these five recipes below:
*Click Images to View Recipes
1. Raspberry Key Lime Margaritas
[Source: TokyoTerrace.com]
2. King Cake Jello Shots
[Source: Rock-Ur-Party.tablespoon.com]
3. Purple Haze Martini
[Source: NewEnglandFineLiving.com]
4. Low Carb Margarita
(for those of you watching your waistline :))
[Source: DietsInReview.com]
5. New Orleans' Hurricane 
[Source: ChicagoTribune.com]
Mardi Gras is a fun celebration, celebrating all the rich foods before Lent. Many different countries celebrate Mardi Gras.
Mardi Gras isn't just a celebration for adults, kids love it too! This fun event is full of color, sparkle, and exuberance.
Are you planning to celebrate Mardi Gras this year? If so, we have some delicious dessert recipes that will add a little bit of...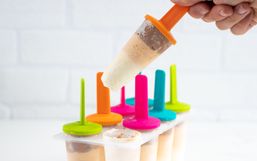 Summer is finally here and it's a hot one! The easiest way to cool down (besides living in front of the A/C unit) is a cold treat,...
Holidays such as Mardi Gras are fun because not only do you get to spend time with friends and family but you get to indulge in...
Mardi Gras is a French term which means Fat Tuesday. The idea is that you let loose during Mardi Gras before abstaining from bad...
Can't make it to New Orleans for Mardi Gras this year? Don't worry, Forkly has you covered!
If there's one season that screams cocktails, it has to be summer...
Drinks are often the most last minute, and sometimes forgotten element of a party.
New Years Eve is the perfect time to share a drink with friends and family. The classic drink is, of course, champagne.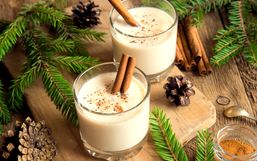 The holiday season is fast approaching and Christmas will be here before you know it!
If you are lactose intolerant or allergic to milk, it can be hard to find a good substitution.