As the days get chillier and our homes get toastier, the craving for a flavorful, hot drink is always present. Making individual mugs of hot drinks can be time consuming but when you have a crock pot, you can make insanely good drinks for everyone in the family very quickly. The best part is, you can have additional toppings set out beside the mugs such as sliced apples, whip cream and chocolate, depending on what the drink is.
1. Starbucks Salted Caramel Hot Chocolate
Take your hot chocolate game to another level of creamy and gourmet with a home made spin on a Starbucks classic. This drink is filled with creamy, sugary goodness and is best served with some whip cream on top!
2. Slow Cooker Peppermint White Hot Chocolate
I haven't always been a fan of white chocolate, but when it comes in the form of cheesecake or hot chocolate, I'm totally in! The peppermint makes it truly memorable and is a great alternative to the predictable hot chocolate.
3. Slow Cooker Gingerbread Latte
Oh man, anything gingerbread has my attention at all times! You can even bake some cookies to stick on the side of the mug for a little extra sweetness.
4. Fall Harvest Hot Apple Cider
The traditional hot apple cider is always a favorite and is a lower calorie option for those health nuts looking for a hot drink to sip on.
5. Decadent Slow Cooker Hot Chocolate
When you want that simple hot chocolate, turn it into a dessert! This cup of rich, chocolatey goodness is not for the faint of heart!
6. Slow Cooker Spiced Wine
This drink is for adults only and is the perfect way to make your wine ready for Fall and Winter. With a few cinnamon sticks and orange slices, you will achieve the perfect spiced wine with natural ingredients.
7. Crock Pot Pumpkin Spice White Hot Chocolate
Just when you thought nothing could get better than a pumpkin spiced latte – it did. Introducing Pumpkin Spice White Hot Chocolate that will blow your mind with rich, dessert-like flavor.
8. Slow Cooker Cranberry Apple Cider
Cranberry Apple Cider will pair perfectly with Thanksgiving or Christmas dinner due to it's rich color, natural flavor and those beautiful berries for a garnish.
9. Slow Cooker Baileys Irish Cream Hot Chocolate
Another adults only recipe that is sure to be a hit with all of your guests. Warm this hot chocolate up so you can melt real bars of chocolate in, then add some Bailey's for that crave-able Irish Cream taste.
10. Slow Cooker Mexican Hot Chocolate
Mix sweet with a little spicy for this Mexican Hot Chocolate! Your friends and family will be surprised with the kick of spice at the end of every sip.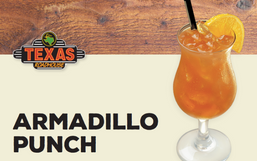 Texas Roadhouse is renowned for its hand-cut steaks, fall-off-the-bone ribs, and delicious sides!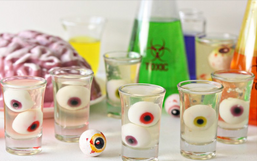 Drinks are often the most last minute, and sometimes forgotten element of a party.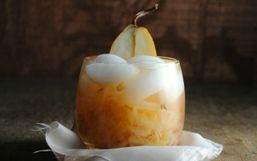 1. Brûléed Pear Cocktail Quite possibly the best thing about this tasty cocktail is the fact that it's served with a BURNT...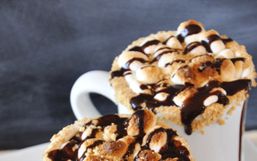 The holiday season is fast approaching and Christmas will be here before you know it!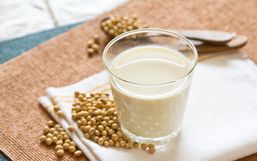 If you are lactose intolerant or allergic to milk, it can be hard to find a good substitution.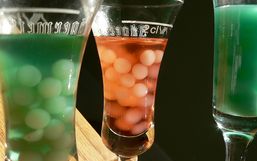 Halloween is almost here! People are putting the final touches on their kids costumes and prepping food for their Halloween...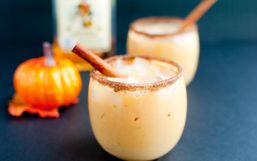 If there's one season that screams cocktails, it has to be summer...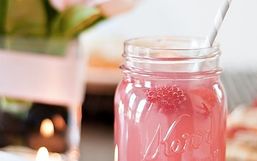 One of the best parts of summer for a lot of people out there is enjoying the berries and other fresh fruits the season brings to...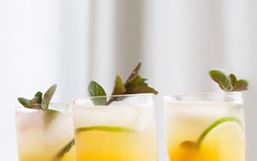 Summer is just around the bend and what better way to celebrate everyone's favorite season than with refreshing cocktails under...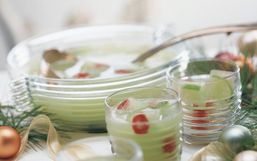 Looking for great drink recipes to help celebrate this St. Patrick's Day?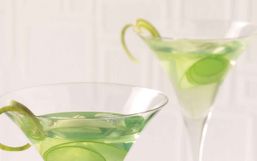 It's just over a week until St. Patrick's Day and I'm sure you're all starting to plan your grocery list for what you'll...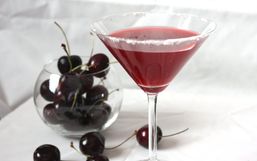 Today is National Margarita Day and we want you to celebrate this special occasion with 5 of the tastiest and most delicious...