What is my favorite appliance in my kitchen? Aside from my Kitchen Aid Mixer, it's my Crockpot! I love how I can throw a variety of ingredients into the pot, leave for work and come home to a delicious supper. Some recipes like chili and pulled pork are the most common suppers to make in a crockpot, but today I want to expand your horizons. Here is a list of the top ten coolest, most creative suppers you can make in a crock pot!
1. Stuffed Peppers
Stuffed peppers can be made hours ahead of supper and ready for you when your stomach grumbles. Add some taco seasoning and guacamole for a Mexican twist.
2. Apple Butter
Who knew making apple butter was so easy to make? Just throw everything in a pot and walk away. Whoa.
3. Baked Potatoes
Baked potatoes can sometimes take forever in the oven, especially when you throw them in last minute. If you think ahead, though, you can add them to your crock pot, so they're ready before anything else!
4. Triple Chocolate Brownies
Imagine coming home to the scent of freshly baked brownies wafting through the house. Do you need any other good reason to make this?
5. Healthy Butter Chicken
Cook up a traditional Indian meal with the help of your good ol' Crock pot. The best part is, it's a healthy recipe!
6. Spinach and Artichoke Dip
Spinach and artichoke dip can be a daunting recipe to whip together for company, but if you throw the ingredients into the crock pot, it is as easy as pie!
7. Bread
YUP. Making bread in your crock pot is a real thing people! No need to buy a bread maker when your crock pot is completely capable of making the perfect loaf to accompany soup.
8. Deep Dish Pizza
Chicago isn't the only place that can make a mean deep dish pizza! Turn a pizza dinner into a pizza party with your own custom pizzas.
9. Apple Crisp
You don't need a fall candle burning when this crisp is cooking!
10. Lasagna
Mmmm, lasagna is so nice, sometime you have to bake it twice to get the right consistency. Not here! Let the crock pot do all the work for your next lasagna.
11. Ham
You can cook pretty much anything in a crock pot — even meat! So, next time that you have people over, think about slow cooking your ham instead of roasting it in the over.
12. Stuffing
Need some stuffing for your holiday get-together? Consider using your crock pot. In three to four short hours, you can have delicious homemade stuffing.
Fall might just be my favorite season. It's the season that is welcome after a well-enjoyed summer.
Slow cookers, or crockpots, are a great time saving appliance. They work though electrical heating and cook over a number of...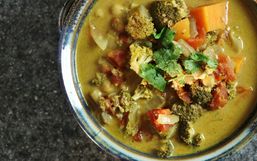 Adopting a plant based lifestyle does not mean you sacrifice on flavor and big hearty meals.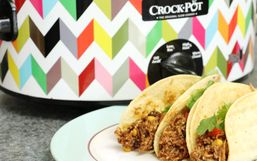 When it comes to an easy dinner, two words come to mind - CROCKPOT and LEFTOVERS (shame on you if you thought I was going to say...
Easter often calls a common centerpiece at your family dinner, and that's ham. So, pressure's on!
Autumn and Winter are the seasons for the slow cooker! You can make just about anything in a slow cooker from cake to pulled pork...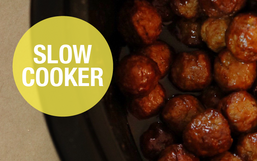 When it comes to potlucks, there's one classic dish that always seems to make the table, and that's crockpot meatballs.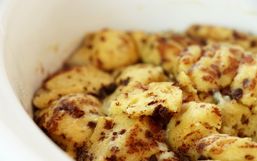 Looking for a warm breakfast that fills the house with the aroma, waking everyone with an appetite for a delicious homemade...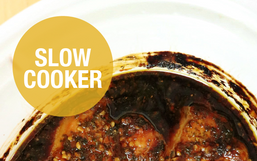 When it comes to slow cookers, we tend to have a few fall back recipes that we use over and over, and it takes a powerful new...
Potlucks are a year-round thing. Family gatherings, office luncheons, community events and of course - the holiday season.
As the days get chillier and our homes get toastier, the craving for a flavorful, hot drink is always present.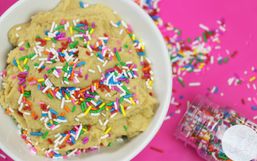 A while back we dove into the world of dessert hummus with a chocolate version that reminded us of brownie batter.