French toast is such a simple recipe. Eggs, milk, bread. It's an easy and impressive breakfast to whip up. It's just that…it's so….basic. Time to change it up! Time to be innovative, creative, and game changing in, well…the french toast game. Time to get pumped up about french toast. Why? Because you haven't even begun to grasp the amazingness of the stacks of soggy-egged-bready goodness like these recipes have to offer!
1. Pecan Pie French Toast
YES! Pie for breakfast! Legit breakfast! Not the kind where you sneak bites of leftover pie and then call it breakfast. Loopholes of life, my friends.
2. Monte Cristo Ham Cheese French Toast Sandwich
This is a sandwich that certainly lives up to it's mouthful of a name! French toast as your sandwich bun? Hecks yes!
3. Hot Chocolate French Toast
It's french toast, that's soaked in hot chocolate, and stuffed with ganache.  Yes, it's still a breakfast food. I give you permission.
4. French Toast Rollups
Consider this a hybrid between cinnamon rolls and french toast, where the techniques and ingredients merge into one, to create an easy dip-able version of the breakfast classic!
5. Cake Batter French Toast
The moment I spot rainbow sprinkles on any food, I immediately feel my inner child squealing. Plus, who doesn't remember stealing Mom's cake battered spatula and giving it a lick? We all know and love that flavor, but this way you can enjoy it without the warnings of food poisoning from eating raw batter.
6. French Toast Bake
Making a french toast breakfast for a crowd? This is the perfect way to host breakfast with ease. No standing at the stove and flipping necessary.
7. Red Velvet French Toast
One classy way to serve up french toast. With it's red velvet infusion, that also comes with a heavy dose of cream cheese, in the form of a vanilla bean cheesecake filling. Goodness me.
8. Cannoli Stuffed French Toast
In my family, cannoli eating is basically a favorite past time. No, we aren't Italian. We are just a group of custard, chocolate and pastry loving folk. So this recipe is one that should definitely be found at a family brunch, in my books.
9. Savory French Toast Casserole
If lasagna and french toast had a baby.
10. French Toast Egg-in-a-hole
When I was a child, I believed full-heartedly that my mother invented "egg in a hole" and I told my friends as such. Eventually I figured out that this was actually a common breakfast. Now if I could serve the french toast version to my own kids, and somehow convince them that I invented it…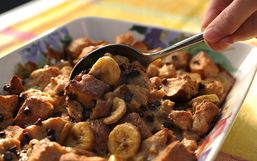 Nothing quite beats an extravagant breakfast. With many spending more time at home than ever, now is the perfect time to enjoy...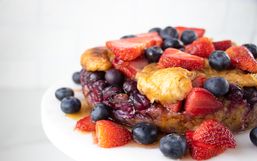 What's better than breakfast? Brunch! Combining lunch and breakfast is such a brilliant idea and allows us to feast on an array...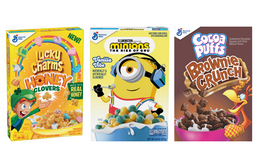 The cereal aisle is a beautiful place. It's full of extravagant choices from chocolate and marshmallows to cinnamon swirls and of...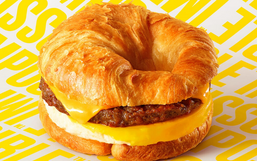 Move over Beyond Meat, there's another plant-based meat subsitute company in town that is here to steal the spotlight!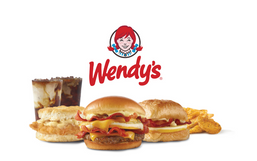 Are you tired of settling for a sub-par breakfast or skipping that meal entirely?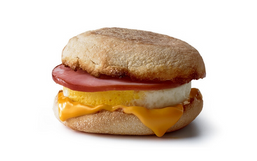 There's a national food holiday for just about every day of the year from National Chocolate Day to National Pizza Day and so much...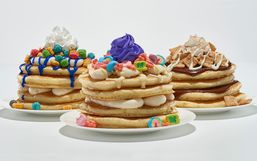 IHOP is serving up a nostalgic breakfast with its latest partnership with iconic cereal brands to bring you Cereal Pancakes and...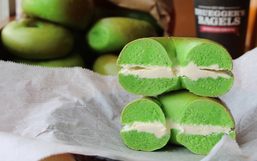 Alright friends, mark your calendars because Bruegger's Bagels is carrying on the festive tradition for yet another year!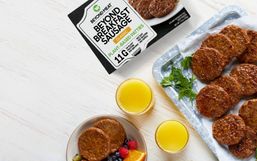 Good news plant-based and flexitarian friends, Beyond Meat is launching more plant-based products that you can make at home!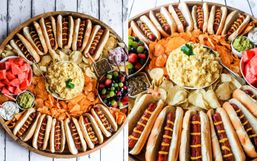 Charcuterie boards may not be new but they have become one of the hottest food trends as of late and for good reason!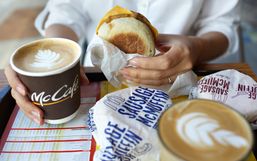 Good news McDonald's fans, if you're craving your favorite McDonald's breakfast but don't want to leave your house then you're in...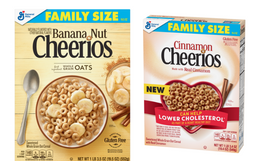 Cereal is one of the easiest breakfast options out there. It's quick to make and eat and if you have the right accessories you can...