Many of us most likely have a springform pan lying around somewhere in the kitchen. If you don't have one, you are definitely going to want one now. These pans are used for dishes that generally have a harder time being removed from an ordinary baking dish such as cheesecake. Traditionally springform pans are often used for making cheesecakes or tortes but as we have discovered it can be used for that and so much more.
When choosing your springform pan it is important to look for one that is made with heavy-gauge steel because a lighter metal such as aluminum or tin may warp in a hot oven. When using your springform pan make sure to double check the sides fit securely and the latch is closed properly or you may have a catastrophe during the assembly of your recipe. It is also important to ensure your food has completed cooled and or set before removing the sides to prevent your dish from collapsing. A quick tip is to run a knife around the edge of your dish before you remove the sides for easy removal. But lets get into the best recipes to try in a springform pan!
1. Three Cheese Italian Rigatoni Pie
What cooler way to use your cake pan to make a dinner. This recipe shows you how you can use your springform pan to make a comforting pasta dinner.
You can be as adventurous as you want, make your own pasta sauce from scratch or save the time by buying store bought. Standing the rigatoni up in the dish helps form the pie shape so that when you take off the sides of your springform pan you have a new and exciting way to serve your pasta.
2. Peach & Blueberry Greek Yogurt Cake
Having dessert is always a good idea. Especially when it contains delicious fruits like peaches and blueberries not to mention it is super colorful and beautiful.
The secret ingredient in this recipe is the greek yogurt. The yogurt gives the cake a nice and smooth texture. You can even use greek yogurt as a partial substitute for butter in some recipes. To finish your cake sprinkle powdered sugar on top and enjoy this delicious and light tasting dessert.
3. German Onion And Bacon Pie
This delicious recipe with a take on a traditional Garman pie will have your mouth watering. It is the perfect brunch recipe or even a great easy dinner you can throw together for the family.
This pie is packed full of flavor from crispy bacon to caramelized onions everyone is going to love this. You even get to use store-bought pie crust to make the assembling process even easier for you. I don't know about you but I love shortcuts that don't sacrifice flavor. This recipe only requires 10 minutes of prep time which means you will have this ready to go in the oven at no time at all.
4. Guinness Chocolate Cheesecake
Making boozy treats can always make an adult dinner more exciting. If you love the smooth texture of cheesecake, love chocolate and love beer, then you definitely want to make this recipe.
This cheesecake recipe is so good you'll want to make it time and time again. The Guinness helps deepen the flavor of the rich chocolate filling and you'll have this cake melting in your mouth in no time.
5. Garlic Cheese Pull Apart Bread
The springform pan proves to continue to be used for many purposes. Try using it to make a delicious appetizer like this cheesy garlic pull apart bread.
If making homemade bread scares the living daylights out of you then you definitely want to make this recipe, you'll impress everyone. This recipe is so easy because it uses pre-made dough that you can buy at your grocery store. If you swear by making everything homemade and that's your jam then you can make the dough yourself too. By cutting up the dough into chunks it helps give the bread its pull apart feature. You can eat alone or even pair it with marinara sauce for a delicious dipping sauce.
6. Baked Spaghetti Pie
Using your springform pan for dinner is such a genius idea. Spaghetti and meat sauce is a classic when it comes to family dinners. What better way to serve your next spaghetti night with this fun twist by turning it into a pie.
This recipe is so easy and a great way to make frozen dinners for later or to bring to friends. You can even use this as a quick way to use your spaghetti leftovers. Form into the pie, pop in the oven and you'll have what feels like a brand new meal, amazing!
7. Deep Dish Dutch Apple Pie
There is nothing like the taste of your Grandma's apple pie. Whether you are Dutch or not you are going to want to make this deep dish pie. This recipe is like apple pie meats apple crisp, the best of both worlds.
The springform pan helps give your pie the deep dish shape which means more spiced apple filling. It is topped off with a crunchy and luscious pecan streusel topping. So many great flavors in one pie. Top it off with vanilla ice cream and you have a perfect pairing.
8. Deep Dish Chicken Pot Pie
There is nothing more comforting on a chilly day than a warm pie you can serve at dinner time. Chicken pot pie is an amazing way to use your leftover chicken and turn it into another dinner, or you can just go straight to the pie making.
This recipe is so easy you'll have it assembled very quickly and ready to eat in no time. To save yourself extra time you can even buy pre-made pie crust. So many savory flavors in one dish you'll definitely want to make this for the family.
9. Deep Dish Cherry Pie
I am loving this deep dish trend. If you love pie filling then using your springform pan is the best idea because you can double the filling in one pie.
This recipe is full of sweet and tart flavors of cherry pie that will just melt into your mouth. If your mouth is not watering just thinking about it then I don't know what will. This pie makes a perfect dessert after dinner or a great potluck item.
10. Round Veggie Lasagna
Say goodbye to your Pyrex dish and try making your next lasagna in your springform pan. The circular shape gives your lasagna a pie-like feature which means you can cut your pieces into wedges without any mess, we've all been there with our boring rectangular shaped lasagnas.
This recipe is full of cheesy flavor and packed full of veggies. Try making this vegetarian lasagna for your next dinner, you can even put it on a raised cake platter because it's so beautiful.
11. Black Forest Cheesecake
If you're looking to make a dessert that is going to have a wow-factor on your table, then this is it. The dark colors of the rich chocolate mousse pop compliment the vibrant color of these delicious crimson red cherries.
This recipe is creamy, sweet and savory all in one. Cheesecakes are amazing desserts because they just melt into your mouth. It might feel like cheesecakes can take a little longer to make than your ordinary box cake mix but the pay off is so worth it. Not to mention, it can stay in your fridge for a couple days which means you don't have to be rushed to make it the night before your dinner party.
12. Herbed Spinach Torte
This herbed spinach torte is another great versatile recipe that makes the perfect brunch dish or dinner dish. Eat it any time of the day and everyone will love it.
This delicious torte is baked in a cactus cut potato crust, delicious! The pie is filled with savory flavors of herbs and crispy mushrooms with hints of fresh dill flavor, it will definitely satisfy your pallet.
13. Blueberry Lemon Cake
There is nothing like the delicious flavors of a citrus lemon cake for a summertime dessert. Well let's get real here, it can be any season and this dessert will be delicious any time of the year.
This recipe is also loaded with 1 pound of blueberries which means with every bite you will get delicious pops of tasty blueberry and fresh lemon. The perfect balance of sweet and tang. Have right after dinner or save for your next tea party for the perfect dessert.
14.  Sausage Pie
Meat sauce dinners are probably the easiest American dinner to make. Finding any twist on that dinner is always a fun and exciting way to bring something new to the table.
This amazing sausage pie recipe resembles cheesy flavors and a doughy texture of pizza. You can think of it as a giant pizza pocket, what kid or really, what adult would not love that.
15. Grown-Up S'mores Torte
Bring your camping trip memories home with you by serving this s'more torte for dessert. This is the perfect stay-cation dessert to serve the family, the kids will be really impressed with you.
Beginning with a crunchy and savory graham cracker crust to a rich smooth chocolate pudding middle all the way to a light and sweet marshmallow topping everyone will love this. This recipe requires coffee ice cream giving this s'more recipe a grown-up feeling.
16. No-Bake Lime And Avocado Cheesecake
The springform pan comes to the rescue once again with this delicious cheesecake. This recipe makes a luscious mint green dessert that everyone is going to drool over. Not to mention it's a no-bake recipe so that means you'll get to devour this tasty treat in no time.
If you're scrunching your nose up at the idea of avocados being in the recipe, don't! You will barely taste the avocados and as an extra bonus, the avocados are full of good fats. This means you're basically eating a healthy dessert, that is a serious win in our books! The avocados also help to give your cheesecake it's pretty colour and makes it extra creamy.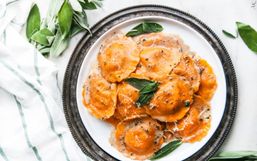 Many enjoy the season of summer because of the warm weather, longer days, fresh meals, and of course the trips to the beach.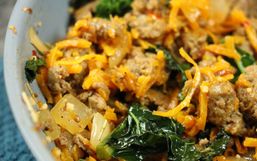 First things first, do you own a spiralizer? If you don't, now's the time to scoop one up. Go ahead, "add to cart"...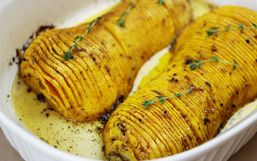 We've seen hasselback potatoes and chicken, breads and more. It's no wonder that this favorite fall squash side would cook up...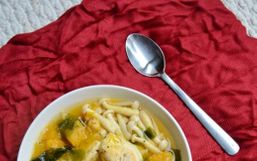 Now that it's Autumn, new produce is turning up at the market and grocery stores. A favorite this time of year is squash.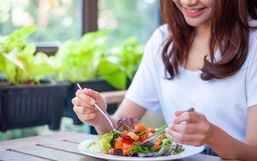 Are you tired of making the same meals over and over again? Perhaps you're feeling uninspired in the kitchen.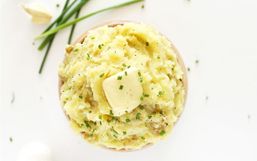 For those who follow a vegan diet understand the struggle of attending a holiday dinner with non-vegans.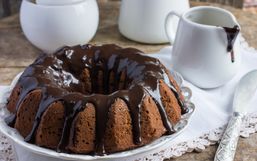 On New Year's Eve, revelers around the globe celebrate new beginnings with dinners and parties with the ones they...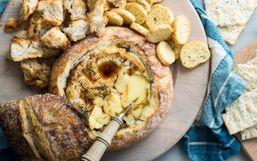 Are you planning a New Year's Eve Party - or at least planning to attend one?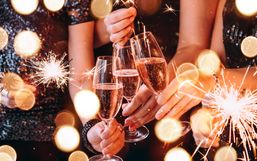 There is no better way to celebrate the end of a year and the fresh new start of a new one than to go all out at a New Year's Eve...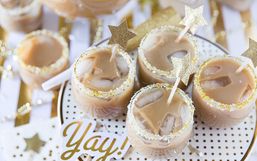 New Year's Eve is an exciting celebration that closes one year and embraces a new one.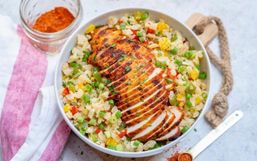 New Year's Eve is an opportunity to reflect on the previous year. For many, ringing in the new year is a chance to start fresh and...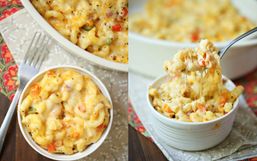 Weight Watchers has reinvented itself over the years and because of that, it is becoming more popular now than ever.