First things first, do you own a spiralizer? If you don't, now's the time to scoop one up. Go ahead, "add to cart"…and we will show you all the many ways you're going to want this kitchen tool permanently part of your weekly meals. Starting with my absolutely favorite thing to spiralize – a butternut squash! The noodles that come out from this are arguably adorably called "Bunoodles", but regardless of what you call them, this is one delicious way to enjoy this tasty vegetable.
This recipe will be quickly devoured by everyone in your family, with the tender squash noodles so full of flavor and then combined with leafy kale, and sausage. To make this extra healthy, we used a lean mild Italian turkey sausage. In our test kitchen when we made this recipe, it tasted soooo good we looked at each other and said "Is this actually healthy? it tastes like it's bad for you!". I guess that's what happens when you've gotten it in your mind that only bad-for-you food tastes good. This recipe is the one to change all that, and get you spiralizing butternut squashes on a weekly basis!
Ingredients
1 butternut squash
2 tbsps olive oil
1 1/2 lbs mild Italian turkey sausage, casings removed
1 onion, chopped
1 package (or 8oz) baby kale, pre-chopped or fresh, stems removed
1 tbsp minced garlic
1/2 cup chicken broth
1 tsp red wine vinegar (can substitute for apple cider vinegar)
1/4 tsp red pepper flakes
2 tsp rosemary
2 tsp fresh sage, chopped
salt & pepper, to taste
Equipment
Baking sheet
Large non-stick baking pan
Method
Preheat oven to 425 degrees.
Next, cut the bulb end off of your butternut squash, as well as the top stem creating two flat ends. Peel the squash, and place in your stand spiralizer and spiralize into noodles.
Toss the butternut squash noodles in 1 tbsp of olive oil, and sprinkle with salt & pepper. Spread them out on an even layer on a non-stick baking sheet (or one lined with parchment paper) and bake for 15 minutes. Toss, then continue baking for an additional 15 minutes, or until lightly browned, and tender.
While the squash noodles are baking, heat your non-stick baking pan to a medium heat. Add 1 tbsp olive oil, and brown and crumble the turkey sausage until fully cooked, and sprinkle with a bit of salt & pepper. If you bought sausages in casings, make sure you squeeze the meat from the casings before this.
Add in your chopped onion, and cook with the sausage for another 3-4 minutes or until translucent and softened.
Next, add the kale and stir until it's wilted (don't worry if it seems like a lot in the pan, it will shrink down significantly!).
Add the minced garlic, chicken stock, vinegar, pepper flakes, rosemary and sage. Mix well, and continue cooking for an additional few minutes. Make sure you do this uncovered, as it will reduce the liquid as it cooks.
Add your cooked butternut squash noodles (now removed from the oven) and toss. The noodles will break up as you toss them, and that's okay...just means that they are so tender and delicious!
Ready to serve!
Many enjoy the season of summer because of the warm weather, longer days, fresh meals, and of course the trips to the beach.
We've seen hasselback potatoes and chicken, breads and more. It's no wonder that this favorite fall squash side would cook up...
Now that it's Autumn, new produce is turning up at the market and grocery stores. A favorite this time of year is squash.
Many of us most likely have a springform pan lying around somewhere in the kitchen.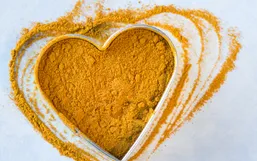 Turmeric is known for its vibrant canary yellow color and vibrant flavor that has been complimenting curry dishes for ages.
Many of us are trying to lose weight and live healthier lifestyles but it is no easy feat. We get it!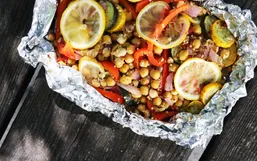 As someone who now eats a mostly plant-based diet, I've found myself stumped on how to enjoy BBQ meals this summer.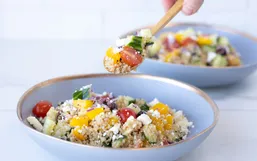 Enjoy the fresh flavors of Mediterranean cooking that will have you dreaming of lounging next to the sea without having to fly...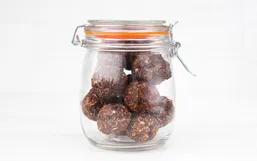 You've probably been seeing recipes for no-bake snack/energy bites online for a few years now. I know I have!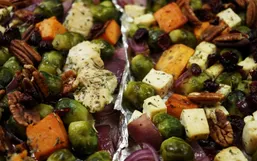 After trying the plant-based diet, my biggest struggle was being able to feed those in my home that are still meat loving humans.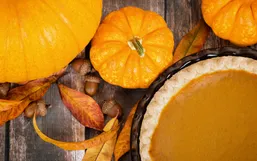 When I think about pumpkins I often find myself reminiscing or wishing it was the season of Fall.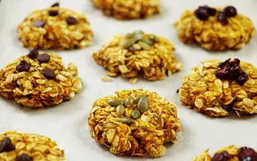 When we think of pumpkins we are often quick to bring our minds to fond memories of pies, lattes and carvings, right?