Snack time is the best time! So fill your belly with some seriously mouth-watering snacks that won't load you up with sugar and salt but will give you lasting energy all morning or afternoon long. These snacks are filled with goodness and not filled with carbs. Some of these mini meals will be able to double as a breakfast or lunch meal as well, so pull out your food planner and start taking notes. Your tastebuds and your grumbling stomach will thank you!
1. No Crust Pizza Bites
Pizza is one of those meals that you will always be craving no matter how well you are doing with your healthy eating. Instead of completely depriving yourself, fill up on the best part of pizza – the toppings!
2
2. Copycat Trader Joe's Gone Bananas
No need to keep running to the grocery store for a box of these – make them at home instead for a cost-effective snack. It will cool you down on a hot day and is an easy snacking food.
3
3. Crispy Garlic Bread Chickpeas
Make a big batch of these and take them everywhere you go! Hungry in the car? Skip the drive-through and get some real protein happening to tide you over until supper.
4
4. Amazebowls
This recipe is AMAZEBOWLS. Seriously. It's a pretty treat that is oh so filling and can be Instagrammed all day! Halve a coconut and fill up with a little smoothie, a little fruit, and a whole lotta chia seeds!
5
5. Low Carb Fudgy Avocado Brownie
I'm always craving chocolate. Always. It's a problem. So instead of, once again, depriving myself, how about making some healthy brownies that I can have a small piece of each day? These are delicious and filled with all the right kinds of fats.
6
6. Smoked Turkey and Cucumber Sandwiches
Sometimes you could just go for a good Turkey sub or sandwich. Instead, use cucumbers as the bread! I always think about what my favorite part of a sandwich is, and it's the toppings! So just eat the toppings as an easy snack.
7
7. Sea Salt and Vinegar Kale Chips
Reach for these yummy chips instead of those oily bags of chips. Kale chips can be seasoned just like potato chips and are SO good. They even have a bit of their own flavor so you may even grow to – shhh- prefer them to store-bought chips. Whoa.
8
8. Chocolate Peanut Butter Chia Bars
Looking for a quick bite to eat while you're on the run? Whip these guys up to have available to you as you zip out the door or just need a fast snack at work. They are filled with all your favorite things, so they will not disappoint.
9
9. Sweet Potato Grilled Cheese Bites
How could grilled cheese be on the no carb list? Just say a big thank you to Sweet Potato. While it is a carb, it is filled with so many good nutrients and is anything but processed. A much better option than bread.
10
10. White Chocolate Blueberry Truffles
An easy little dessert that isn't meant to be snacked on at all times, but definitely sometimes! I have grown to love white chocolate in desserts with a little fruit. It's one of my favorite combinations!
11
11. Pitaya Bowl (Dragon Fruit)
So, fun fact, my room in university was just barely a couple of shades lighter than this bright pink bowl of goodness. It literally reflected off my face. Anyway, I digress. It's an easy breakfast and a quick after-work snack while you're waiting for supper to be ready. Add some chia seeds (obviously) and your favorite fruits to get the best flavor just for you.
12
12. Sweet Potato Tuna Melts
This snack is super easy to take to work because you can cook the potato ahead of time and throw the tuna mixture in a container. Another alternative to sweet potato is to use romaine lettuce to hold that high protein tuna.
13
13. Raw Vegetable Rolls with Triple Sesame Dipping Sauce
Yummy!! These veggie rolls are suitable for a wide range of eating restrictions and are dipped in a rich and creamy sauce. Those hunger pangs will be satisfied with this veggie-packed snack.
14
14. Blueberry and Coconut Popsicles
On a hot day, the last thing you want to do is be slaving away in the kitchen. Have these treats waiting for you when you get hungry so you will cool down and fill up at the same time!
15
15. Wild Blueberry Lavender Coconut Ice Cream
Looking for a sweet snack to cool you down in the summer? This gourmet ice cream is life changing. You will never want to go back to store-bought ice cream after you taste the hints of lavender in this creamy ice cream!
16
16. Quick & Easy St. Patrick's Day Finger Food Flags
Okay, we know St. Patrick's Day is only one day a year, but these snacks don't have to be! This simple meat, cheese, and pickle snack is a delicious low carb snack that you can throw in your lunch bag or serve up on a platter when you're having people over.
17
17. Drool-Worthy Instant Pot Artichoke and Spinach Dip
Spinach and artichoke dip is a crowd pleaser and once you discover how easy it is to make using the Instant Pot, you'll want to make this for every occasion. It's seriously garlicky, creamy, and so cheesy that you'll find yourself licking the bowl clean. While the original recipe is served in a bread bowl, we recommend serving it a lower-carb option like Keto Crackers or this One-Minute Keto Mug Bread.
18
18. Easy Low-Carb (Keto) Big Mac Bites
These Big Mac Bites are absolutely drool-worthy and the Copycat Big Mac Sauce is spot on – you wouldn't even know it didn't come out through the drive-thru! Perhaps the best part? These perfect little snacks are keto-friendly, which means you don't have to starve at the next potluck or party you attend! They'll be enjoyed by everyone – keto-dieters and carb-lovers alike – so no need to double up on the dishes you bring.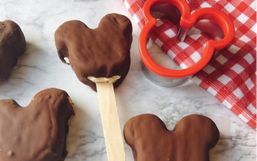 When planning a Disney vacation it's important to plan a well thought out itinerary.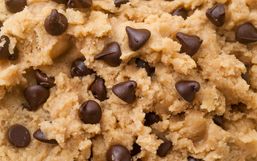 There are some things in life you know are bad for you but you just can't give it up, and that my friends, is raw cookie dough.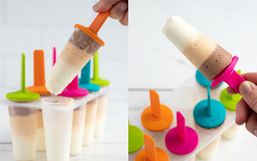 Are you stuck at home with your kids and having a hard time finding things to keep you and your little ones busy?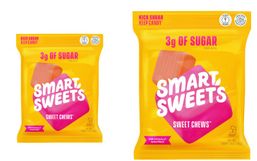 If you haven't heard of SmartSweets yet, it's time this innovative candy brand gets on your radar.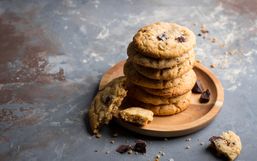 With more people spending time at home, it seems more people are baking up a storm in their kitchen!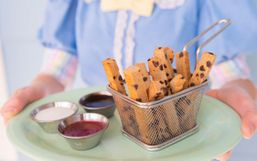 Disney theme parks may be temporarily closed, but that isn't stopping Disney from finding ways to add a touch of their magic into...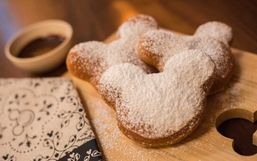 Disney fans, get excited because Disney is back with another Disney Magic Moment.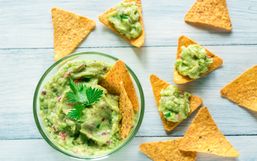 Many of us are looking for ways to stay entertained while being stuck at home.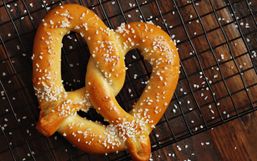 Your favorite soft pretzel franchise just announced they're selling DIY At-Home Pretzel Kits so you can make those iconic pretzels...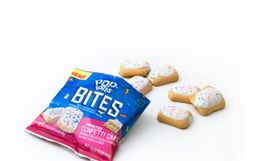 If you love (or can at least appreciate) all things from the '90s then buckle up because Pop-Tarts is unveiling a brand new snack...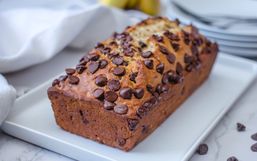 Many people are using their extra time at home to create delicious creations in the kitchen.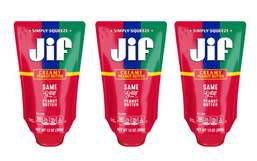 Get ready peanut butter fans, Jif just announced the launch of their most innovative product yet, Jif Squeeze Creamy Peanut...