This recipe is actually a brain child of mine from about 3 years ago when I was pitching ideas to my chocolatier Aunt for ways we could incorporate more sharks into her shop (I'm a "fin-atic"), while they never made the chocolate shop shelves, I was eager to make it at home for a shark-themed birthday party for my son a while later.
Chocolate barks are one of the easiest recipes to do, that are as fun to make as they are to break apart and eat. Here at Forkly, we've done a few of them throughout the seasons, they're a favorite!
Simply taking candy melts, which if you don't know what those are;  simply are colored white chocolate discs that melt easily in the microwave in 30-second intervals. We used the candy melts in blue, then swirled some "blood in the water" with red melts, and added some sparkling colored sugar to give a glistening water effect. Finally, those shark gummies.
This recipe is really easy for kids to get involved in, and the name Shark Bark is highly addictive to say over and over.
Shark Bark!
Whether you're planning a nautical party, have a shark-fanatic in the house like myself, or looking to highlight Shark Week this summer (it's coming up!) this recipe is the easiest thing you'll find to celebrate with.
Get snapping!
Ingredients
3 cups blue candy melts
1 cup red candy melts
1/4 cup blue colored sugar
1 cup gummy sharks
Equipment
Parchment Paper
Baking Sheet
Microwave Safe Bowl
Method
In a microwave safe bowl, melt your blue candy melts in 30 second intervals in the microwave, stirring between each until completely melted.
Repeat with the red candy melts (in a separate bowl).
Pour out your melted blue candy melts onto a parchment paper lined baking sheet, and spread across evenly, making it all about 1/4 inch high. Make swirling, peaking designs with the back of your spatula or knife to create a wave-like effect.
Next, pour out your red candy melts over the blue in a large "S" shape across the entire bark. Take a toothpick and run it in the opposite direction to make a swirl design.
Quickly top it with your gummy sharks and sugar sprinkles before the chocolate melts begin to set.
Put it in the fridge to chill for a minimum of 15 minutes. Remove once set, and break apart!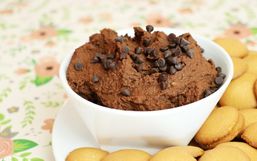 Hummus has forever been a protein-rich dip for your veggies and chips, a spread on your greek wraps and much more.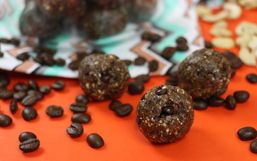 We all experience it - the need for a boost in energy. Coffee definitely comes in hand, but what if there's a way to incorporate...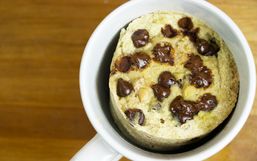 There's nothing quite like the smell of freshly baked banana bread, is there?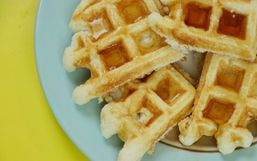 If you've ever been on a low-carb diet you know real fast that breakfast especially can be a challenge.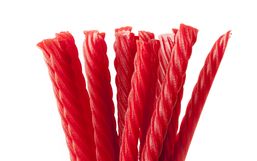 By now I think it is fair to say almost everyone knows what it means to be gluten-free.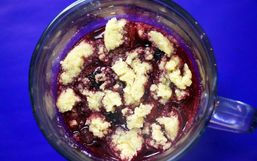 Fruit cobbler is a delicious, light dessert that is best enjoyed warm, gooey, and straight from the oven!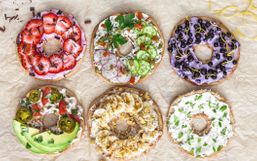 Quinoa seemed like it would be just a fad health food trend, but the reality is - quinoa is a superfood, and it's here to stay!!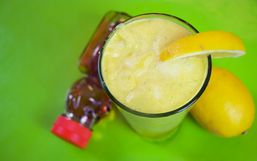 Does anyone else have horrible allergies? The kind that makes your nose simultaneously stuffed up and dripping, your eyes watery...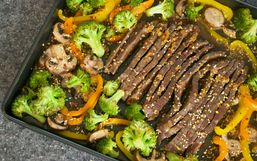 It's officially summer and that means it's grilling season! Unfortunately, not everybody has a barbeque.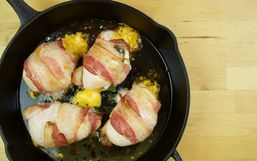 There's no denying that jalapeño poppers are a fan-favorite appetizer!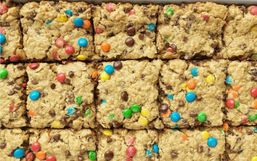 With gluten-free diets on the rise recipes that are gluten-free are gaining popularity.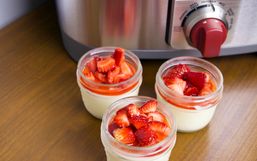 As part of my review of the Wolf Gourmet Multi-Function Cooker, I developed some recipes to test this amazing appliance out in...