Maintaining a healthy lifestyle requires a lot of time and effort. There are so many elements to healthy living that it's difficult to keep everything organized and prioritized. Fortunately, technology has made it a lot easier to keep you on track and new apps for portable devices like the iPhone and iPad have simplified some of the most annoying parts of healthy living.
1. SparkPeople Diet & Food Tracker
Price: Free
Description: Used in combination with the SparkPeople website, this app – designed for compatibility with iPhone, Android and Blackberry – is very effective for managing diet plans and nutritional goals. You can track your caloric intake each day, search for foods to see their nutritional value and view optional meal plans with recipes and menu items. The downfall is that you have to upload recipes through the site (you can't do it from the app).

2. Grocery Gadget Shopping List
Price: 2.99
Description: While this app – which is only compatible with the iPhone, iPod Touch and iPad – doesn't necessarily help you track your nutrition or fitness goals, it does make grocery shopping easy and convenient – especially for families. You can upload your shopping list and it will sync with your phone. More importantly, if your husband or wife has the app as well, the grocery list will sync to their phone so they can pick up the stuff if they're out. You can even upload photos so the other person knows exactly what the product looks like!
http://mumsgrapevine.com.au/2013/11/best-shopping-list-apps/ Photo by: Mums Grapevine
3. Calorie Counter and Diet Tracker by MyFitnessPal
Price: Free
Description: This free app is compatible with iPhone, Android and Blackberry and offers a lot of choices and features for users. Calorie and goal tracking, food search and bar code scanner for packaged foods are just a few of the key features of this app from MyFitnessPal. An encouraging message at the end of the day like "If every day were like today, you'd weigh 144.2 lbs in 5 weeks" will help keep you motivated to reach your goals.
Price: 3.99
Description: This app turns your mobile device (iPhone, iPod or iPad) into a pedometer that you can use anywhere on your body. In addition, it provides a detailed analysis of steps, calories, distance, frequency and more so you can make sure you're hitting your daily goals.
5. Lose It!
Price: Free
Description: Establish a daily calorie budget to meet your weight loss goals and Lose It! will tell you exactly what you need to achieve them. Enter your stats and an end date goal (with how much you want to lose per week) and the app will help you create a custom plan to make sure you hit your targets. This app – which is compatible with the iPhone, iPod and iPad – has an App Store rating of 3.5.
Yogurtland, the leader in self-serve frozen yogurt has no shortage of delicious options.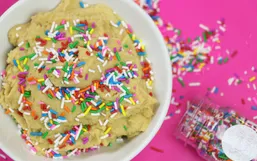 A while back we dove into the world of dessert hummus with a chocolate version that reminded us of brownie batter.
Many of us are trying to lose weight and live healthier lifestyles but it is no easy feat. We get it!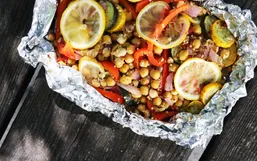 As someone who now eats a mostly plant-based diet, I've found myself stumped on how to enjoy BBQ meals this summer.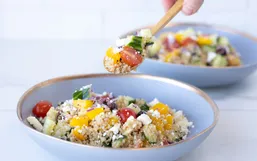 Enjoy the fresh flavors of Mediterranean cooking that will have you dreaming of lounging next to the sea without having to fly...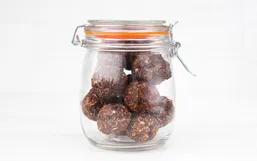 You've probably been seeing recipes for no-bake snack/energy bites online for a few years now. I know I have!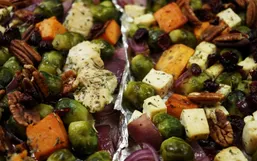 After trying the plant-based diet, my biggest struggle was being able to feed those in my home that are still meat loving humans.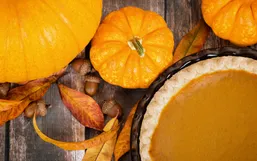 When I think about pumpkins I often find myself reminiscing or wishing it was the season of Fall.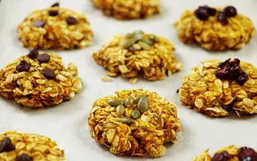 When we think of pumpkins we are often quick to bring our minds to fond memories of pies, lattes and carvings, right?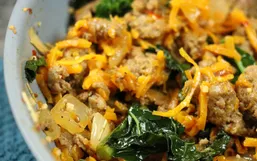 First things first, do you own a spiralizer? If you don't, now's the time to scoop one up. Go ahead, "add to cart"...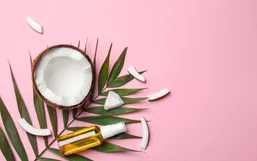 Coconut oil is an incredible natural oil to be keeping in your kitchen.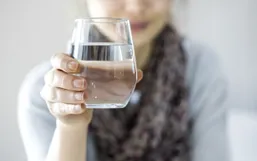 Water is vital to maintaining a healthy body. I know we've heard it time and time again, drink more water!