Mother's Day is less than 2 weeks away and it's time to start preparing for the big day. The most important thing about this day is making Mom feel special and we have exactly what you need to make that happen.
For the most part, you can tweak the lunch menu options below to include ideas and recipes you know your mom (or wife) likes. We've chosen easy to make options so your kids can help with the delivery of the special meal but, trust us, we haven't compromised the quality of the lunch. This 3 course meal will make the special woman in your life feel like the princess she is.
Here's how you execute the perfect lunch:
First, a couple of hours before the meal (so mid-morning) deliver the handmade menu to your mom. Make sure it looks nice. Deliver the menu to her on a platter with a small vase of flowers (or a single flower if you're trying to save money) and glass of champagne (or tea or coffee if you think she'd prefer one of those instead). Tell her she can choose one option from each course and one (or two) drinks to be served throughout the meal. She'll feel so special already and the meal hasn't even started.
Once the choices have been made, you can start preparing exactly what she asked for, serving each course on platter so she feels like she's in a 5-star restaurant. At the end, deliver her gift (or card) on a platter to complete the meal.
Now, for the meal options. As we said before, you can change these up according to your mom's preferences but these are easy and safe choices that we're sure she'll love:
Appetizer
Cauliflower Soup
Light Spring Mix Salad
Main Course
Omelette with Fruit
Grilled Chicken Salad
Gourmet Grilled Cheese
Dessert
Cheese/Crackers and Grapes
Flower Cupcakes
Fancy Fruit Cup with Yogurt
Drinks
Mimosas (Champagne and Orange Juice)
White Sangria
Coffee/Tea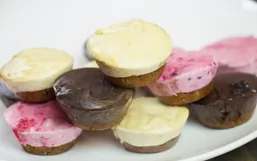 For many, cheese is one of the hardest foods to give up when you adopt a vegan diet, no matter the reason you've decided to cut...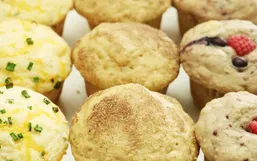 Freshly baked muffins in the house are not only a welcome delicious treat, but also practical in a busy lifestyle.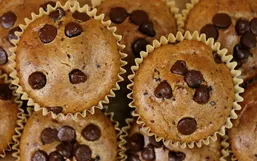 When I first made these muffins, I went in feeling like there was NO way they'd turn out.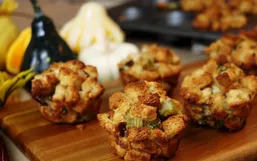 I'm not sure how your family does the holiday feasts, but in our home - stuffing was king.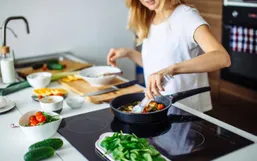 Cooking and eating with loved ones is one of life's greatest pleasures, but choosing what to cook isn't always easy.
Buddha bowls were not even in our vocabulary let alone on menus and meal plans a few years back.
It's a wonder how much we can pack into a work week! Limited time is often why we hardly have time for healthy eating.
While experimenting with the Instant Pot I quickly discovered that it can not only cook a quick and easy weeknight meal but it can...
Dealing with picky eaters can be not only frustrating but tiring too. We're here to help you set yourself up for success.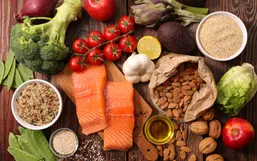 Being comfortable in your own body is essential to living a happy life.
Most parents love back to school season because that means you can finally get the kids out of the house and give yourself a...
Ground beef is an inexpensive ingredient. It cooks quickly and it can be incorporated into many different recipes.