I have recently become a massive fan of avocado toast. I know, I'm way behind the food trend in this area, but I couldn't see the hype around it for the longest time! It's avocado and toast. Great. But then the other day I thought I would give it a try with a poached egg on top and my breakfast routine was changed forever. It may have been the pink Himalayan salt I added, but regardless, I am in love with avocado toast. This morning I got a little crazy and added tomato. It was even better. That got me thinking, what other combinations of flavors could I create to make more incredible avocado toast? I started researching and found so many amazing flavors, and I can't wait to try them all out!
1. The Perfect Avocado Toast
Annie Reeves claims this is the best version of avocado toast. You be the judge!
http://www.anniereeves.com/my-perfect-avocado-toast/ Photos and Recipe By: Annie Reeves
2. Mexican Corn Salad Avocado Toast
Craving a little Mexico in your life? This toast is going to rock your world!
http://www.closetcooking.com/2016/08/esquites-mexican-corn-salad-avocado.html Photos and Recipe By: Closet Cooking
3. Everything But the Bagel Breakfast Avocado Toast
We use our Instant Pot Hack: How To Cook Perfect Poached Egg and Copycat Everything But the Bagel Seasoning to make the most delicious avocado toast! Lots of healthy fats and protein to start your day right … with only four ingredients.
https://www.forkly.com/recipes/everything-but-the-bagel-breakfast-avocado-toast/ PHOTO AND RECIPE HERE: FORKLY
4. Southwest Avocado Toast
Want to deviate from your regular avo toast but not too much? Add some scrambled eggs and salsa to make it extra tasty.
http://tornadoughalli.com/2017/01/southwest-avocado-toast/ Photos and Recipe By: Tornadough Alli
5. Eggs Florentine Avocado Toast
Mmmm, a little wilted spinach goes a long way. This flavorful toast will fill you with energy and protein to get through your day.
http://dineanddish.net/2017/05/eggs-florentine-avocado-toast-recipe/ Photos and Recipe By: Dine and Dish
6. Spicy Avocado Toast with Egg
Spice up your life with a little kick from your morning avocado toast!
http://www.isabeleats.com/spicy-avocado-toast-with-egg/ Photos and Recipe By: Isabel Eats
7. Turkey and Avocado Toast
I've been craving avocado toast at lunch, so this is the perfect way to bring a breakfast meal to work for lunch.
https://www.iheartnaptime.net/turkey-avocado-toast/ Photos and Recipe By: I Heart Naptime
8. Hummus Avocado Toast
Is the avo not completely doing it for you? Swap it out as your base, sub in hummus, and add avocado as your topping. Perfect!
https://www.eatingbirdfood.com/hummus-avocado-toast/#_a5y_p=6407163 Photos and Recipe By: Eating Bird Food
9. Caprese Avocado Toast
Who is obsessed with Balsamic Reduction? I am! Add this to your morning or evening meals and you won't be disappointed.
https://www.twopeasandtheirpod.com/caprese-avocado-toast/ Photos and Recipe By: Two Peas and Their Pod
10. Avocado On Toast A La Josephine
If you have not yet tried out avocado toast, this recipe is a great way to start. Why? Because it has bacon. And who doesn't love bacon?!
http://atastylovestory.com/avocado-on-toast-a-la-josephine-autumn-favourite-list/?utm_content=bufferff19c&utm_medium=social&utm_source=pinterest.com&utm_campaign=buffer Photos and Recipe By: A Tasty Love Story
11. Smashed Avocado Toast and Veggies
Roasted veggies taste good on everything – especially avo toast. Top with some parsley and freshly cracked pepper.
http://simplegreenmoms.com/smashed-avocado-toast-veggies/ Photos and Recipe By: Simple Green Moms
Avocados are one of the most versatile and simple foods you can have in your kitchen.
Guacamole was probably the first green food I truly fell in love with. Once you're hooked, you're hooked for life.
Can't get enough of avocados? Can one truly ever have enough? Food for thought, I suppose. It's just the avocado, mmmmm...
Many of us are trying to lose weight and live healthier lifestyles but it is no easy feat. We get it!
Are you tired of making the same meals over and over again? Perhaps you're feeling uninspired in the kitchen.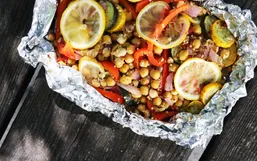 As someone who now eats a mostly plant-based diet, I've found myself stumped on how to enjoy BBQ meals this summer.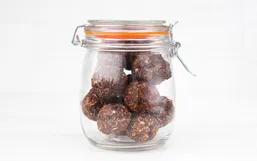 You've probably been seeing recipes for no-bake snack/energy bites online for a few years now. I know I have!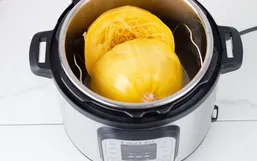 While I don't love all vegetables, I am definitely up for trying new things (at least once).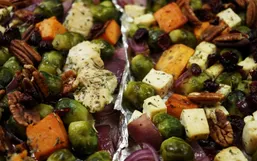 After trying the plant-based diet, my biggest struggle was being able to feed those in my home that are still meat loving humans.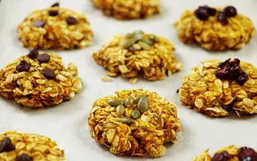 When we think of pumpkins we are often quick to bring our minds to fond memories of pies, lattes and carvings, right?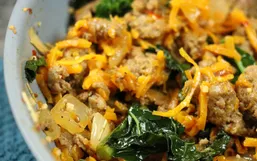 First things first, do you own a spiralizer? If you don't, now's the time to scoop one up. Go ahead, "add to cart"...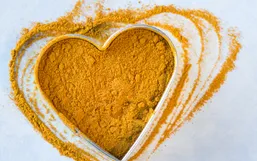 Turmeric is known for its vibrant canary yellow color and vibrant flavor that has been complimenting curry dishes for ages.