When I first made these muffins, I went in feeling like there was NO way they'd turn out. I expected dense and bland muffins that the kids would turn their noses up at. Adding chocolate chips would surely help my case, right? Boy, I hoped so.
So I whipped up a batch just after dinner since the oven was already hot and they only take a few minutes, right in the blender.
They came out and the kids were hovering around wanting to try. The house smelled like banana bread, I don't blame them! Upon first taste they didn't really comment anything. So I pried… "well??" they just looked at me a little perplexed, and asked me why I wondered…weren't these regular banana bread muffins?
Holy…did we just pull off grain-free, egg-free, dairy-free, gluten-free muffins without my kids noticing?
This, my friends…has changed the game.
We've made them twice now, and tried with different toppings and sure enough, they are quickly disappearing from the counter.
You simply must try this recipe!
Ingredients
2 bananas, ripe
1 cup almond butter
1/4 cup maple syrup
1/4 cup almond milk
1 tsp baking powder
1 tsp vanilla
Dark chocolate (dairy free) chocolate chips
Equipment
Blender
Muffin Tin
Muffin Liners
Method
Preheat oven to 400°F. Line your muffin cups (or grease if not using liners).
Add bananas, almond butter, maple syrup and almond milk to your blender, and blend until smooth.
Add in baking powder and vanilla, and blend again.
Pour your batter evenly into 12 muffin cups. Top with chocolate chips, or any topping of choice (raw sugar, coconut flakes, crushed almonds are all great ideas).
Bake for 12-15 mins or until golden brown, and a toothpick inserted in the center comes out clean.
Let cool, and serve!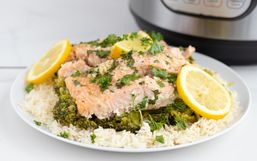 Fish is full of healthy fats, making it the perfect well-rounded dinner.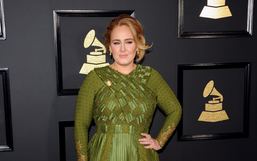 Adele, singer-songwriter and multi-Grammy winner has been making headlines for several years, mostly due to her incredible music...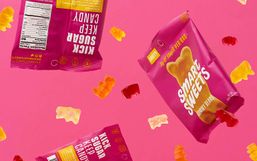 It's no secret that sugar isn't good for you, especially the refined kind we find in sweets.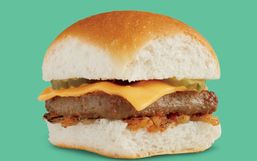 Brace yourselves because White Castle has unveiled amazing news! White Castle announced that they will soon become the very first...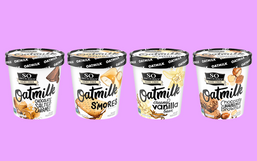 With dairy allergies and vegan dietary preferences on the rise, companies are making the commitment to offer their consumers more...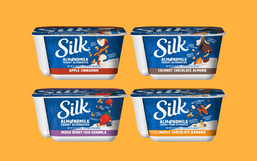 Silk, America's number 1 plant-based beverage brand is constantly thinking up new, innovative products so you don't have to miss...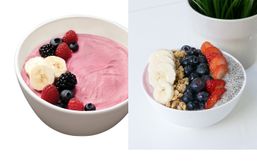 Yogurtland, the leader in self-serve frozen yogurt has no shortage of delicious options.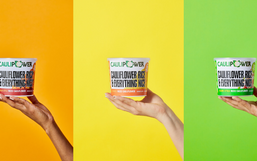 With more people searching for healthier options, companies like CAULIPOWER is committed to delivering.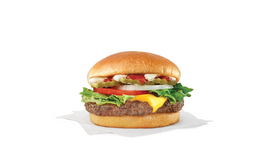 Good news plant-based friends, Wendy's is the next fast-food chain to hop on the plant-based trend!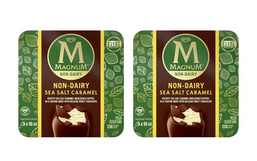 Good news dairy-free fans, anther delicious offering is coming to a freezer aisle near you!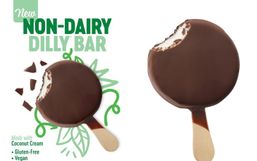 With lactose allergies and vegan diets on the rise, more restaurants are adding innovative products to cater to their customer's...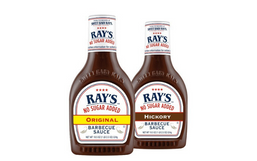 Summer is just around the corner and we all know what that means grilling season is coming too!