Anytime you're invited to a potluck or hosting a dinner, you don't just go with the norm. You aim to please, to impress, to hand out recipe cards at the end of the meal. Ok, maybe not that last part. Maybe it's not just about getting pats on the back, it's about creating a lasting impression long after your guests leave; creating memories, and foods to connect those memories to. Let's face it, almost nobody gathers around a salad and remembers it as the highlight of their dinner. However, in veering away from traditional salads it may just take your side dish from forgettable to center stage.
1. Chickpea and Tomato Salad with Lemon and Parmesan

This recipe is the perfect one to make when you have short notice, with all ingredients you likely have on hand. This refreshing combination brings about a flavor that will compliment summer barbecues, picnics in the park, as well as create a hearty vegetarian option, as chickpeas are a great source of protein for anyone living a vegetarian lifestyle. This salad holds up well, so you can even prepare this up to a day in advance.
2. Vegetable Zoodle Salad
Do you own a spiralizer yet? It's the best and most fun $20 you're going to spend this year, so get after it. It makes vegetables into noodles, and those noodles into whatever you feel like! This recipe makes one impressively different salad, that's made up of spiralized zucchini, carrot, cucumber and apple. With a tangy dressing, you'll be pleasing the eyes and the appetites of all your guests.
3. Skinny Mediterranean Pasta Salad
Maybe you're firing up some chicken souvlaki skewers on the barbecue and need a nice light side to keep you bikini ready all summer long. This version of a Mediterranean pasta salad substitutes traditional pasta for the increasingly popular shirataki pasta. The shirataki noodles are made of a Japanese root called konjac, which has little to no calories, carbohydrates, or gluten. Combined with grilled zucchini, and classic Mediterranean ingredients such as tomatoes, red onion, kalamata olives and feta, this one is sure to delight the taste buds, and make you forget about traditional pasta salads.
4. Asian Sesame Cucumber Salad
Still looking for creative ways to use your spiralizer? Then this recipe is for you. With the fusion of Asian flavors, crisp taste and unique appearance, this one is likely to capture attention. The base of the salad is spiral sliced cucumbers and carrots, and then dressed in a rice vinegar and sesame oil vinaigrette. Refreshing and different, not to mention pretty to look at.
5. California Spaghetti Salad
Pasta salad isn't anything new or really all that exciting, but switch up the format in which you make it? Well, that pasta salad just got new legs! With fresh ingredients like olives, onions, peppers, zucchini, cucumber and tomatoes, along with a doctored up Italian dressing, this bright and colorful side dish will have everyone coming back for seconds.
6. Fully Loaded Baked Potato Salad
You know what takes a potato salad to the next level? FULLY LOADING IT. Just like all potatoes, they are always better with the addition of bacon, cheese, sour cream, and green onions. So why not take that same theory and apply it to salad? In doing so you may have permanently removed any healthy notions that come along with the term "salad" but your guests will still be overjoyed at this take on a classic side dish.
7. Roasted Sweet Potato Salad
Scaling back down into the healthy category of salads, this spin on potato salad takes it from high calorie, down to a healthy, diet friendly option that everyone will still love. Not to mention, it's way more colorful than traditional potato salad and with a flavor that is is rather unconventional as well. With a dressing that opts for a sweet mustard vinaigrette over the typical creamy sauces of potato salads past, this healthy spin on things is sure to shake up your next event.
8. Cowboy Caviar
The name alone is charming enough to repeat a handful of times to, you know, get attention. So if the name isn't catchy enough, the appearance alone will appeal to the masses (or however many people you invited over). This salad can also work double-duty as a dip/salsa with nacho chips. Ring the supper bell and dig in y'all.
9. Strawberry Watermelon Caprese Salad
Traditional caprese salad usually consists of tomatoes, mozzarella, basil and balsamic glaze. So why not make this fun and exciting with a fresh fruity swap out? One red fruit for another, and you have this tantalizing fruit salad that's anything but traditional. Make this seasonally and it'll also be a very inexpensive and easy side to make, with only 5 ingredients and nearly no prep.
10. Individual Crab-Stuffed Avocado Salads
What better way to indulge your guest in something different, than to have a salad that's perfectly portioned and presented to them in a delicious little avocado boat. Ripe avocados, halved, peeled and pitted, make the perfect little serving bowls for this amazing seafood concoction. This is certainly something special for your guests to enjoy.
11. Crunchy Asian Ramen Noodle Salad
Remember eating ramen noodles raw from the package on the school-ground as a kid? Well, now you can indulge your inner child with those same ramen noodles in a salad (you refined adult, you.) This recipe recommends the noodles and almond slices be roasted first, but if you skip that step, it's a 10 minute salad with an Asian flair and crunchtastic results.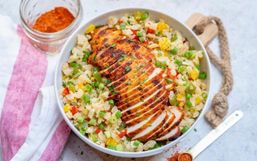 New Year's Eve is an opportunity to reflect on the previous year. For many, ringing in the new year is a chance to start fresh and...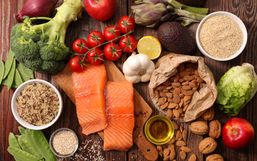 Being comfortable in your body is essential to living a happy life.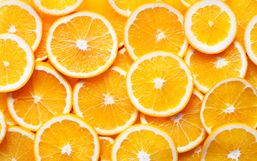 Surely you've heard the word antioxidant thrown around time and time again.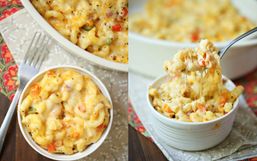 Weight Watchers has reinvented itself over the years and because of that, it is becoming more popular now than ever.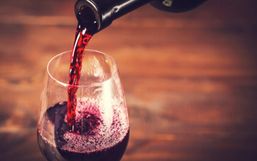 There's no better way to wind down from a busy day than to catch up on your favorite shows with snacks in hand, amirite?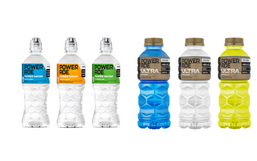 Coca Cola Company unveiled that they are launching two new zero-sugar products to their Powerade brand.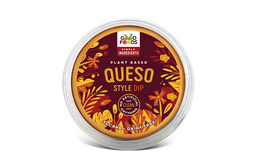 The plant-based diet trend is growing and it shows no signs of stopping!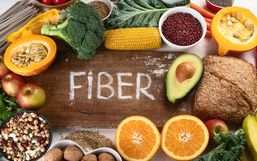 For some, healthy eating is no easy feat. The secret to being successful is to create a balanced approach that allows you to fill...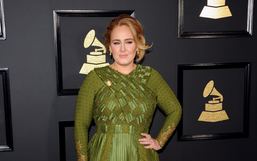 Adele, singer-songwriter and multi-Grammy winner has been making headlines for several years, mostly due to her incredible music...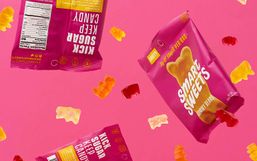 It's no secret that sugar isn't good for you, especially the refined kind we find in sweets.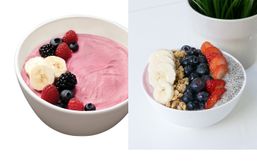 Yogurtland, the leader in self-serve frozen yogurt has no shortage of delicious options.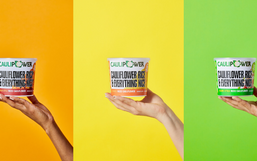 With more people searching for healthier options, companies like CAULIPOWER is committed to delivering.