Mother's Day is just around the bend and Forkly is here to help make sure you have everything you need to make your mom feel special this year.One of the best gift ideas for any mom is homemade food. A day off from making each meal (and attempting to make everyone happy) is exactly what every mom needs on Mother's Day and Forkly has 6 great recipes for kids to make that will ensure any mom feels important and appreciated on this special day.
Check out these great recipe ideas that are both easy-to-make and incredibly delicious:
1. Mother's Day Message Cookies
2. Heart-Shaped Waffles (or Pancakes)
3. Banana Split Sundae
4. Lemon Yogurt Sugar Mini Muffins
5. Mother's Day Rice Krispies Mug (fill it with candy – or whatever else you want)
Moms are wearing more hats this year especially with having everyone home more than usual.
Looking for delicious recipes to make your mom feel special this Mother's Day? You've come to the right place.
Mother's Day is quickly approaching and the HalfHourMeals countdown to Mother's Day is in full force today with 7 cool cupcake...
Itching for a trip to Mexico? Even if it's not in the cards right now, you can still don a sombrero and get cooking one of our...
Mother's day is just around the corner and Bruegger's Bagels is helping you make the day special for mom!
Moms definitely deserve to be spoiled more than one day but when the day all about them comes around we have to make it extra...
Mother's Day is just around the corner and Red Lobster wants to help you spoil mom!
Mothers Day is the one day of the year when you can shower your momma with some serious love and spoil her like crazy!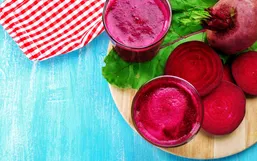 Beetroot, more commonly known as beets is a hearty vegetable that has been cultivated for thousands of years.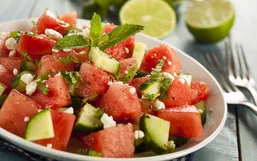 Every new year comes new diet trends and we're on a mission to discover what they are and help you understand why they're...
It was a couple weeks ago that I was strolling the aisles of my favorite mega bulk store (starts with a C, rhymes with "ostco")...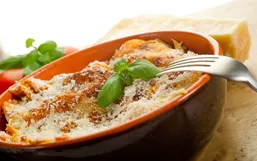 Ground beef is so delicious and easy to cook with, but sometimes we get caught in the routine of making the same ground beef...