Mothers Day is the one day of the year when you can shower your momma with some serious love and spoil her like crazy! I mean, you can spoil her everyday as well, but Mother's Day is just a special day no matter what. Instead of frying up some bacon and eggs as per usual, why not try out some gourmet Brunch recipes that your mom will never forget? These recipes are rich in flavor, easy on diet restrictions and filled with love. Don't forget to make a home made card and buy some fresh flowers to beautify your Mother's Day Brunch table spread.
1. Vegan Cinnamon Rolls with Spiced Whiskey Peaches
Do I even need to win you over with this one? It's cinnamon buns that even vegans can eat, and is topped off with spiced whiskey peaches. Your mom will be blown away by your baking abilities and will be filled with a whole lotta love.
2. Fluffiest Vegan Pancakes
Another vegan friendly recipe that looks ever so pretty! When you make these fluffy wonders, don't forget to garnish them with fresh Figs and plate them on some vintage dishes.
3.  Butternut Squash, Arugula and Bacon Quiche
Last week I actually learned that Butternut Squash is my new favourite topping for a Quiche. It is sweet and soft and provides the right kind of contrast taste to the eggs. Create this lovely little number for your Mother when you are looking for a healthy main dish to make you feel a little less guilty about those ooey gooey cinnamon rolls you'll eat after.
4. Lemon Poppyseed Pancakes
Try out these tangy little pancakes that are jam packed with flavour. Pancakes fill your stomach and sooth your soul – as it will for your Mom's soul. You won't hear the end of it after you make these memorable pancakes for your mom!
5. Spinach Ricotta Brunch Bake
Want brunch in one dish? This recipe is for you! A pastry packed with protein and Mom's favourite veggies is the perfect dish for Mother's Day.
6. Monkey Bread: Bacon, Egg and Cheese
I bet you thought that that this was going to be the typical cinnamon bun monkey bread recipe didn't you? Well, much like the Brunch Bake, the Monkey Bread has a whole meal all in one go! It looks super creative, impressive and cooked with love.
7. Fruit and Cream Cheese Breakfast Pastries
How sweet are these?! Fruit and Cream Cheese Pastries are the perfect treat to accompany any lovely brunch menu. It's like eating cheesecake for breakfast! Add the berries that are most in season to get the sweetest taste.
8. Smoked Salmon and Cream Cheese Pastries
Oh yum! They are super classy but they are so simple! Mom will be so impressed when she see this delicious dish waiting for her.
9. Overnight Peach Cobbler French Toast Casserole
I promise this will be the easiest and most successful brunch recipe! Make at ahead of time in 15 minutes or less, then place in the oven on Mother's Day morning.
10. Mini Dutch Babies with Lemon Curd and Blueberries
These sweet little treats are almost too pretty to eat. But not quite! Be sure to make seconds of this country chic dish because your mom is going to be asking for seconds!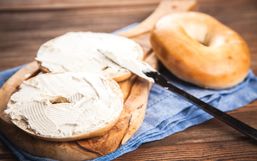 In the hustle and bustle of the mornings when you are trying to get your kids out the door, it is important to ensure they have a...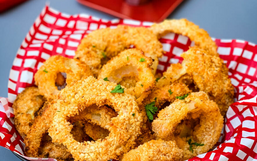 Everyone and their besties have an Instant Pot pressure cooker these days, and if you don't have one yet, you really need to get...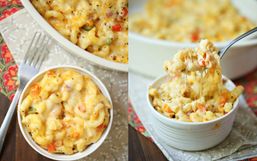 Weight Watchers has reinvented itself over the years and because of that, it is becoming more popular now than ever.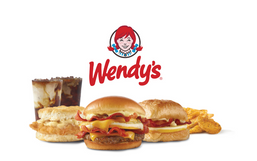 Are you tired of settling for a sub-par breakfast or skipping that meal entirely?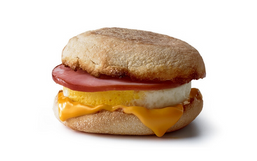 There's a national food holiday for just about every day of the year from National Chocolate Day to National Pizza Day and so much...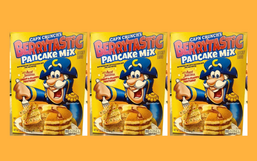 Breakfast time is about to get so much better because Cap'n Crunch Berrytastic Pancake Mix is coming soon.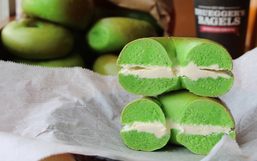 Alright friends, mark your calendars because Bruegger's Bagels is carrying on the festive tradition for yet another year!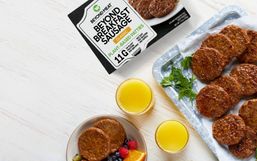 Good news plant-based and flexitarian friends, Beyond Meat is launching more plant-based products that you can make at home!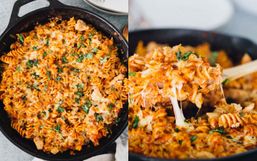 Stocking your pantry with nonperishable items is a great way to ensure you have ingredients readily available.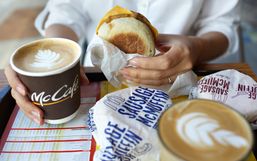 Good news McDonald's fans, if you're craving your favorite McDonald's breakfast but don't want to leave your house then you're in...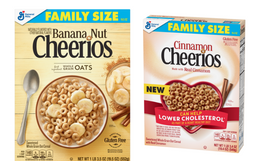 Cereal is one of the easiest breakfast options out there. It's quick to make and eat and if you have the right accessories you can...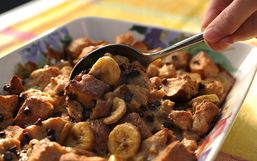 Nothing quite beats an extravagant breakfast. With many spending more time at home than ever, now is the perfect time to enjoy...