Celebrate National Macaroni Day on July 14th with us! In our research we found out that there are two holiday days for macaroni- one the 7th of July and one the 14th. This gives us two yummy weeks of cheesy goodness!
The American idea of macaroni in an elbow shape is only one of the types of macaroni pasta. The name comes from the type of pasta dough. It generally is egg free and has a hollow shape. The name macaroni comes from the Italian "maccheroni" but is more commonly referred to as rigatoni.
Check out our top 10 recipes for Macaroni Day!
1. Mom's Macaroni Salad
[Source: simplyrecipes.com]
2. Deviled Egg Pasta Salad
[Source: halfhourmeals.com]
3. Asian Style Macaroni Soup
[Source: m3rni3.blogspot.ca]
4. Classic Baked Macaroni and Cheese
[Source: halfhourmeals.com]
5. Healthy Macaroni Stew
[Source: recipebridge.com]
6. Ground Beef Macaroni Dinner
[Source: halfhourmeals.com]
7. Bacon and Leek Macaroni
[Source: jennyeatwellsrhubarbginger.blogspot.ca]
8. Pumpkin Macaroni Casserole
[Source: halfhourmeals.com]
9. Italian Macaroni And Cheese
[Source: halfhourmeals.com]
10. Macaroni and Mascarpone Dessert
[Source: darbyoshea.wordpress.com]
Mac and cheese is everyone's go-to comfort food. The cheesy deliciousness can only be described as mouth-watering perfection.
Macaroni and cheese is the best comfort food - it's also a meal that you know your kids will love every time you make it.
There's been studies that show that cheese is as addictive as drugs.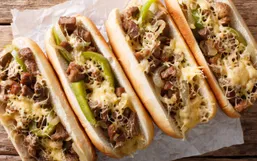 Comfort foods are those classics your parents or grandparents used to make that you just can't help but keep coming back to.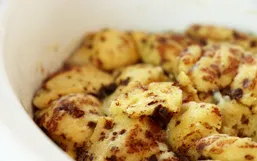 Looking for a warm breakfast that fills the house with the aroma, waking everyone with an appetite for a delicious homemade...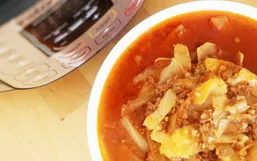 Growing up I watched my mother hand-make cabbage rolls from scratch.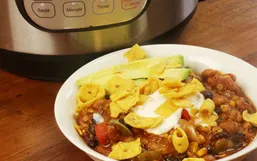 There's nothing quite like a bowl of chili on a cold, dreary day. It warms you up from the inside out and you can batch cook it,...
I hate to admit it, but growing up meatloaf was a dinner I never looked forward to. Mashed meat with sauce slabbed on top.
Is it time to give your grilled cheese a makeover? Grilled cheese is well known to be America's favorite sandwich.
Growing up fast food visits were some of the most exciting dinners my siblings and I looked forward to.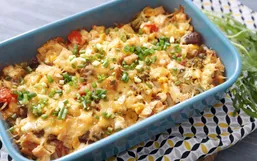 After all the hours and hard work you put into Thanksgiving dinner, it's eaten within half an hour and you're left with a ton of...
I don't know about you, but chili is a common Sunday dinner in my family.