Jambalaya is a famous dish from New Orleans or the Big Easy. It is a rich dish filled with spices and different flavors. Each family makes their jambalaya slightly differently, but the methods are the same. It takes hours of tending to produce an amazing jambalaya. Thankfully, it can easily be made in the slow cooker! Here are 12 different jambalaya recipes for you to try, in honor of Mardi Gras! For a little more speed, try these instant pot jambalaya recipes.
1. Cajun Slow Cooker Jambalaya
This easy slow cooker recipe uses chicken, andouille sausage, and shrimp. It is seasoned with oregano, parsley, cayenne, thyme, and Cajun seasoning. You can find Cajun seasoning in the premixed spices section.
This recipe makes even a beginner's chef's approach to cooking a traditionally Cajun dish easy and less intimidating since the slow cooker is doing most of the work.
https://spicysouthernkitchen.com/slow-cooker-jambalaya/ Photo & Recipe HERE: Spicy Southern Kitchen
2. Creamy Cajun Pastalaya
What is Pastalaya? Well, it's exactly what you'd guess…a fusion between pasta and Jambalaya (which is traditionally served us with rice).
This is a great spin on the dish, that keeps things fresh and exciting, especially if you're used to having the original kind just a few times too many.
https://www.jocooks.com/recipes/creamy-cajun-pastalaya/ Photo & Recipe HERE: Jo Cooks
3. Creole Jambalaya
This classic jambalaya recipe has only sausage and shrimp. This recipe goes easy on the spices, so if you like it hot then add cayenne to your tastes. If you want your dish to be even milder, then replace the sausage with leftover ham.
Easy to make on the stovetop, and perfectly put together in flavors, this one is not to be missed.
https://www.noshtastic.com/jambalaya-recipe/ Photo & Recipe HERE: Nostastic
4. Vegan Jambalaya
While many will adhere to the classic ways of Jambalaya with shrimp, sausage & chicken – there are many who crave its famous tastes, but without the use of any animal byproducts.
Not to worry! This recipe is everything you've been missing, and nothing that you haven't been. Now you too can participate in Jambalaya night! Cooking for a crowd? Just side cook the other ingredients, and have them as optional add-ins!
http://www.cilantroandcitronella.com/vegan-jambalaya/ Photo & Recipe HERE: Cilantro & Citronella
5. Jambalaya With Cauliflower Rice
Make your jambalaya paleo or ketogenic diet friendly and lower the carbohydrate count by using cauliflower rice. Process a whole head of cauliflower in the food processor, and add it to the crockpot in the last half hour of cooking.
The cauliflower will get a great texture, similar to rice (so it won't be missed) but offer all the flavors you're seeking in a jambalaya, with way fewer carbs.
https://detoxinista.com/healthy-creole-style-cauliflower-jambalaya/ Photo & Recipe HERE: Detox Inista
6. Jambalaya For Kids
You might think that jambalaya just simply cannot be a family meal when kids are involved purely for the fact that spice and kids typically don't mix. The last thing you need is a kid turning their nose up at dinner, too.
So, instead try this recipe that's milder in flavor and spice for little ones, but that the whole family can still enjoy!
https://www.superhealthykids.com/one-pot-jambalaya-kids/ Photo & Recipe HERE: Super Healthy Kids
7. Spaghetti Squash Jambalaya
Jambalaya is a delicious dinner option, it's no wonder it's so popular. It's hearty, warm, easy to serve and a perfect all-in-one dish. However, it's not exactly super healthy or low in calories.
If you're a little health conscious or have a diet to adhere to, substituting out the rice or pasta for spaghetti squash is a perfect solution
https://goodcheapeats.com/2016/09/spaghetti-squash-jambalaya/?utm_content=buffer28514&utm_medium=social&utm_source=pinterest.com&utm_campaign=budgetbytesbuffer Photo & Recipe HERE: Good Cheap Eats
8. One Pan Jambalaya Pasta
We've already talked about "pastalaya", but this recipe takes it on a little bit of a different track, and a somewhat easier one too! Hey, easy is always better.
This recipe is truly made in only one pot, making it perfect for weeknights when the thought of doing a mound of dishes is the last thing you need.
https://www.unicornsinthekitchen.com/one-pan-jambalaya-pasta/ Photo & Recipe HERE: Unicorns In The Kitchen
9. Sheet Pan Jambalaya
We love sheet pan dinner, so much so we devoted an entire Pinterest board to them. So it's no wonder that this jambalaya is making the list of best recipes.
This unique way of cooking leaves very little for clean up, and even less need for hands-on prep, since most of the work is done by the oven! This is definitely a must try.
https://www.bloglovin.com/blogs/chelseas-messy-apron-11239419/one-pan-jambalaya-5490841567 Photo & Recipe HERE: BlogLovin'
10. Jambalaya Soup
Looking for something that's a little more comforting? Try making a jambalaya soup. Between the meal itself and the spice of the broth, you'll feel the warmth in more ways than one.
This soup is also a little bit more health conscious, since you're filling up on broth and not all just carbs from the rice. Still packs all the flavors, in a new an unique way of serving.
https://www.gimmesomeoven.com/jambalaya-soup/ Photo & Recipe HERE: Gimme Some Oven
11. Skillet Jambalaya Dip
A perfect addition to game night! Make this incredible warm dip, served up in a cast iron or casserole dish, and spread over crackers or tortilla chips for a truly unreal experience.
This is a creamy rendition of a jambalaya, but with everything else you know and love. Don't miss out on this dip at your next function!
https://ourlifetastesgood.blogspot.ca/2016/02/skillet-jambalaya-dip.html Photos & Recipe HERE: Our Life Tastes Good
12. Spicy Vegan Jambalaya
Ok, vegheads – we have a second option for you! This recipe is a little different that the other one we highlight, with the use of a few different ingredients and a amp up in spice.
This is a truly versatile recipe that is easily adapted to add different types of proteins or veggies you feel may compliment it along the way. However you choose to have it, there's absolutely no meat required to love it.
http://www.delishifull.com/spicy-vegan-jambalaya/ Photos & Recipe HERE: Delishifull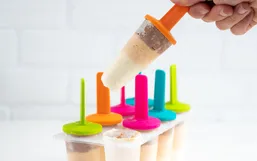 Summer is finally here and it's a hot one! The easiest way to cool down (besides living in front of the A/C unit) is a cold treat,...
Mardi Gras isn't just a celebration for adults, kids love it too! This fun event is full of color, sparkle, and exuberance.
Are you planning to celebrate Mardi Gras this year? If so, we have some delicious dessert recipes that will add a little bit of...
Mardi Gras is a fun celebration, celebrating all the rich foods before Lent. Many different countries celebrate Mardi Gras.
Holidays such as Mardi Gras are fun because not only do you get to spend time with friends and family but you get to indulge in...
Mardi Gras is a French term which means Fat Tuesday. The idea is that you let loose during Mardi Gras before abstaining from bad...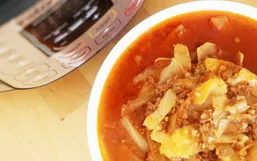 Growing up I watched my mother hand-make cabbage rolls from scratch.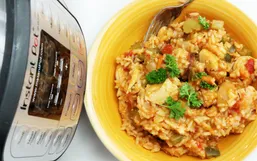 Jambalaya is a family favorite to many, regardless of whether or not you have roots in New Orleans!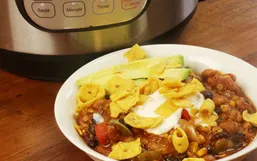 There's nothing quite like a bowl of chili on a cold, dreary day. It warms you up from the inside out and you can batch cook it,...
Is it time to give your grilled cheese a makeover? Grilled cheese is well known to be America's favorite sandwich.
Like the newly popular kitchen gadget, the Instant Pot, the slow cooker still makes the top favorite kitchen gadgets to have.
Growing up fast food visits were some of the most exciting dinners my siblings and I looked forward to.