Growing up I watched my mother hand-make cabbage rolls from scratch. Certainly something with a lot of steps, a lot of love and a lot of time dedicated to making them. Over the years that recipe evolved to something a little more simpler – like a cabbage roll soup.
With the Instant Pot in everyone's cupboards and in everyone's minds, it made sense to create a recipe that worked in this popular new kitchen gadget. Except, we're adding one more twist, and making is also LOW-CARB since so many are trying to enjoy their favorite comfort foods on the Keto diet (low carb, high fat Ketogenic Diet).
Want New Instant Pot Recipes and Content Delivered Straight To Your Inbox? Sign up for our Instant Pot Email Newsletter!
This recipe took minimal prep, minimal time, and still filled with lots of love. The reviews on it were great, and we served up many bowls of it to happy co-workers.
This recipe is just enough nostalgic, with new-age twists to keep you making it again and again.
Ingredients
2 tbsp olive oil
1 tbsp minced garlic
1/2 cup chopped onion
1/2 cup chopped shallots
2 lbs medium ground beef
1 tsp parsley
1 tsp oregano
1 tsp salt
1 tsp pepper
2 cups marinara sauce
2 cups cauliflower rice (we used frozen, then thawed variety)
6 cups beef broth
1 large cabbage, sliced (approx 7-8 cups)
Top with sour cream for serving, optional.
Method
Turn Instant Pot on to "saute" and let warm up for a few minutes before adding garlic, then onions and shallots - cooking until softened.
Add ground beef and saute until browned and no longer pink.
Next, add the seasonings and marinara sauce, mixing well.
Add cauliflower rice, and beef broth to the mixture, stirring to combine.
Finally, add the cabbage. This will make your Instant Pot quite full, so be sure to stir it gently before adding the lid onto it.
After lidding, set to seal and put the Instant Pot on MANUAL for 20 minutes.
Once the cooking time is up, vent the seal for a "quick release" until the indicator knob drops down, showing it safe to remove the lid.
Stir well, and serve.
Enjoy!
Grab an Instant Pot here ? Buy it: https://amzn.to/2qYcwnP
Forkly.com is a participant in the Amazon Services LLC Associates Program, an affiliate advertising program designed to provide a means for sites to earn advertising fees by advertising and linking to Forkly.com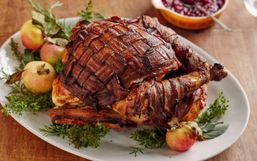 Thanksgiving preparation is hard enough, add in dietary restrictions and then the level of complications keeps rising.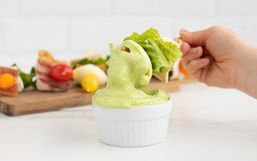 Let me start by answering the question I know you're wondering - "Is this dressing good enough that I should actually take the...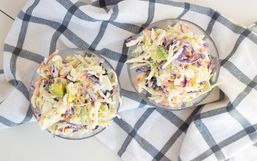 Coleslaw might be on the most beloved summer salads in North America. Why you ask? I have no idea.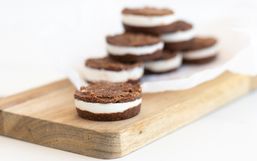 Fat bombs are an essential part of the Keto diet, allowing you to intake a large amount of healthy fats in just a couple of bites.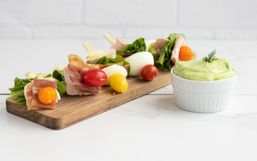 These little Cobb Salads on a Stick are all the deliciousness of a loaded cobb salad without the mess or need to sit down to enjoy...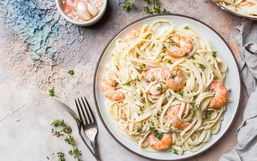 Some may have been lured into the keto diet for weight loss, while others may have been attracted to the idea of indulging in...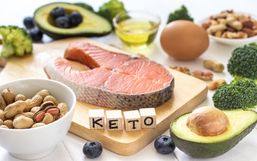 In short, the goal of the keto diet is to fuel your body with the right foods so that your body can enter a metabolic state called...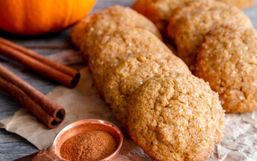 There is a lot to look forward to in fall. For starters, the crisp air brings on beautiful changing leaves, apples are ready to be...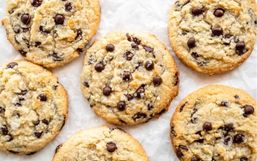 Following any diet alone can be hard but if you're able to encourage the entire family to participate you may be more inclined to...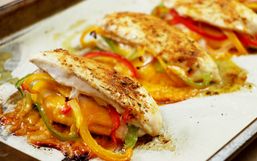 Following the keto diet means that you've committed to eating a diet that is high in fat, low in carbs and moderate in protein.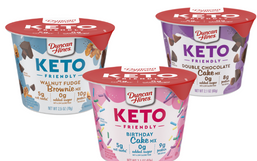 There's nothing better than the convenience of cake mix, especially for those that don't have that natural baking skill!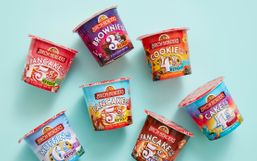 Attention keto-dieters, Birch Benders has a new lineup that you don't want to miss!