Growing up I watched my mother hand-make cabbage rolls from scratch. Certainly something with a lot of steps, a lot of love and a lot of time dedicated to making them. Over the years that recipe evolved to something a little more simpler – like a cabbage roll soup.
With the Instant Pot in everyone's cupboards and in everyone's minds, it made sense to create a recipe that worked in this popular new kitchen gadget. Except, we're adding one more twist, and making is also LOW-CARB since so many are trying to enjoy their favorite comfort foods on the Keto diet (low carb, high fat Ketogenic Diet).
Want New Instant Pot Recipes and Content Delivered Straight To Your Inbox? Sign up for our Instant Pot Email Newsletter!
This recipe took minimal prep, minimal time, and still filled with lots of love. The reviews on it were great, and we served up many bowls of it to happy co-workers.
This recipe is just enough nostalgic, with new-age twists to keep you making it again and again.
Ingredients
2 tbsp olive oil
1 tbsp minced garlic
1/2 cup chopped onion
1/2 cup chopped shallots
2 lbs medium ground beef
1 tsp parsley
1 tsp oregano
1 tsp salt
1 tsp pepper
2 cups marinara sauce
2 cups cauliflower rice (we used frozen, then thawed variety)
6 cups beef broth
1 large cabbage, sliced (approx 7-8 cups)
Top with sour cream for serving, optional.
Method
Turn Instant Pot on to "saute" and let warm up for a few minutes before adding garlic, then onions and shallots - cooking until softened.
Add ground beef and saute until browned and no longer pink.
Next, add the seasonings and marinara sauce, mixing well.
Add cauliflower rice, and beef broth to the mixture, stirring to combine.
Finally, add the cabbage. This will make your Instant Pot quite full, so be sure to stir it gently before adding the lid onto it.
After lidding, set to seal and put the Instant Pot on MANUAL for 20 minutes.
Once the cooking time is up, vent the seal for a "quick release" until the indicator knob drops down, showing it safe to remove the lid.
Stir well, and serve.
Enjoy!
Grab an Instant Pot here ? Buy it: https://amzn.to/2qYcwnP
Forkly.com is a participant in the Amazon Services LLC Associates Program, an affiliate advertising program designed to provide a means for sites to earn advertising fees by advertising and linking to Forkly.com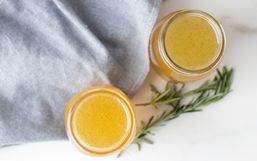 Bone broth is all the rage nowadays with health professionals proclaiming the benefits and people (and companies looking to...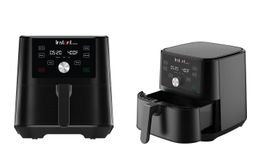 Deep-fried foods are delicious but they come with a cost. Often dripping in oil and full of fat, these not so healthy foods can...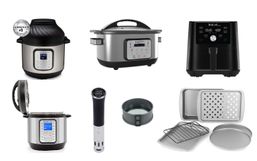 It seems like everyone and their best friend has an Instant Pot these days.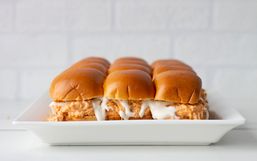 Parties happen all year round and instead of taking on the task of cooking for a crowd, make your next party a potluck party!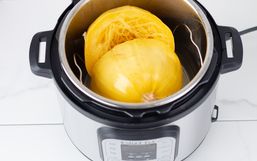 While I don't love all vegetables, I am definitely up for trying new things (at least once).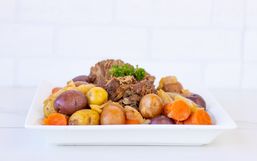 Roast beef is one of those meals that's an oldie but a goodie. If you have company coming over for supper - it doesn't matter who...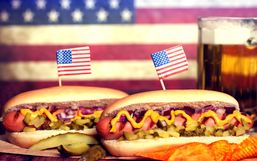 The 4th of July holiday indicates that summer is here. On this patriotic holiday friends and family gather together to play games,...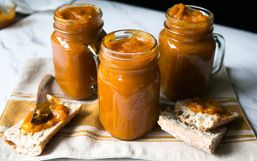 The season of fall is a favorite for many because it means crisp air, cozy layered clothing, and of course comforting meals.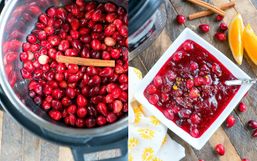 The holidays are a busy time of year, between hosting guests, planning a dinner, and catering to everyone's needs it can get...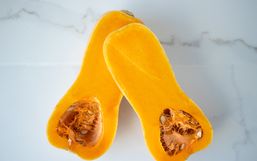 How many times have you pulled out your butternut squash just before supper and realized you don't have enough time to cook it...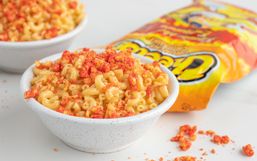 There is no comfort food like mac and cheese - the carbs and cheese are oh so delicious!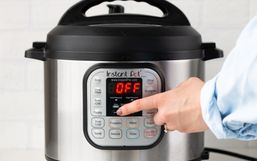 Do you know what FOMO is? Fear of missing out. I've been experiencing it ever since everyone under the sun got an Instant Pot for...